The Intellectual Property Office (IPO) has an IP attaché for China, Tom Duke, based in the British Embassy Beijing. Tom supports over 250 UK companies each year to protect and enforce IP in China. For 1-2-1 business support you can email Tom directly.
The IPO is also holding a UK-wide intellectual property roadshow run by Tom Duke from 18 to 20 September 2017. More information including dates and locations is available.
China has recently shown considerable efforts in creating stronger intellectual property rights (IPR) protection systems. However, counterfeiting, trade mark infringements and other IPR infringements remain one of the major issues in these regions.
When European SMEs enter these markets, there are some key points to look out for to ensure their IP is effectively protected.
IP Laws are territorial, register your IP
IP laws are territorial, so IP is only enforceable when registered in that country. Therefore, as soon as a company considers trading abroad, they should take steps to register their trade marks and other IP in the countries of destination.
Trade marks are granted under 'first-to-file' system
Trade mark regimes in China use a 'first-to-file' system. This means that the first person to file for trade mark registration will own that right once the registration is granted, irrespective of 'first use'. If an owner does not apply for protection on time, others may do so first and reap the benefits, exploiting the reputation of another's brand or registering a trade mark in 'bad-faith' in order to sell it back to, or even sue the rightful owner.
Businesses should register their trade marks with the China Trademark Office, including the English name, Chinese character name, and Chinese "pinyin" name (i.e. phonetic transliteration of the Chinese characters).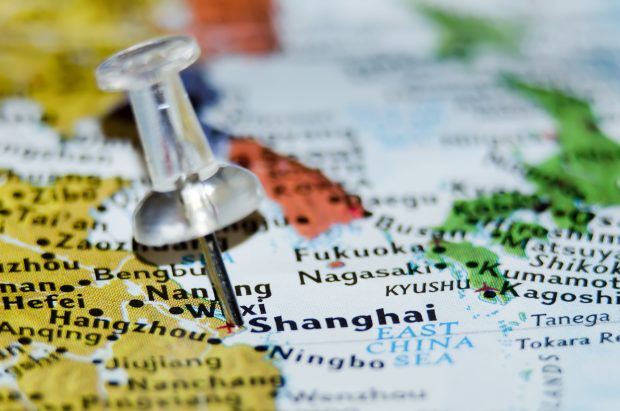 Businesses can register through an application in China directly. However, it is advised that foreign applicants appoint a domestic trade mark attorney with experience in China as it can be challenging to work directly with Chinese agents.
SMEs can also register through the international Madrid system. Although when filing, they should carefully select the product categories and sub-categories in which to file (China has a unique system of trade mark classification).
It is highly recommended to consider copyright recordal
China is a signatory to the Berne Convention, so copyright arises automatically for any work created inside or outside of China, without requiring registration for protection.  Though registration is not required, most businesses find it difficult if not impossible, to enforce these rights without registration.
It is advised that businesses register their works with the Copyright Protection Center of China (CPCC). Maintaining evidence of copyright ownership (such as registration), provides a public record and can be useful in copyright disputes.
Non-disclosure and confidentiality agreements are essential to protect trade secrets
China provides a legal framework for the protection of trade secrets under China's Anti-unfair Competition Law. Businesses should seek advice from legal professionals on using employee contracts and setting up internal systems to protect against trade secrets leakage.
Patents
In China, the State Intellectual Property Office (SIPO) is responsible for Patents, which differ from the UK in that they protect more than inventions. SIPO defines three types of patent right in China:
invention patent
utility model (sometimes called "mini-patents" and require a lower level of inventiveness)
design patent (similar to registered designs in the UK)
There are three ways to file a patent in China:
file a patent application in China directly. Foreign applicants must use a local patent agency to handle the filing of a patent
file a patent application first in a foreign country (must be a Member State of the Paris Convention), and then file a patent application in China within 12 months (12 months for utility models and 6 months for designs), claiming the priority date of the first application
file an international patent application under the Patent Cooperation Treaty (PCT), selecting China as one of the designated states. A PCT application can be filed with the European Patent Office (EPO) or any national patent office within the EU. The applicant has to initiate the 'national phase', i.e. the procedure with SIPO, no later than 30 months from the priority date
Be active in enforcing your rights
Entering a new market and protecting IP also means being ready to enforce or defend your rights. Therefore budget planning for enforcement is key. In most cases, when European SMEs identify infringement, they should actively enforce their rights.
The China IPR SME Helpdesk provides SMEs with free, practical, business advice relating to IPR in China (including Hong Kong, Macao and Taiwan). To learn about any aspect of intellectual property rights in China visit our online portal at http://www.ipr-hub.eu/. For free expert advice on China IPR for your business, e-mail your questions to: question@china-iprhelpdesk.eu. You will receive a reply from one of the Helpdesk experts within three working days.