How the fight against Intellectual Property crime is making fakes fair.
The secret tsunami
IP crime is extremely costly, increasingly difficult to detect and is escalating. According to a recent report from the OECD and the EUIPO, 5% of all imports into the EU are counterfeit. The value of these illegal goods is £76 billion per annum. Perhaps more worrying is the trend of criminality. In 2008 the OECD estimated that 1.9% of world trade was illegal. In this year's report that figure has risen to 2.5%, which is worth around £346 billion per annum. That's two and a half times more than the entire budget of the European Union.
In the UK, the IPO's annual report on crime and IP enforcement was published last month. It illustrates a similar picture. Whilst Trading Standards resources are under pressure, the level of IP crime is increasing. Significantly, the focus of crime is shifting from the high street to the home. Set top boxes and trade in counterfeit goods through social media mean that organised criminals, who manufacture and distribute counterfeit products, have direct access to consumers.
IP crime is a secret tsunami. Anyone can surf it.
Unsung hero
In 2010 Lance Haggith received the BBC Sports Personality of the Year Unsung Hero award for his charitable work as a basketball coach. For Lance, sport is vital for personal development. And his efforts to engage disabled and disadvantaged young people in his programmes earned him his award and more recently an Honorary Doctorate.
Today Lance uses his skills as a communicator, business person and coach to build an innovative chain of sports stores. Sports Traider offers new and high quality second-hand sports clothing and equipment to consumers on the high street at affordable prices. It also provides free sporting equipment to disadvantaged young people through networks of clubs and schools, offering a unique solution to the problem of counterfeiting.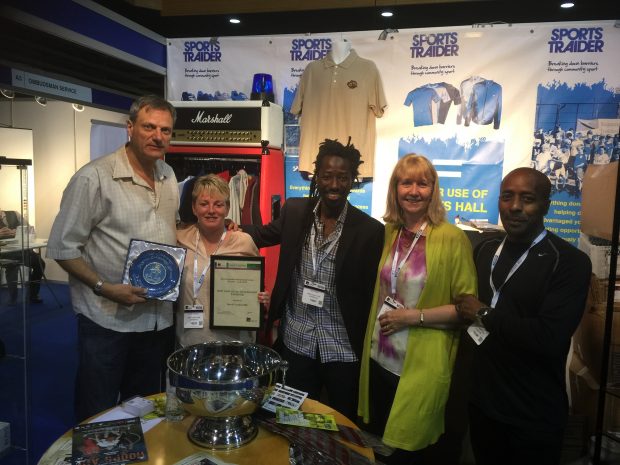 Brand treatment
Sports Traider recycles fake intellectual property seized by brand owners, police, trading standards officers and customs officials. They then transform it into legitimate, desirable products. Lance said:
We remove fake logos from counterfeit sporting apparel. We often rebrand it with our own Brand Thief logo. We do this with teams of volunteers and charity workers all over the country. We also involve prisoners in the process and we find that our focus on reclaiming false brands encourages rehabilitation.

Once the brands are removed the goods are either sold through our stores or passed on directly to youth groups and other charities who need the equipment. It's in our interest to make sure the brand identity is protected as we regularly receive genuine items from the sports companies.
All fakes considered
Although Lance's mission is to improve access to sport for disadvantaged members of society, he stresses that the business model has evolved to include the reprocessing of all falsely branded goods.
We even took a delivery of counterfeit CDs and DVDs from trading standards officers. We're working on them at the moment – turning them into art and furniture making sure all logos and brands are hidden. What we do with counterfeit goods is really only limited by our imaginations.
All the profits from sales from rebranded, repurposed counterfeit goods are channelled back into the charity.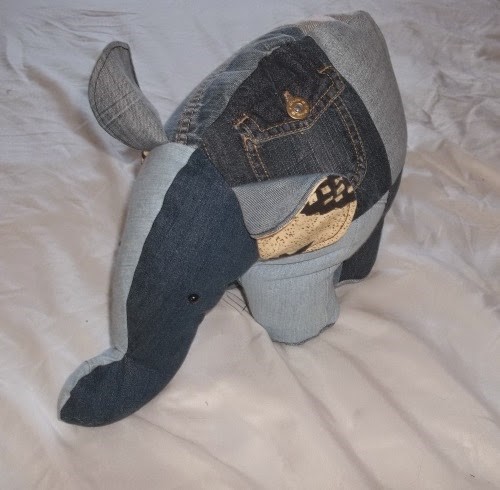 Brand ecology
Through his unique networks, Lance has created an intellectual version of a water treatment plant, which often gets clogged up. The City of London Police, Trading Standards officers, sports brands, major retailers such as John Lewis, JD Sports, schools and charities form a pipeline. The process begins with seizure of counterfeit goods. The intellectually property is then cleaned, de-branded, re-branded and redistributed as Brand Thief.
Brand Thief and the reputation it is rapidly developing is becoming increasingly valuable. This enables Lance and his team to create more sporting opportunities, jobs and help more people to achieve their full potential.
Support
Whilst Lance's network cannot work miracles – fake engine parts, and pharmaceuticals are indefinitely dangerous – it produces results. Thousands of garments are put to good use and the success of Brand Thief makes the reality of IP crime more obvious for everyone to see.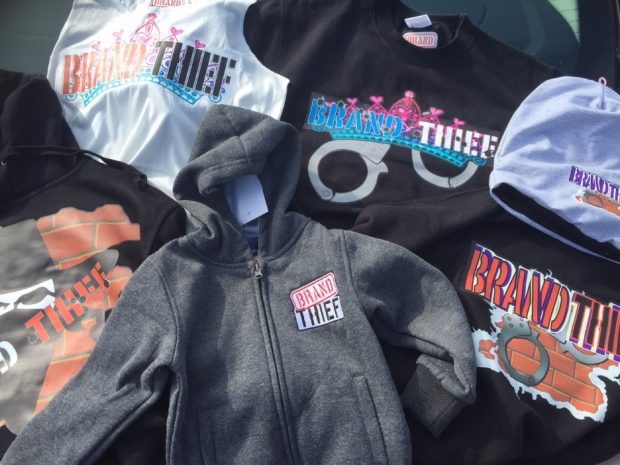 Lance said:
Any IP enforcement team should contact us if they have fake and counterfeit goods they think we can reprocess. We have networks of volunteers, shops and warehouses throughout the UK. Similarly, brand owners and independent enforcement officers should get in touch with us if they'd like to contribute.

We're making a difference by doing great things for young people who want to play sport. And, we're turning the threat posed by IP crime into something meaningful and positive.
To keep in touch, sign up to email updates from this blog, or follow us on Twitter.