I think you'll agree that 2020 has been a very strange and unique year for us all. We've each been adapting to a 'new normal' and understanding what that means for us.
Staying connected
People of all ages are learning new ways of connecting virtually, with various new platforms for us to get to grips with. On a personal level, prior to March this year I believed Zoom was a classic song from the 80's. Now, for us all, it has a totally new meaning. Love or hate the virtual world that we live in, it has been an essential way of connecting during these unprecedented times. This especially runs true for the Business Engagement team at the IPO.
Historically, the Business Engagement team have prided ourselves on engaging with the public on a face-to-face level, adding a personal touch to the on-going support network. When the pandemic hit earlier this year, exhibitions were cancelled, planned events postponed and car keys firmly on the hook. With no end in sight, the team virtually put our heads together to come up with a plan.
E-learning
We agreed that little would emulate a face-to-face engagement, but with so many platforms to choose from, we could offer a selection of alternatives to our customers.
With an ever-growing waiting list, the priority was to convert our IP Masterclass to a virtual setting. The IP Masterclass is a very successful IP course run over 3 days at our Newport and London offices. Postponing another event with a waiting list was not an option, so we moved to virtual and rebranded as IP Masterclass-Bitesize.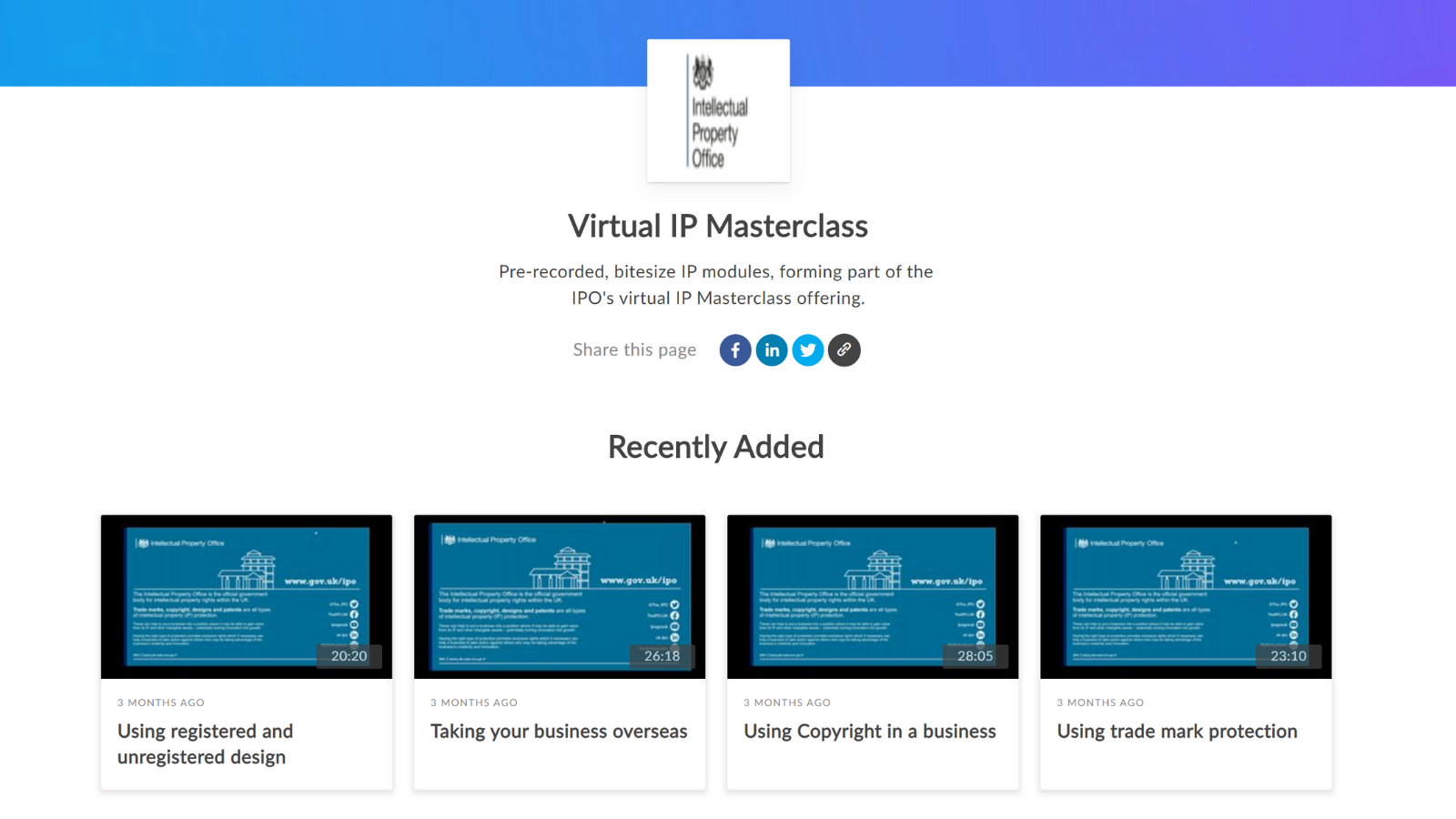 We have now run two virtual sessions over the platform GoToWebinar and although there have been some minor teething problems, we are very proud of what we have achieved in such a small amount of time. The IP Masterclass is an intense classroom-based course delivered by several speakers over 3 days. As you can imagine, transferring this online presented many challenges, which we have successfully overcome.
Collaborating with partners
The IP Masterclass is only a small part of what the Business Engagement team offer. We have many established partnerships with business networks across the UK. As part of this partnership, we offer IP workshops to SMEs, usually in a classroom-based face-to-face setting. Our partners are keen to continue our relationship and as a result, we have conducted several virtual workshops over Zoom and Microsoft Teams. Aside from the occasional interruptions from children and ringing doorbells (a challenge we've all been facing), they have been very well received.
We have also been focusing on developing a series of pre-recorded webinars showcasing what we offer in a virtual setting. These have again been very successful so far.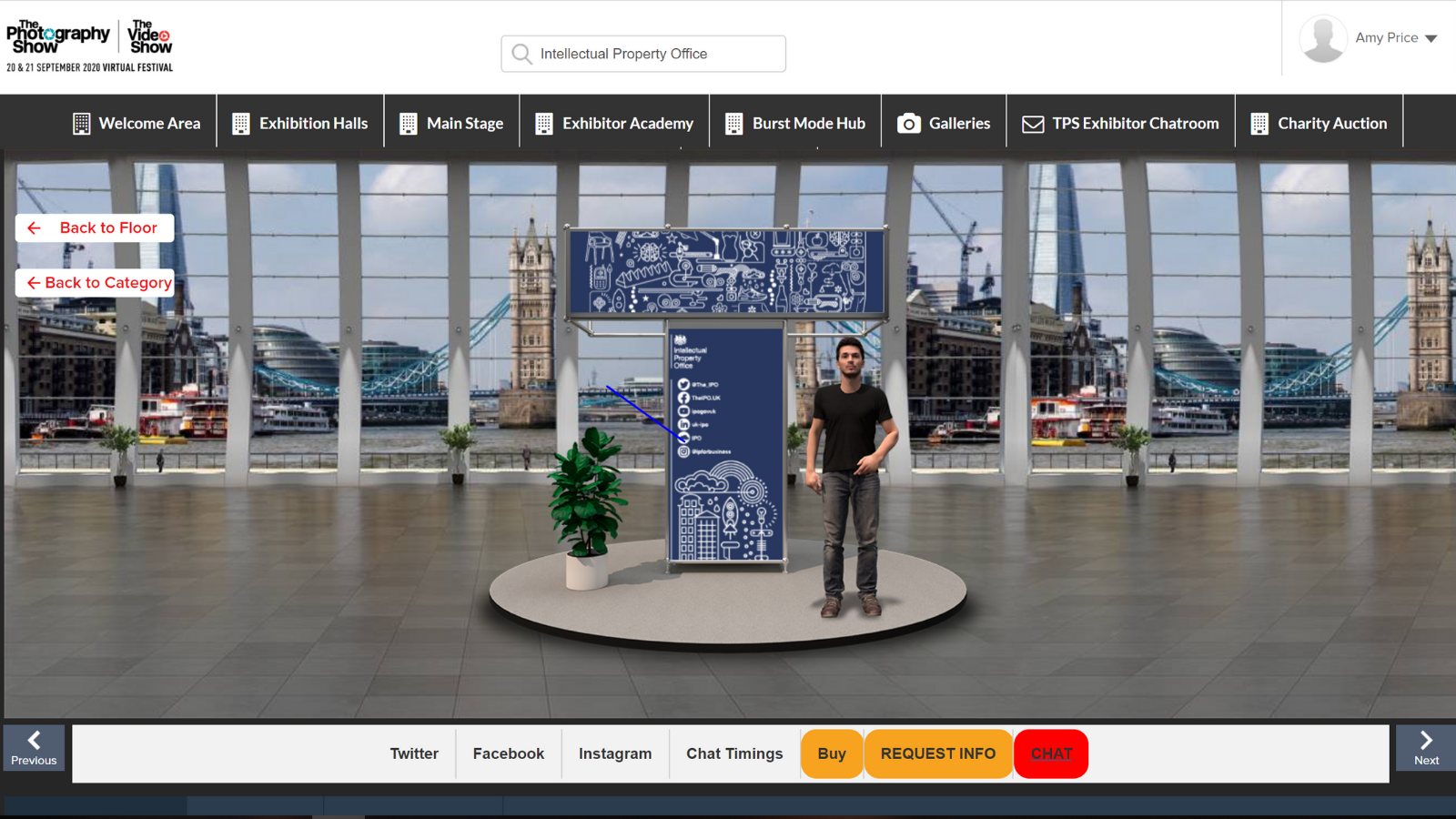 At the start of the year, as we do each year, we signed up to attend a number of exhibitions across the UK. As you can imagine, many of these exhibitions have been cancelled, postponed or turned virtual. In July of this year, we attended our very first virtual exhibition, the 'Working from Home' show. Very apt during these times. We are now embracing the fact that virtual exhibitions are the new norm, for the time being. It's a strange new world but one that is inevitable.
The new normal
As we head towards more uncertain times, the Business Engagement team will continue to adapt to deliver for our customers.
Whilst myself and the team are missing the face-to-face interaction with our delegates, going virtual does have its benefits. It allows us to reach a new and different audience, people that may not normally have had the time or been in the right location to attend one of our events. For this reason, we will continue to provide a digital offering for our customers, even when we are able to get 'back on the road'.  Until then, take care and stay safe.
To see what events the Business Engagement team have planned, check out our events calendar.