What is trade mark pre-apply?
In April, we published a blog called 'How can Artificial Intelligence (AI) Improve Customer Experience at IPO?'. It introduced a new online tool we are developing to help improve customers' chances of successfully registering a trade mark, powered by artificial intelligence.
It allows customers to check:
if anyone already has a trade mark too similar to the one they want
their proposed trade mark against basic trade mark rules
their estimated application costs
Today, we are delighted to announce that the trade mark pre-application tool has launched into public beta. This means that the service is available for anyone to use, but it is an early version that is still under development.
In this blog, we will explain the improvements we've made since April and what to expect in the future.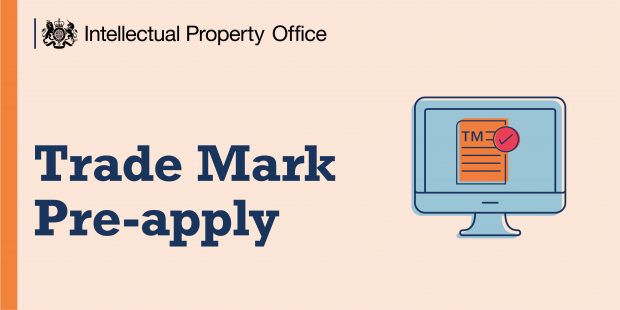 Our approach to improving the tool
Since April, a lot has changed in the world and the project! There have been three major areas of focus:
testing the tool to understand what worked well and where to improve
reducing the length of the customer journey
making tasks easier to understand and complete
To understand what we needed to improve, we have tested the tool with a range of people including small and medium sized businesses, IP professionals and trade mark examiners. We've had feedback from people with a range of experience with trade marks, from experts to novices.
A quicker experience
It soon became clear that we needed to make it quicker and easier for people to get to their results. Originally we had the tool split into 3 phases, each of which had a results page. People found this confusing – they thought they had reached the final results page when they were only part of the way through the journey. In response, we reduced the number of steps people needed to go through from 14 to 7, halving the length of time it takes to reach the results page.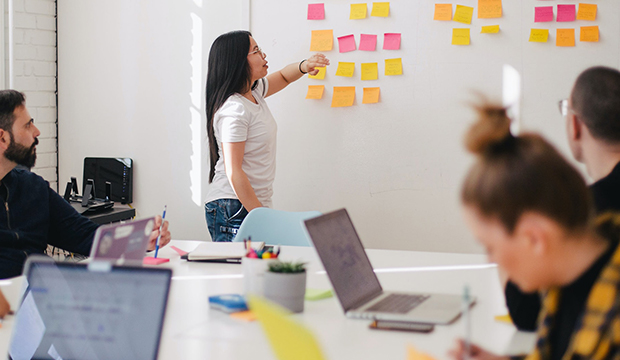 An easier experience
We spent a lot of time testing different ways of making things easier for people to understand. One way we did this was by simplifying the language so it was relatable, meaningful and jargon-free. For example, previously we asked people to choose the relevant 'class' for their trade mark. Our feedback showed 'class' was an unfamiliar term to a lot of customers and can unnecessarily complicate the selection process. We then changed it to 'goods and services',  which is more meaningful and specific.
We also changed our philosophy on how we provided guidance to people. Instead of providing it at the start of the journey, we shifted to context relevant guidance that is provided when and where it is most needed. For example, we provided examples of what different types of trade mark look like (eg word only, an image or image with words). So, when people are asked to choose the type of trade mark they would like to register, they can clearly understand the different options.
Considering the whole journey
We've thought carefully about where the tool should fit in the wider experience of somebody applying for a trade mark. Where do people go when they want to apply for a trade mark? What content do they look at? Where will the tool be most helpful and relevant to them?
We decided to embed the tool inside the trade mark application form. We did this because:
we know this is a route that anybody applying for a trade mark will take
the form has a separate journey for novice customers that ensures we are targeting it at the right audience
we are placing the tool where it is most relevant and impactful

What are the limitations?
We have also been careful to explain the limitations of the tool to ensure we are setting the right expectations. For example, we are clear that the results can give you an indication of what objections could be raised against a trade mark, but it can't give you a final, definitive answer. Equally, the advice provided by the tool is no substitute for professional advice from a trade mark attorney. Ultimately, we still want decisions about registering trade marks to be made by IPO staff, given how complex and valuable they can be.
What's next?
It's really exciting to finally share the tool with our customers and see how it improves the ease and quality of trade mark applications. There is still more work to do though. We will continue to look at feedback and make improvements throughout the public beta. In the meantime, feel free to try it out and give us feedback on how well the new service works.
To access the tool, go to the first page of the trade mark application form on GOV.UK. Select the first option 'trade mark owner or the authorised person within their business' and click 'continue'. You will then be presented with the option to access the pre-apply tool or continue with your trade mark application.
We will provide a further update on our progress as the service develops and improves during public beta.
For more information and to access the tool, read our news story.