October is designated as Black History Month in the UK, a celebration of the history, achievements and contributions of black people. Black History Month originated in the US in 1926 as Negro History Week and was first celebrated in the UK in October 1987.
In the Intellectual Property Office (IPO), we first celebrated Black History Month a couple of years ago. We use this opportunity to raise awareness of the contributions that black people have made through their inventions and creations. Also, to discuss equality, diversity and inclusion within the organisation.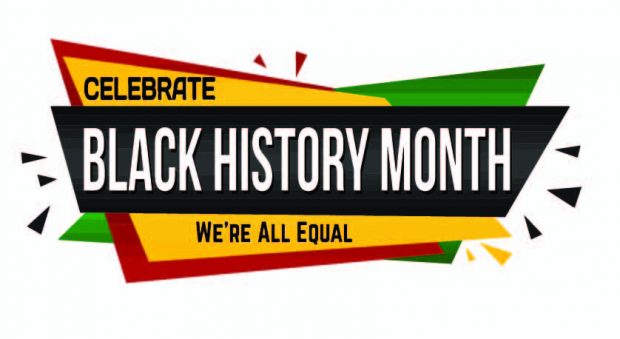 How we marked Black History Month at the IPO
Black History Month is not just for black people. It's an opportunity for us all to learn more and use that knowledge to reflect on what it means for us and those around us. Here at the IPO, we have marked Black History Month by creating and sharing podcasts, articles and holding discussions with our colleagues.
The IPO's dedicated Black, Asian and Minority Ethnic (BAME) network led the way with the chair, Michelle Llewellyn at the forefront of the planning. The network created a podcast to help us better understand allyship and the importance of educating ourselves in order to make a difference. Beth Kenure, Francesca Bale and Simon Underhill shared what being a BAME ally meant to them. Michelle also set up a panel discussion on 'Questions that white people are too scared to ask'. This panel invited all colleagues to anonymously ask questions about racism to help create a more inclusive and respectful environment.
Our colleagues Nadia Vally and Deepa Gopalakrishnan respectively wrote articles on 'Life as a Black Woman' and 'Caste based discrimination in UK's Indian Diaspora: A hidden apartheid'. Nadia shared her experience of growing up in apartheid-era South Africa and working as an election monitor during the first democratic elections. She was also the first black woman to be awarded the Natal Rhodes Scholarship and moved to the UK to study before joining the Civil Service.
Deepa discussed the prevalence of caste-based discrimination in the UK and the difficulties fighting this type of prejudice. Deepa also considered the difficulties the government faced when trying to incorporate 'caste' into the Equality Act 2010 due to the complex nature of defining the term.

Cathy Francis, Delivery Director at Ministry of Housing Communities and Local Government, then shared her experience in an interview on race and gender in the Civil Service. She discussed choosing a job that makes you happy, not deselecting ourselves from opportunities and the lack of BAME representation in the senior Civil Service.
Externally, we have tweeted to highlight five black inventors who have contributed significantly to modern society. Michelle also attended a panel in the Senedd with the Black Young Professionals Network, which aims to connect and empower black professionals and open new opportunities.
BAME in patent examining
Finally, Mike Walker, the first black Patent Examiner in the IPO shared his experiences in an interview with Michelle. Approaching his 40th anniversary in the organisation, Mike didn't feel like the colour of his skin held him back or that he was treated differently by colleagues. However, he did stress that progress towards equality has been slow. Mike shared examples of individuals not accepting that a black man could be in a position of authority or capable of handling something as technical as IP. The IPO also did not employ another black Patent Examiner until the early 1990s.
Listening to Mike's experience, it is evident that not much has changed in the UK in the last 40 years. It is also clear that we are all a product of our education and like it or not, unconscious bias runs through our actions. Mike then discussed black children being discouraged from perusing university degrees or certain careers. This was a problem he faced and then had to tackle again with his son 30 years later.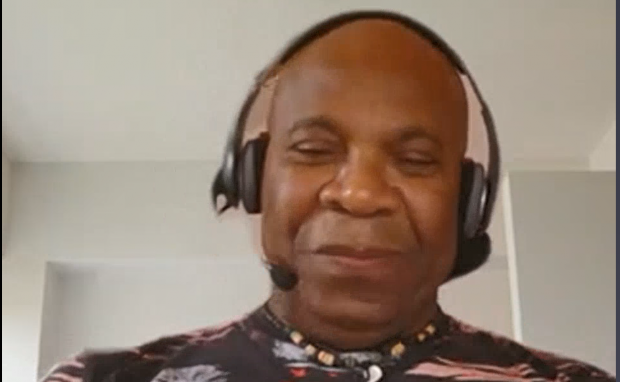 We know BAME people in the UK are likely to face discrimination at some point in their lives. Mike therefore emphasised the importance of the formation of the BAME network in the IPO in 2017. He described it as a 'great release and relief' to feel accepted and not invisible. The BAME network provides additional support that enables all colleagues to bring their whole self to work.
We also know that there is a long road ahead towards equality. The IPO BAME network are challenging colleagues to go beyond not being racist and become actively anti-racist in their work and home lives – not just in October! We are continually encouraging all members of staff to join our BAME network as allies.
Maya Angelou once said "do the best you can until you know better. Then when you know better, do better." We are all taking this on board in the IPO.