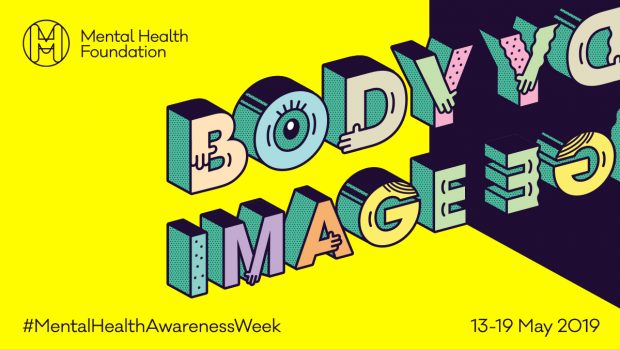 As voted for by staff, our chosen charity for 2019 is Mind and Mind Newport. This means our fundraising during the year will be split between the national Mind charity and our local Newport Mind​ charity.
Mental Health Awareness Week 2019
According to Mind, approximately 1 in 4 people in the UK will experience a mental health problem each year. This figure shows that most of us, at some point in our lives, will be affected by a mental health condition.
It's for this reason that the Intellectual Property Office (IPO) has set up a group of 'Mental Health Advocates' (including myself) who are trained in mental health first aid. This supports the organisation's goal to be a 'brilliant place to work'.
This week marks the UK's 18th Mental Health Awareness Week hosted by the Mental Health Foundation. The theme for 2019 is body image – the way we think and feel about our bodies. To mark the occasion, we're encouraging staff to write down something that they like about themselves on a brick and help build the 'wall of self-esteem' along with several other activities.
Self-esteem and body image are prominent topics in the digital age in which we live. A recent study by the University of Pittsburgh reported that those who spend more time on social media, have 2.2 times the risk of reporting eating and body image concern. Instagram have recently started trialling the benefit of hiding the number likes on all posts to a selected number of Canadian users.
Whilst we're familiar with technology to help with physical health, there are also plenty of innovations that can benefit our mental health and even take our stresses away.
Intellectual property (IP) is at the heart of innovation. As the body responsible for IP rights in the UK, we encourage and support the development of all technology, including those that benefit our daily lives.
Exercise your body and mind
The fitness industry is currently booming and is therefore abundant with new technology and innovation. This is good news, considering exercise has been scientifically proven to improve wellbeing and self-esteem by releasing endorphins.
Wearable tech is just one reason why fitness brands are on the rise. The fact that people can track lots of data including sleep pattern, is making them more aware of how the body works and what they need to do to improve their own health – physically and mentally.
Exercise provides so many people with a purpose. This is why the IPO offers advice on ways to increase your activity levels, the opportunity to join after-work fitness classes including Zumba, as well as membership to an on-site gym.
Tech that makes a difference
Smartphones are designed to make our lives easier – you can keep your calendar, photo library, to do list and emails all in one place. As we live increasingly busy lives, something I've found beneficial is taking a break in the day to apply mindfulness or meditation.
Using your smartphone, you can choose from hundreds of free applications to guide you through the process, meaning you can just pop to your car or a quiet room at work to practice.
Get creative
When we feel low, we can lose interest in the activities that we've enjoyed in the past. But it's those activities that often help us stay connected with friends and family. Hobbies such as DIY, journaling or reading can be brilliantly therapeutic, but enrolling on to a new a class like painting, sewing or cooking can help us interact with new people. Any successes you achieve through your hobby can help you gain confidence in yourself.
The IPO recently organised a series of 'Crafternoons', which welcomed all levels of experience and artistic abilities to get 'crafty' in return for a donation to Mind. With the first run of sessions being such a success, the second round are soon to take place.
Gold award
These are just some examples of the IPO's commitment to managing staff wellbeing.
The Mind Workplace Wellbeing Index is a benchmark of best policy and practice, to help organisations find out where they are doing well and where they could improve.
Following this year's Index, we're pleased to announce that we have been awarded Gold.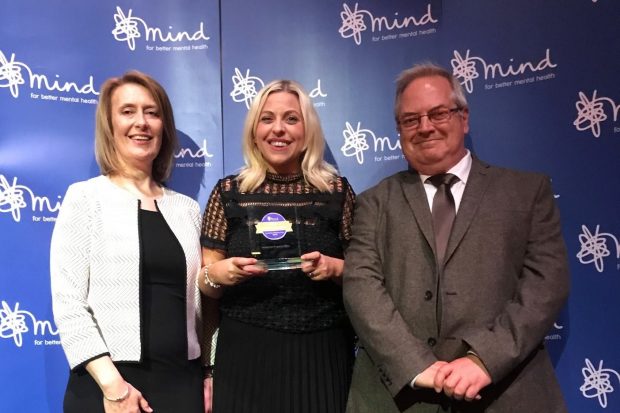 The Gold award is given to employers who have positively embedded mental health into their policies and practices, demonstrating a long-term and in-depth commitment to staff mental health.
Our CEO Tim Moss said:
The wellbeing of our people, and their mental health in particular, is incredibly important to us and has been a significant priority this past year.
I feel very proud to be a part of an organisation that wants mental health problems to be widely understood and de-stigmatised, and I look forward to seeing how we achieve this vision.
You can read more on why mental health is so important to the IPO on Tim's blog for IP Inclusive.