They say becoming a homeowner can be one of the most stressful times in your life. I've certainly had several hair-pulling moments, feeling overwhelmed by all the different products on the market. Thankfully, lots of caffeine, cake and help from family and friends have helped to see me through.
It's easy to feel inspired working in an office that deals with the protection of new inventions, artistic works and branding. It definitely encourages me to think outside of the box when choosing my next purchase.
Battle of the brands
The first big shop. I was assured it's the most expensive as I loaded up my trolley with an abundance of cleaning equipment, groceries and toiletries.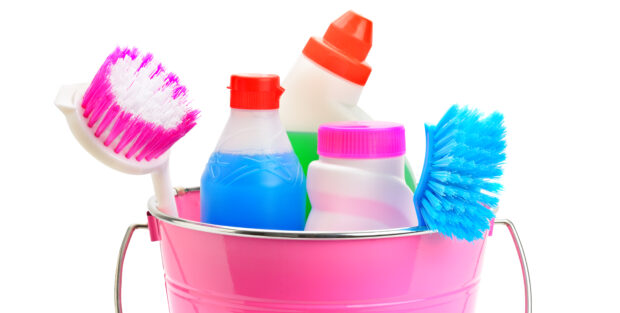 As I entered the toilet roll and kitchen towel section, I was hit by a wave of names, colours and bold text. I began to wonder whether I had gone down the wrong aisle as images of labrador puppies and koala bears on packaging surrounded me. How do you choose? Do I prefer the scent of shea butter or lavender? Do I want kitchen towels that absorb spills in one sheet or are twice the size of standard rolls?
Branding can help set your company apart from competitors. Your trade marks can be a useful marketing tool, helping customers to easily recognise your products or services and build brand loyalty. When shoppers are strolling down the aisles with baskets in hand, companies want their products to be the ones customers choose. Ensuring the branding is spot on with a recognisable and distinctive name and logo is a good start. Find out how quirky company Herdy protected their brand with a registered trade mark from the IPO.
A registered trade mark isn't solely to protect a company's logo, it can also be for the word or phrase or other branding elements. For example, it can even be a shape, colour, sound, aspect of packaging, or any combination of these. See our advice on what you can and can't register.
Every Cinderella needs a caffeine kick
While on my expedition to kit out my kitchen cupboards, I discovered mechanisms for cleaning areas of the house I didn't even know existed. An extendable feather duster to reach the upmost crevices of my stairway, for starters. You can thank inventor Hsing-Yuan Hsu for that, who patented the first structure for an extendable rod for dusters in 1997. Or perhaps, if you really prefer to do things 'by hand', you can wear a pair of duster gloves!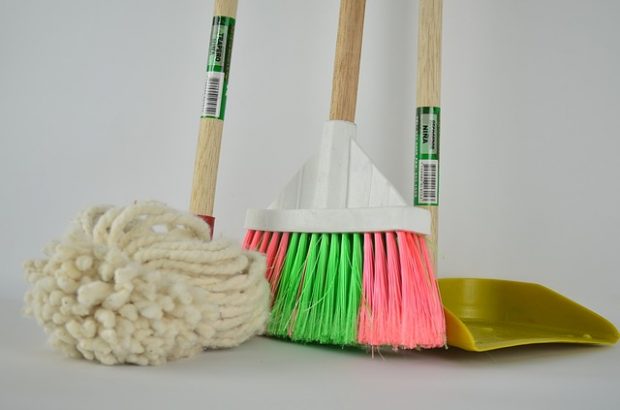 All this shopping was exhausting and thirsty work! So naturally, an espresso machine was on my shopping list. The first espresso machine was patented in 1884 by Italian inventor Angelo Moriondo. However, some people will attribute the coffee machine to Luigi Bezzera, who patented an upgraded design in 1903. Now the industry is full of a range of different types and brand names.
Unfortunately, my espresso machine didn't come with a winking George Clooney but it did however give me a caffeine boost to write this article!
If you think you've invented the next big household product, you could consider applying for a patent. A patent protects your invention and lets you take legal action against anyone who makes, uses, sells or imports your invention without your permission.
However, applying for a patent can be complicated and it's always best to get professional, legal advice before you start. Our IP Basics video will help you understand:
TV and chill
Maintaining a house may seem like a chore. But at the end of the day, curling up on the sofa in pyjamas to binge on your favourite series makes it all worthwhile. The first mechanical television was invented by John Logie Baird in 1926, although very different from the modern one I'm currently facing.
I know what my plans are this evening, well...at least after I've put my new hoover around!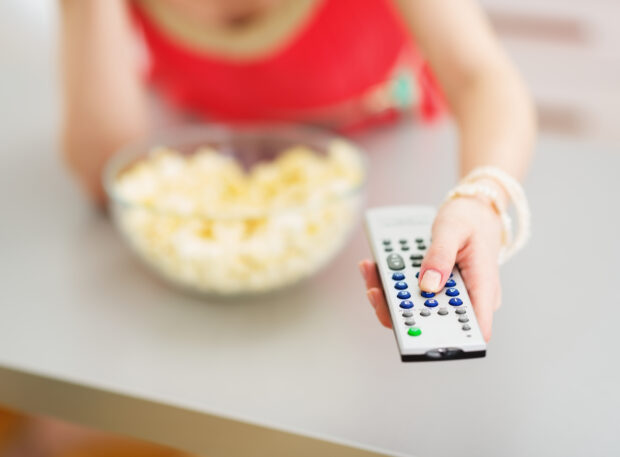 To learn more about how to protect brands and inventions with intellectual property rights, complete our IP Equip learning tool today.