Building (layer by layer!) on our previous post on 3D printing, today (19 November 2013) we are taking a look at some new work by our esteemed Patent Informatics colleagues. Their long-awaited report looking at patenting in 3D printing gives us a unique insight into what innovation is actually taking place.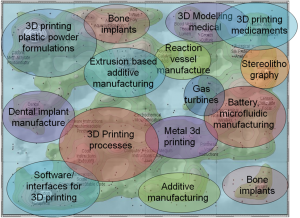 The Patent Informatics team, Intellectual Property Office (IPO) gurus in IP data, have analysed 9,000 patent records from 1980 to 2013. Having tackled the first challenge of identifying which patents should be in focus ('3D printing' is a broad term and its descriptor has changed over the years from rapid prototyping to additive manufacturing), the team sought out relevant data from journal sources and the trade mark register to build a complete picture of this complex technology area.
The research finds that, as the graph below shows, patenting linked to 3D printing has sky-rocketed in recent years with patenting hotspots emerging, in particular linked to healthcare including bone implants, medical devices and dental implants.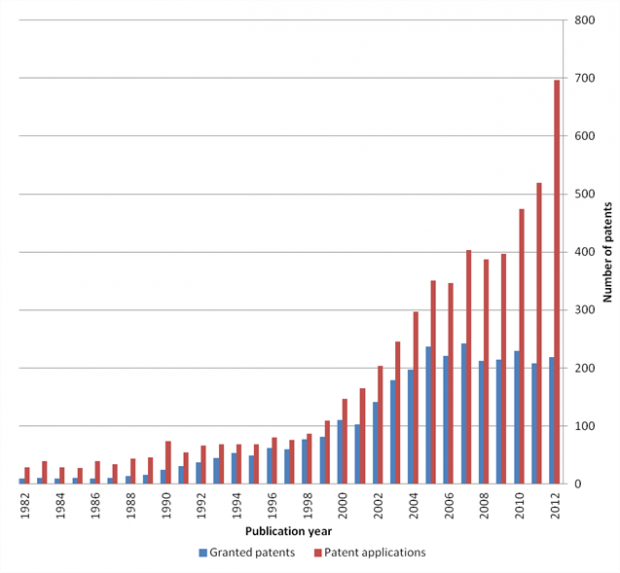 In this fast-growing technology area inevitably, the report opens up as many questions as it answers: as 3D printing grows, what will the next areas of growth be? How will customer use impact 3D printing patent activity? Is 3D printing 'at the peak of the hype cycle' as the report mentions? What are the wider implications for our IP regime? Might there be trade-marking issues?
We would be interested in your views. How do you think 3D printing will affect IP?
Meanwhile, stay tuned for more exciting 3D printing news as we kick off more research projects examining all dimensions of this growing market.
If you have questions or feedback, do comment on this blogpost and we'll do our best to respond.
To keep in touch, sign up to email updates from this blog, or follow us on Twitter using the #IPOFACTO hashtag.