Many innovations today are simple adaptations of everyday items or concepts. Once imagined, they change our lives and simplify problems overnight.
Shaun Pulfrey is the founder and Chairman of Tangle Teezer Limited. He is just one UK entrepreneur whose daily routine sparked such an idea.
Working as a hair colourist, Shaun found many of his clients with long hair suffered with the same problem - It easily became tangled. Over the years he developed a technique to detangle using his fingers and the flick of a paddle brush or a comb. He realised that tangles were a global problem, and that there wasn't anything on the market to deal with them.
A brush with success
In 2003, Shaun set out to find a solution to this problem and the result was Tangle Teezer, the world's first detangling hairbrush. Now, over 10 years later, Shaun has patented the brush in over 30 countries. Each brush design is protected by design rights and the name Tangle Teezer is also protected as a trade mark.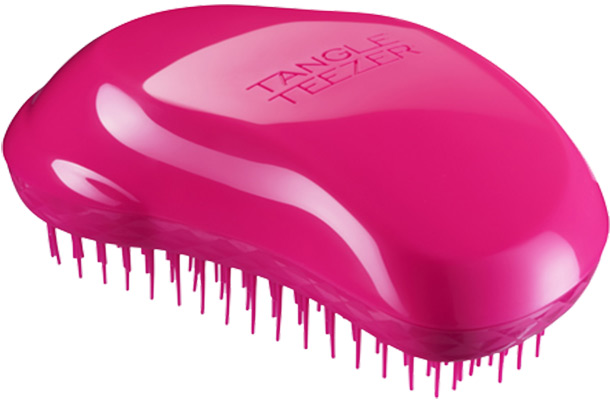 Back in 2007, Shaun took his product to BBC's Dragons' Den. Although the pitch didn't go to plan, the experience made him confident in his product and determined to pursue his dream.
Recognising the need to protect his ideas was the first step Shaun made on the road to success. But, like any entrepreneur delving into intellectual property (IP) for the first time, he was unsure of where to begin. So how did he overcome this problem?
He did a lot of research into the protection that might be available.He spent a lot of time in the British Library trying to get the right design, but also trying to work out if it his product was patentable.
He explained:
patents are mind-boggling so I sought professional advice. I used patent attorneys to file our applications as I wanted to get it right. I thought it worthwhile to spend some money on professional help
being first to market has been of huge importance, but so has having worldwide IP protection. We take a zero tolerance approach to anyone breaching our IP. Having IP rights in so many countries makes trying to combat counterfeiters and patent infringements much easier
Teasing out the fakes
Despite the hard work Shaun has put in to protecting Tangle Teezer, he's still seen his fair share of problems. IP infringement is an issue that he feels strongly about and he asks customers to inform them of any suspicious products. Shaun said:
innovation is at the heart of Tangle Teezer and our products. Tangle Teezer means everything to me. I have lived and breathed the brand for more than ten years now. I am now surrounded by a fantastic team and we all share the same passion for the brand and we're fiercely protective of it
we had our first counterfeit in 2011 so I know what this feels like. It's frustrating to see exact replicas of our products. The counterfeits even say 'Made in Great Britain' on the packaging, even though we know they're made in China!
Hair-raising advice
Alongside the fight against counterfeiters, Shaun's future plans for Tangle Teezer are clear. By continuing to build the brand and inventing new products, he hopes to be the worldwide leader in hairbrushes. But if he was starting out again, what advice would he give himself?
Shaun's tips:
register as much as possible as soon as possible
registering IP can be expensive, but try to think ahead to your biggest markets and make sure that you are fully protected
keep your innovation a secret until you have filed your applications. I had no idea that getting IP protection after entering a market place might not be possible
To keep in touch, sign up to email updates from this blog, or follow us on Twitter.