The Department of Culture Media and Sport states that the number of people employed in the UK's creative industries rose from 1.043 million in 2009 to 1.708 million in 2013.
By 2013 the creative sector accounted for 5% of UK's gross domestic product (GDP). Last year Falmouth University estimated that by 2018 that the UK's creative industries will be worth £100 billion. Art and culture are big businesses.
Traditionally the value of the creative economy is divided into sectors, for example the 'advertising and marketing' sector added £10.7 billion to the creative economy in 2013. But what about businesses that create content across media platforms and market sectors? What, for example, is the value of comedy? And how can intellectual property help build and develop that value?
In-the-black comedy
On the fringes comedy has always irritated and antagonised. In the political sphere satire undermines authority; comedy can be rude, disrespectful, childish, and, as the trailblazers of the global comedy market, Monty Python used to say: 'too silly'.
Comedy may have its subversive side, but it's also big business. In 2012 Peter Kay (CTM 5127733) and his production company Goodnight Vienna Productions was said to be worth over £20 million. The following year UK comedian Michael McIntyre was reported to be the world's top earning comic. Alan Partridge (UK TM 2398096), Steve (Baby Cow Productions) Coogan's creation, has morphed from a bit-part sports reporter to a national treasure. British comedy production companies, often based on the talents of individual writers and performers, have created a national asset that relies on the smart use of IP at home and abroad.
Comic culture
Dr Brett Mills of the University of East Anglia (UEA) teaches comedy.
I don't teach people how to write comedy – although there are courses here at UEA - I'm more interested in comedy as a cultural product,

I feel that the significance of comedy, perhaps because it's a popular form, is often overlooked.
Dr Mills suggests that comedy, a comic outlook is so important to people in the UK that many of us can't actually communicate with each other without joking. He points out that an understanding of comedy is a requirement of the British Citizenship Test. We are, officially, funny.
Although the value of comedy to UK PLC isn't easy to define, culturally speaking British comedy is in demand all over the world. Dr Mills points to the success of Mr Bean (EU TM 951772), whose visual comedy takes British laughs outside the Anglophone world. Benny Hill achieved a similar global presence with his physical comedy. Dr Mills argues that Rowan Atkinson's appearance during the 2012 Olympics was not quirky casting. The world sees Britain as quintessentially comic and Rowan Atkinson is a world figure.
Dr Mills identifies the UK and the USA as the world's major comedy producers. The UK imports US comedy wholesale, high volume series which play and are replayed on countless networks. For the UK, exporting formats, which can be remade to suit new markets, characterises the model.
Copyright comedy
Creative products are protected and developed through smart use of IP, comedy is no exception. Trade marks protect the names of comic innovations and copyright helps authors to commercially exploit their works.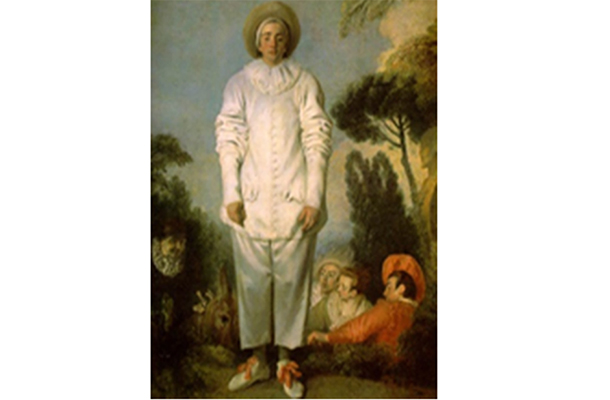 Funny business
The art and business of comic scriptwriting goes back to ancient Greece. The sitcom was created in sixteenth century Italy by troupes of comedia dell'arte performers. The first comic novel, perhaps the first modern novel of any kind and the first copyright disputed novel, was written by Miguel Cervantes in Spain in the early 17th century. No matter how sniffy we are about Benny Hill, comedy is art and it's an international business. Needless to say, the more savvy writers and producers are about the way their art creates business through IP, the more successful they are.
To benefit from copyright protection and build business confidence, it is vital for writers and producers to prove who created what and when.
IP lawyer, Michael Edenborough QC, sets out the legal position clearly:
Copyright is the perfect way to protect your creative ideas that are encapsulated in a script for a comedy show.
Proof of when the material was created can be established by registering the material (in countries where that is possible); or sending it to yourself with proof of the date of posting, and leaving the envelope un-opened until the need arises. It can then be opened by a solicitor, who can give evidence of the contents.
To add, most works are now created digitally, so the date of creation would be recorded on the device used to create the work.
To keep in touch, sign up to email updates from this blog, or follow us on Twitter.