If you were told that optical tweezers are single beam gradient force traps you would probably be none the wiser. But they are part of the growing suite of devices that applies the power of focused light to manipulate particles the size of a nanometre. They are one aspect of the technology that most of us just lump under the term 'lasers'.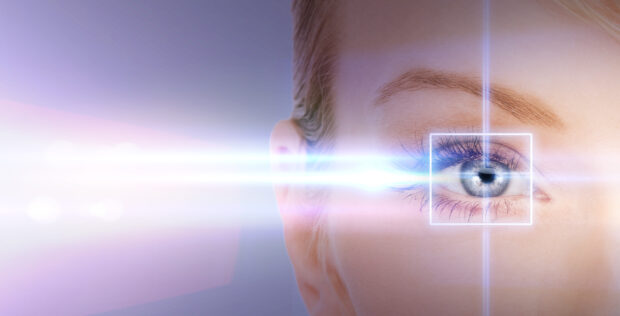 US and Soviet physicists only came up with the basic idea in the '50s. And here we are all playing CDs, being hypnotised by the beeps at supermarket checkouts, having teeth whitened, hair removed, eyes repaired, documents printed and bodies examined. All without necessarily understanding quite how it all works.
And when you think of lasers, you can think Glasgow. This is where the first British patent for a laser device was taken out.
Barr and Stroud were off the mark with a patent application in 1963 for a laser range finder three years after the first practical demonstration of a laser in the USA. A couple of decades down the line, Graeme Malcolm was on a summer job at the company. Inspired by his teacher at school, he was studying physics and optoelectronics at Strathclyde University. He then embarked on a career that has twice taken him into spin off companies based on technologies he has worked on at Strathclyde.
If you think the university spin off is a modern invention, think again. Archibald Barr and William Stroud were late 19th century university professors, Barr at Glasgow and Stroud at Leeds. They set up their firm making range finders when the Royal Navy gave the go-ahead to their designs in the 1890s.
Graeme is now CEO of M Squared Lasers, a Glasgow company with over 60 active patent families and 211 individual filings around the world, a string of industry awards (including that as the UK's leading innovator in 2016) and a product range that centres on fully-automated maintenance-free laser systems for scientific research. It's all at M2lasers where you can see their shiny shoe box sized appliances.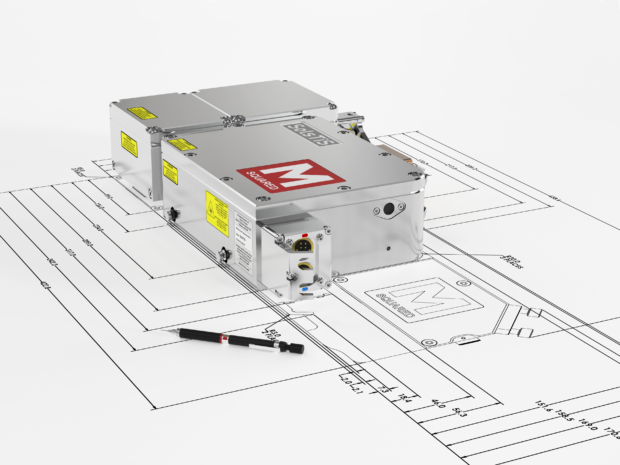 He formed his first spin off, Microlase Optical Systems, with fellow academic Gareth Maker almost a century to the day that Professors Barr and Stroud set up shop. Microlase is now part of Coherent, a global laser enterprise. They both stayed with Coherent for a while. But, says Graeme:
Large public companies can get quite conservative. They are not into big risks, not necessarily looking for disruptive technologies. I wanted a chance to keep doing new things.
The two came together again in 2006 to form M Squared working on quantum technologies, biophotonics and chemical sensing. There is no one competitor doing all three and there is enough room in the market for everyone at the moment. As well as research, their equipment is doing things that range from satellite observation to study the health of the planet, detecting explosives and helping the whisky industry fight fraud.
Theirs are high value, high complexity instruments but ones that offer relative ease of use and good reliability so that researchers with M Squared equipment can worry about the task in hand rather than fiddling all the time with their tools.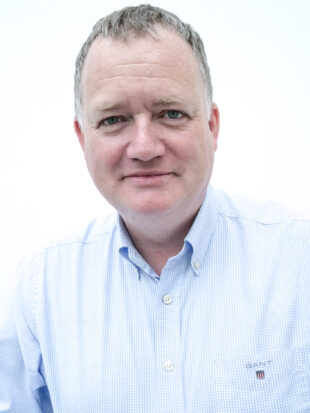 Graeme told me:
Patenting is a big part of what we do. It is about us saying we are active in an area and can demonstrate our competence. Big people will take you seriously if you have done the proper diligence of the IP protection process. We also license in from universities and take their technology to production.

There has been a big change since the '90s when universities were very protective of their ideas, now they are keen to buy in to getting their advances adopted in the market.
As the company blurb says: M Squared aims 'to take novel science from the lab and out into the real world', just like their predecessors Barr and Stroud.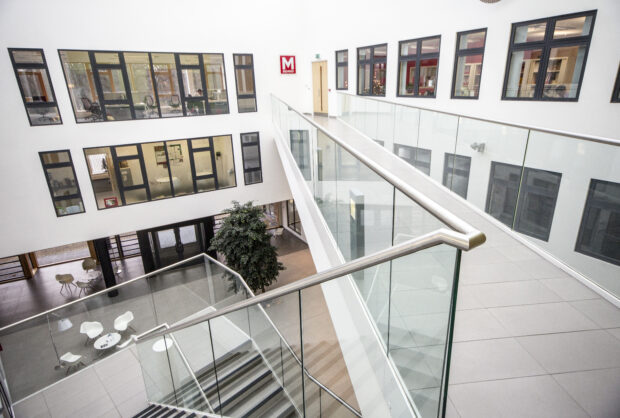 Graeme is away from Glasgow exploring that market across the world for about 100 days a year. No wonder he is keen on pushing the envelop on laser research. M Squared equipment has already been used to show that teleportation of atoms is possible. Who would blame him if he dreams of a future piece of M Squared wizardry that might whisk him to future customers at the speed of light à la Star Trek and save all those slow hours of long haul misery? For, the company website adds:
Science knows no boundaries, neither do we.
To keep in touch, sign up to email updates from this blog, or follow us on Twitter.