As an organisation with flexible working and family-friendly policies, The Intellectual Property Office's (IPO) 'returners to STEM' programme is the perfect opportunity for STEM professionals looking for a chance to return to work after a career break.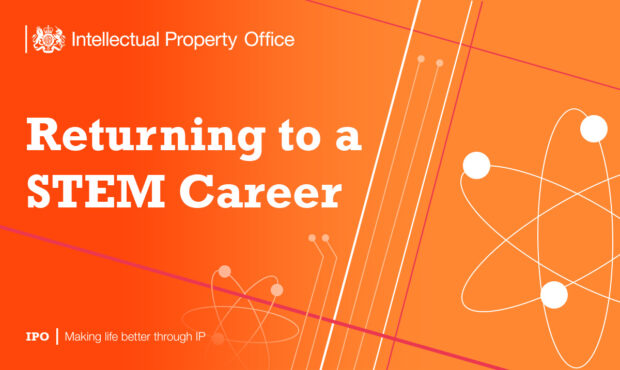 IPO's Director of People and Place, Penny Phillpotts is passionate about ensuring IPO provides a level playing ground for everyone. She spoke to us about the significant role the scheme plays in helping STEM professionals restart their STEM careers.   
Our 'return to STEM' programme is a really practical way of supporting people with STEM skills through their first step back into employment after a career break. This scheme will enable us to give returners of all genders the chance to restart their STEM career and help us to recruit more great talent for the future.
Return to STEM scheme now open
The IPO's 2023 returners to STEM scheme is open for applications from now until the 26 November, starting with three eight-month placement opportunities as a Technical Officer in the IPO's Patents Division. The team is keen to nurture and support the Technical Officers, setting them up for future success. With this in mind, there may be the opportunity to apply for an Associate Patent Examiner role at the end of the posting, subject to availability. 
The programme is for people from all backgrounds and work experiences, who have a qualification in STEM and want the chance to make a real impact on growing innovation across the UK.   
Hear what our current returners to STEM have to say
We spoke to some of our people about how they have successfully restarted their own STEM careers after a break.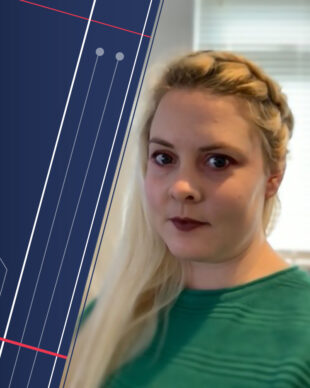 Associate Patent Examiner, Penny told us what attracted her to the scheme and how she felt it offered her the opportunity to re-ignite her STEM career.  
I was attracted to the scheme as I had been out of the world of work for several years looking after my children. I really wanted to be able to use my science background, but in a new way. My specialism is Biology. I felt this scheme would be able to re-ignite my career as it gave me the opportunity   to prove that I am able to undertake skilled employment and be a valuable employee if given flexibility.
Penny's advice for anybody who is considering applying for the scheme to restart their STEM career is to not be afraid to try something new.   
Confidence can be really low after being out of work for a while, but remember, you are worth investing in.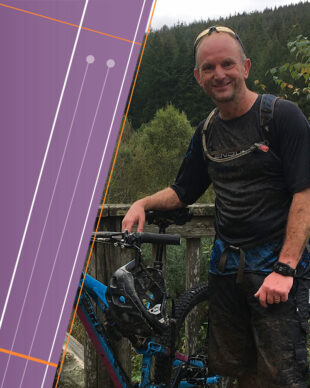 Associate Patent Examiner, Duane told us how he felt very encouraged by the fact that coaching and mentoring formed a big part of the programme.   
This was very important to me after a career break as technologies have moved on. For me, it's not just about filling a gap in my CV, it's about being part of the team again with people who are genuinely interested in helping you get back into the field.
Duane took a 5 year career gap to travel after his service as an electrical engineer in the Royal Navy.
My background is 27 years in the Royal Navy (RN) as an electrical engineer in the Fleet Air Arm. I served on various front and second line squadrons at RNAS Culdrose in Cornwall working mainly on the Merlin helicopter. During this time, I also completed my BSc with the Open University. On leaving the RN my wife and I decided to have a career break and spent our time in our campervan mountain biking and walking in North and West Wales.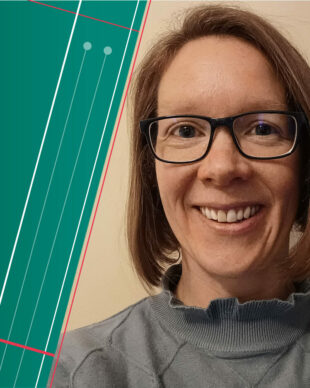 Margaret, an Associate Patent Examiner, was working as a Patent Analyst in a PharmChem team before taking a 14-year career gap to raise her children. The returners to STEM scheme gave her the opportunity to restart her career thanks to its flexible and hybrid working patterns. 
I completed a degree in Chemistry with Medicinal Chemistry. I then worked as Patent Analyst in the PharmChem team before a career break of 14 years, to bring up my children. I was looking to re-engage with the workplace with a flexible role and ideally working from home. When I saw the job advert for a STEM returner at the IPO, I thought it was perfect due to my background in STEM and patents. It offered the flexibility and remote working I was looking for, too.
Margaret felt the scheme would have a positive impact on her career journey, helping to give her the confidence and experience needed to return to work.  
Having been out of the workplace for such a long time, I thought the scheme would give me the confidence and experience required to get back into the workplace. I was really excited about continuing in a STEM job - I felt I'd been away from science for so long that this would not have been an option. I'm delighted the IPO has given me this opportunity. 
We asked Margaret what advice she would give to anyone who was thinking about applying for the programme.   
Go for it! The return to STEM scheme offers flexibility and remote working in an interesting role. Everyone I have met at the IPO has been so welcoming and friendly.
Apply for our 2023 returner to STEM scheme (link) Returning to STEM as a Technical Assistant - Civil Service Jobs - GOV.UK