The IPO has a history of university engagement and support. From helping universities utilise their IP, to embedding IP into academic and professional standards. Regardless of our approach, our aim is to ensure that IP awareness increases among both staff and students alike.
A key part of our university engagement in the past has been the financial support offered by the Fast Forward Competition.  Since it began in 2011, we've given more than £2.7 million in funding to 44 university-business projects.  This year, we've taken this funding model and applied it to an increasingly important area for universities – student enterprise.
Competition launch
Recognising the role of IP in enterprise activities, we consulted with the enterprise community to develop a new funding competition.  We launched the 'StudentshIP Enterprise Awards' in October 2014. It seeks to reward student-centric projects that support the use of IP in student enterprise activities.
As with the Fast Forward Competition, we're providing a total prize fund of £750,000 for individual awards ranging from £10,000 to £100,000.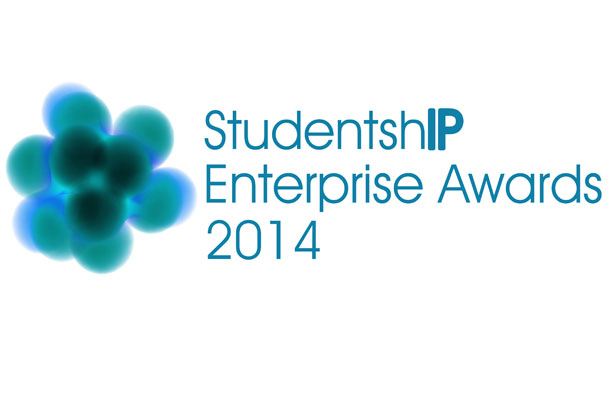 The finalists
The competition closed for entries in December and we received 67 entries from universities across the UK.  We've just completed an initial sift and have been encouraged by the number of projects that fully embrace the aims of the competition.  21 applications passed the sift and will move on to the final judging stage. See details of the finalists.
The finalists have already been submitted to the judging panel in preparation for a final judging meeting in February where the winning projects will be chosen.  The judging panel has been chosen for their experience in university funding, university-business collaboration and student enterprise.  The panel comprises :
Prof Andy Penaluna (Research Director of the Centre for Creative Entrepreneurship, University of Wales Trinity Saint David)
Adrian Day (Senior Policy Advisor, HEFCE)
Dr Rosa Fernandez (Director of Research, NCUB).
Rebecca Villis (Head of Innovation Policy, IPO)
The winning projects will be publically announced by Baroness Neville-Rolfe, Minister for Intellectual Property at an event on 5 March at Paintworks in Bristol.  In addition to the competition awards ceremony, the IPO will also be launching another university engagement initiative – 'IP Tutor'.
New IP learning tool
After nearly a year in development we're looking forward to finally getting IP Tutor out to students and academics.  IP Tutor is a new interactive learning tool designed to improve IP knowledge among university students.  The tool provides students with the IP skills and knowledge needed to capitalise on their enterprising business ideas.  It also contains teaching resources to help academics incorporate IP into university courses.
More information on the launch of IP Tutor and details of the winning StudentshIP Enterprise Awards projects will be on our website after the event.  However, for news as it happens at the event on 5 March check @The_IPO and the hashtag #IPOStudentshIP on Twitter.
To keep in touch, sign up to email updates from this blog, or follow us on Twitter.