Like many others up and down the country I spend my weekend praying my beloved football club get another 3 points. Our office like many others contains small clues to where the allegiances lie.  Newport County scarves draped over the screen, Gillingham FC screensavers on the PC's and Arsenal mugs by the sink.
Personally, my undying love belongs to the greatest side of all, Manchester United.
OK, OK I know last year was a little rough but it's a blip, just another transitional period before rising again.
Strength of the Brand
This however does not seem to have damaged the brand hugely with Forbes finding them the 3rd most valuable sports team in the world.  With a huge following all over the world it's not difficult to see why Adidas will pay £75 million every year to make the kits.
United were actually the first English team to register for a trade mark in March 1970. They were however beaten to the punch by both Rangers and Celtic north of the border. From this start they now have over 120 active registrations throughout Europe alone.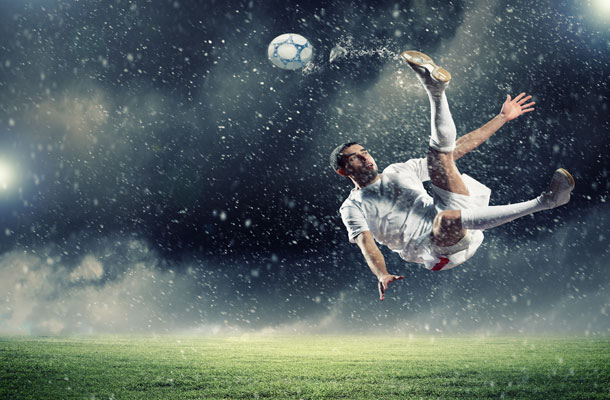 Drawbacks
Being such a behemoth can have its bad sides however.  As with all major football brands they suffer from mass counterfeiting with knock off shirts being readily available all around the world.
It is however a tight balancing act that large brands have to walk.  They need to be seen to protect their brand from the counterfeiters to ensure the mark remains strong and active.  But taking some actions can be seen as heavy handed, especially when taken against fans that use its crest as a symbol of adoration.
But taking the strength of football clubs into account, a club couldn't lose its name - could it?  Well that is the position that the 1986 European Cup winners Steaua Bucharest have found themselves in.  Following a recent trade mark dispute in Romania the club has been stripped of its name, colours and crest.
The clubs original name was Army Sports Association Bucharest before renaming it Army Sports Club Steaua Bucharest.  They then separated from the army to become Steaua Bucharest in 1989. They continued to use the name and crest with permission from the Army.  This however changed when new owners came in and the resulting string of lawsuits has resulted in the court ruling.
Player Power
In addition to the clubs the brand awareness and power has now also moved on to the players.  United old boys like David Beckham and Cristiano Ronaldo are earning millions from their image and brand.  Whether it be starring in the latest Nike/Adidas advert or promoting their own perfume or underwear range.
Even the superstars can have issues with their quest for world domination however.  Take Ronaldo's CR7 brand of underwear which is undergoing legal battles in America over another companies CR7 registration.
It just goes to show that even the big boys have issues when it comes to intellectual property.  Whether it's the fakers, partners falling out or simply just being beaten to the punch.
To keep in touch, sign up to email updates from this blog, or follow us on Twitter.