It's been over 2 months since I took on the role of IP attaché, India. I'm primarily based with the British Deputy High Commission Mumbai but I also spend time at the British High Commission New Delhi.
In my role, I will strive to accomplish a three-fold objective:
engaging with the Indian government to inform policymaking
providing support to UK businesses in India – new entrants and seasoned enterprises
implementing projects which enhance the profile of intellectual property in India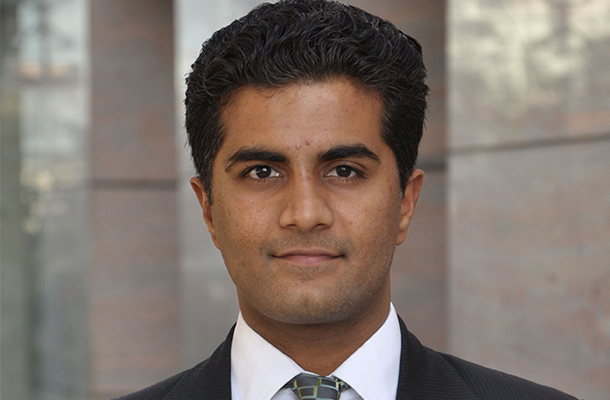 Journey so far
In the first month of holding this job, I had the opportunity to be involved with coordinating the UK IPO's feedback on India's draft intellectual property rights policy. I also met with the government appointed think tank to convey the UK's top IP priorities in India.
Over the last few weeks, I have signposted and guided several UK companies facing IP challenges in India. These range from protection mechanisms prior to piloting a proprietary technology in India to soliciting legal expertise for potential infringement of intellectual property.
Earlier this month was in the UK to meet with colleagues at the IPO (London and Newport) as well as external stakeholders from various industry sectors. I learnt about the challenges and opportunities for UK business in India with regard to IP. The meetings also brought forth the significance of my role and how I could assist UK business in navigating the IP landscape in India.
What's coming up?
Over the next few months, I'll be engaging with several stakeholders to promote the cause of IP. Internally, I'll be seeking opportunities to partner with colleagues from the UK Trade & Investment, UK Science & Innovation Network, and UK India Business Council to deliver workshops and conferences. Externally, I'm looking forward to working with like-minded organisations and associations to increase awareness about IP issues.
I'll be managing an IP attaché fund, which will be used to implement IP related projects in India. The goals of these projects will include improving the IP environment in India, generating sustainable outcomes, and providing benefit to UK business. Noteworthy deliverables from past projects include copyright enforcement toolkit and study of the socio-economic impact of piracy on the publishing sector.
Keeping in touch
If you have any questions on navigating the IP issues in India, please feel free to either email or call me at +91 22 6650 2202. Of course, if you plan to visit India in the near future and would like to meet me, please drop me a line.
To keep in touch, sign up to email updates from this blog, or follow us on Twitter.