It is Glastonbury Festival time again kids. We all have our favourite bands and artists. But are we buying into the band, the music or the brand?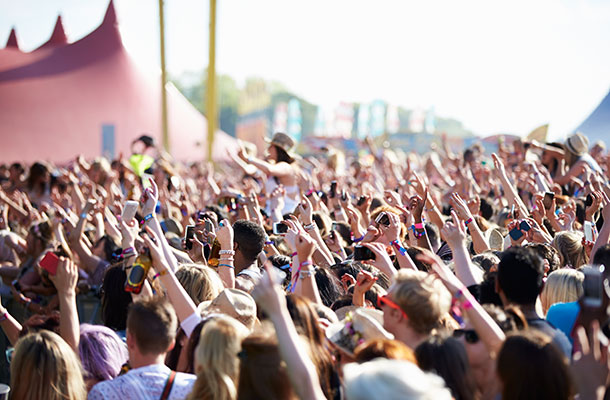 I was recently asked to sit on a panel for Urban Development, a music development organisation based in Stratford in London, combining business acumen with an understanding of youth culture.
The evening event was aimed at nurturing and supporting young artists and emerging professionals to prepare for sustainable careers in the music industry. Surprisingly, although the panel consisted of a music producer, a creative strategist, a DJ and a photographer, many of the questions related to IP. Especially protection of copyright for the music and trade marks for the brand.
One question which I found very interesting was:
How do you protect your name, either as an individual or as a band?
The answer is quite straightforward - by registering the name as a trade mark.
More than music
Most artists and bands are now aware that it's not only the music that sells, but there is a marketing opportunity to sell linked merchandise, from t-shirts to calendars and much more. And most now take steps to register their trade marks.
Recent applications have included Sam Smith, Ed Sheeran and of course, One Direction. You may have also read that it's not only the names that artists are trying to protect but phrases or slogans, Taylor Swift attempting to register "this sick beat" and "we never go out of style", for example.
This got me thinking about what we actually like about a band. Is it the music, the artist or the members of the band? Take a band like the Sugar Babes, the current line up has none of the original members. Yet they are still the Sugar Babes, and still produce and sell music.
Changes
So are consumers buying the music for the music, the band or the brand? Can the members change and are they still the same group? Another example was the Beatles and when Willie Campbell replaced Paul McCartney (of course I am joking).
But it tends to happen quite often these days. Take That are now a trio, Westlife became a quartet and there are some bands still touring with just one original member.
What artists and bands must be careful of is ownership of the trade marks. From Bucks Fizz to the Drifters, you will find that there have been numerous disputes over band names and who owns the rights to tour or use the name. So make sure this is decided before the band becomes a success.
Is that name free?
Another tip, if you are just starting out on your journey to musical fame is to make sure that the name you have chosen is free to use. You may remember Liberty having to change their name to Liberty X and One Direction having difficulty using their name in the U.S.
So be inventive when you come up with your name, search to see that it is free to use and register it if you can.
Look at the best band names of all time and how they were created. Thin Lizzy named themselves after Tin Lizzie, a robot in the U.K. comic book The Dandy.  While Iron Maiden took inspiration from a seven-foot-tall metal sarcophagus with spikes inside.
[Featured photo of Glastonbury Festival (2010) by Neal Whitehouse Piper on Flickr. Used under Creative Commons]
To keep in touch, sign up to email updates from this blog, or follow us on Twitter.