In 2014 China's iOS app downloads surged with a 30% increase. This rapid growth has pushed China to the top spot for App downloads worldwide.
Asia is leading a mobile revolution. It is replacing older, less transportable technologies with a 'mobile first' tech culture.
Many new users are skipping desktop computing entirely. In China alone it is estimated that there are more than 700 million active smartphones. There is still potential for further growth as lower cost alternatives increasingly cater for the lower end of the market.
This makes China an attractive market for existing and potential app developers. Content creators are flocking to take advantage.
But the Chinese App market still has its challenges and success in the market is by no means easy. Alongside the usual hurdles of development, marketing and distribution, potential developers should be mindful of protecting their brand and products when entering the Chinese market. This is not a particularly challenging, or even costly process. But failure to get adequate protection can result in loss of market share, damage to brand reputation and even exclusion of products from the Chinese market. At the China IPR SME Helpdesk we advocate a 'know before you go' approach. We preach awareness of potential issues and timely protection of core IP ideally before breaking into China.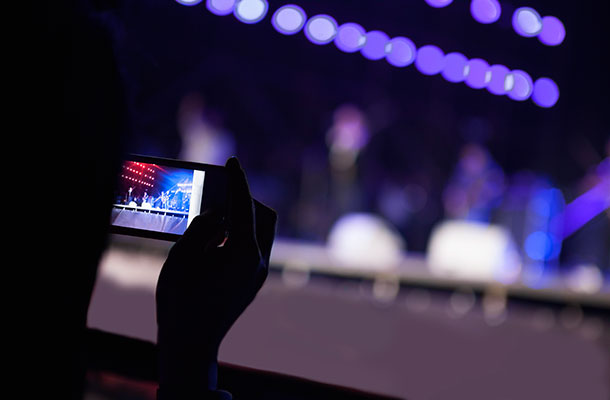 Brand protection
First on any company's list of priorities before entering the Chinese market should be protection of their core brand and market reputation.  Companies achieve this through registration of the company name and/or logo. They should also register other distinguishing visual marks associated with the brand and products as trade marks.
China operates a 'first to file' system which makes early application essential. Ideally, this is done before entering the Chinese market. This will stop potential issues of trade mark hijacking by domestic companies. They seek to take advantage of the target brand's reputation or make a profit selling the mark back to the EU SME that has the registered trademark for the EU at a profit.
You can register trade marks in China through the China Trade Mark Office (CTMO) with the aid of a local trade mark agent. Or you can apply for an international registration under the Madrid protocol.
For more information on registering and protecting your trademarks, take a look at our Guide to Trade Mark Protection in China.
Copyright: software and content protection
For rapidly developing software applications Chinese copyright law offers a quick and easy method of procuring IPR protection at key stages of development. This also covers any images or written material associated with the app.
Most types of creative works protectable by copyright in Europe are also protectable in China. As in Europe, they are theoretically protected as soon as they are created. But Chinese courts and administrative bodies will require notarised evidence of ownership for any infringement proceedings. It is usually advisable to register copyright for important works.
Software is also expressly protected by Chinese copyright law and is relatively simple to register with the Copyright Protection Center of China (CPCC). You can find out more here: Copyright Protection in China.
Due diligence
When developing apps for release in China it is also important to ensure that the material you have used does not infringe on others rights. IP law (except for copyright law) is territorial and protection in the EU and elsewhere will not extend to China's jurisdiction. As such you must check that material used has not been registered domestically by other developers.
App store dispute resolution
The first line of defence when dealing with infringing material or apps is to contact the app store on which the infringing products are listed. Apple has an 80% market share of app downloads in China and offers an online content dispute resolution service.
Other stores run similar services, but many app stores servicing the Android platform in China are Chinese language only. It is often best to engage local legal representation when requesting removal of infringing content.
Civil and administrative enforcement actions
China offers two main options for enforcement of IP rights: administrative actions with local administrative bodies and civil litigation through the courts.
Administrative actions relevant to apps are implemented by local Intellectual Property Offices, local Copyright Bureaus and the Administrations for Industry and Commerce (AICs). These bodies have the power to force infringing parties to stop infringement activity and also to levy fines in the case of trade mark and copyright infringement. Administrative action is a fast and cost-effective method for removing infringing items from the market and to gather evidence. Administrative bodies often lack the expertise to deal with complex patent claims and are also unable to award any financial compensation or account of profits to the claimant.
Civil litigation is becoming an increasingly user-friendly enforcement procedure in China. Dedicated IP courts have been introduced in Beijing, Shanghai and Guangzhou. Civil actions are more expensive than administrative action, but a favourable judgement will mean claimants can seek financial compensation for losses incurred by the infringement, and/or accounts of profits from the infringer. For more information on enforcing your rights in China take a look at the Helpdesk's guide on Enforcement of Intellectual Property Rights in China.
To keep in touch, sign up to email updates from this blog, or follow us on Twitter.