Vehicle crime has come a long way since the first highwaymen hijacked coaches on the turnpike roads surrounding 17th century London.
At the time, the new form of robbery appeared rather glamorous, as William Powell Frith's painting of Claude Duval, the French highwayman, suggests.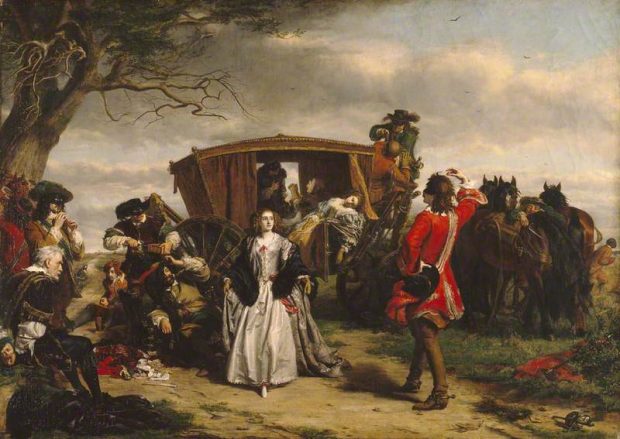 The masked bandit stands centre-stage dressed in flamboyant robes, with a haircut any '70s rock guitarist would have been proud of. Being robbed by Claude Duval must have been (almost) worth paying for.
Today, the cutting-edge of crime is to be found inside the vehicle. A more pervasive piracy is at play, transforming masterpieces into fakes. As one manufacturer says: 'Make sure your Mercedes stays a Mercedes'.
Counterfeit car parts
Automobile manufacturers, spare-part makers, vehicle designers, engineers and sales and maintenance teams, are all affected by the same problem. Cheap, counterfeit vehicle parts appeal to consumers, but they risk lives, compromise performance, damage the environment and put the long-term future of the motor industry at risk.
According to BMW, the most commonly counterfeited car parts are also some of the most important: filters, brake disks and linings, lights and headlights, bodywork panels, wheel rims and spark plugs are the most frequently faked. A recent report from the European Union Intellectual Property Office (EUIPO) adds batteries and tyres to the list.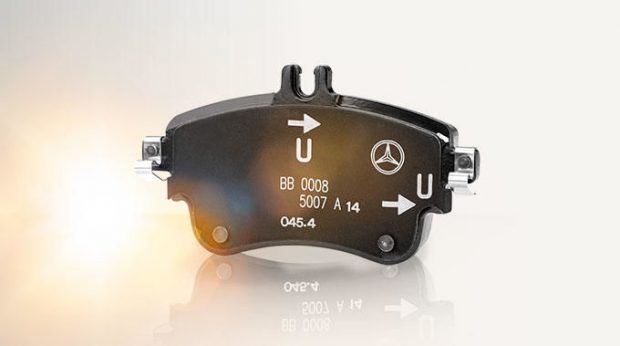 The volume of illegal trade
An estimated 90% of counterfeit crime is unreported. Online, it has been suggested that as many as 1 in 6 purchases are of fake goods. According to a recent EU survey, 10% of consumers are deceived into buying counterfeits, whilst 7% of consumers intentionally seek them out. A recent report by the OECD also said:
Imports of counterfeit goods to the UK accounted for as much as £9.3 billion in 2013. This represents 4% of imports, well above the 2.5% average share of fake goods in world imports.
This revenue not only fails to reach its rightful owners (legitimate IP owning businesses), it isn't taxed and doesn't benefit wider society. Worse still, it enters international criminal networks operating illegal and exploitive businesses and threatens consumer safety.
Awareness
The slogan 'Make sure your Mercedes stays a Mercedes' neatly sums up how a car's integrity can be compromised - knowingly or unknowingly - by its owner during its lifetime. Manufacturer and customer must partner-up to clamp down on motor crime.
Here are some things you can do to reduce the risk of unwittingly getting involved in global, organised counterfeit crime:
There's no such thing as a free lunch: if a spare part is too cheap, it may be a fake. If in doubt, research the vendor and the product. Improved product verification means that spare parts are now uniquely identified
Prove the provenance: Manufacturers Against Product Piracy (MAPP) ensure that all spare parts using this system have a unique bar code. Scanning a product and checking the MAPP-code in oneIDentity+'s database allows a clear validation of the correctness of the code. In conjunction with optical security features such as holograms or digital fingerprints, you can verify the part you want
Original Equipment: vehicle manufacturers and legitimate, regulated and safe spare parts producers, provide original or approved spares. If in doubt, check with a reputable independent garage, authorised manufacturer dealership or parts distributor
 Too good to be true: vehicle design improves incrementally. This means that adjustments to components are regularly made, even if the model isn't formally updated. Counterfeits are more likely to be 'one size fits all'
Don't repair - update: manufacturers increasingly use smart technology to support and talk to their vehicles. Product recalls and approved servicing mean that it's no longer possible to see a car purchase simply in terms of goods – it's a service too. Staying in this protected, branded environment helps to guarantee authenticity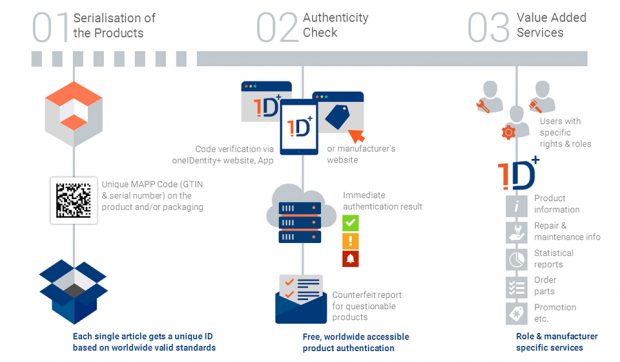 MAPP codes – the technical solution
Dr. Daniel Dünnebacke of vehicle authenticity specialists oneIDentity+, explains that the computerisation of vehicles makes the need for authentic, traceable parts even greater.
With the increasing networking of entire vehicles or individual components, the originality of the involved sender/receiver is of elementary importance. In addition to 'classic' mechanical defects, there is the risk of faulty sensor technology and IT. Trust in the supply chain, and thus in the dealer and workshop, is vital.

The members of the Manufacturers Against Product Piracy (MAPP) initiative, well-known, trusted suppliers such as Bosch, Continental or Schaeffler, offer easily verifiable MAPP codes on their products and/or packaging. A real aid against counterfeiting.
To keep in touch, sign up to email updates from this blog, or follow us on Twitter.