When you see a poppy, what do you think of and what does it mean to you?
To some it's a flower, for others it's a symbol of hope, freedom, sorrow and war.  For me it represents pride, unity and support for our armed forces who protect us, and for their families who support them.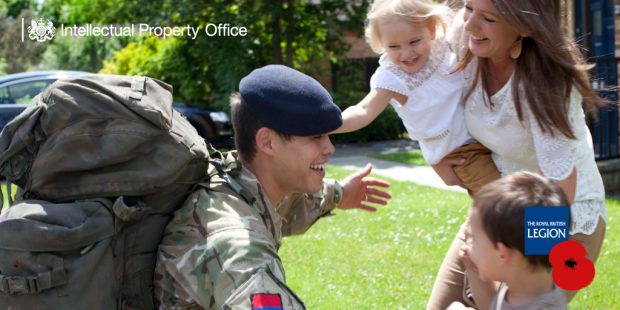 I speak from experience, being a Veteran of the Royal Navy.  I come from a long line of service personnel. My great-grand father was at the battle of the Somme, two of my uncles served in the Royal Navy during the Falklands conflict, and my husband and I were both serving during the Gulf and Iraq wars. My eldest son also recently joined the Fleet Air Arm (which was a very proud moment) so it's fair to say that the poppy campaign is one that is close to my heart.
Unfortunately, not everyone respects the poppy as I do. For the criminals and counterfeiters, they see the poppy in a far more sinister light; a way to make money from the public.
After my career in the Royal Navy, I joined Trading Standards where I experienced first-hand the different types of criminality, including counterfeiting. However, nothing prepared me for the lengths the criminal network will go to make money from intellectual property.
In 2018, a large quantity of fake poppy merchandise valued at £150k was seized at UK ports by Border Force officers. On further investigation it was identified that around 6000 items were being sold across online platforms to UK consumers. Unfortunately, this is still the case with a variety of poppy products available across a range of platforms.
These items are being sold under the guise that they are supporting the poppy campaign from the Royal British Legion. And many members of the public may have already unknowingly parted with their money believing they are helping the charity.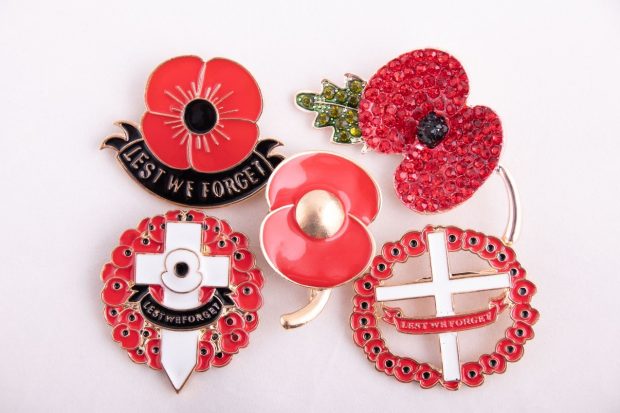 Of course, we are not talking about the traditional paper poppies which are sold across the country by committed volunteers (normally ex-service men and women). We are talking about the pin brooches and associated merchandise that have become popular over the last few years, made famous by celebrities on well-known TV programmes. The Royal British legion saw an opportunity to raise more funds by producing a wide range of poppy products but unfortunately, so have the criminals.
Even now during the Covid-19 pandemic, at a time when many of us have turned to online shopping, criminals have seized the opportunity to continue to exploit this well-known charity. For example, by producing items designed to help protect us, such as face masks.  The Royal British Legion and The Intellectual Property Office (IPO) are urging consumers to be extra vigilant when purchasing poppy products online and to buy from recognised outlets.
To help avoid the counterfeits, The IPO have produced some top tips including what to look out for when buying your poppy and where to report fake merchandise.
Clearly, the criminal network will stoop to any level to exploit the public and capitalise on a well-respected charity. They are not only conning the public but also depriving a charity of much needed funding - one that brings old and new comrades together with their families and provides support. It also recognises and remembers those comrades who have fought for our freedom and security both in wartime and peacetime. This is more important now than ever, as people of all ages from the Armed Forces Community are facing new hardships as a result of Covid-19.
Make sure #everypoppycounts this year and buy your poppy products from reputable sources.
For more information on how to avoid buying fakes, visit our website or follow us on twitter for up to date information @ipcrimegroup.