I was watching an episode of Only Fools and Horses on Sunday evening. Del Boy always believes they have a business idea certain to make them a fortune. Of course, we all know that isn't the case.
It got me thinking how important it is to ensure our own start-up ideas are well grounded if we hope to make them succeed. How can we be confident that customers will want what we are going to sell, or that such a venture doesn't already exist? It never ceases to amaze me how many budding entrepreneurs spend so much time 'developing' their solution before doing some critical research.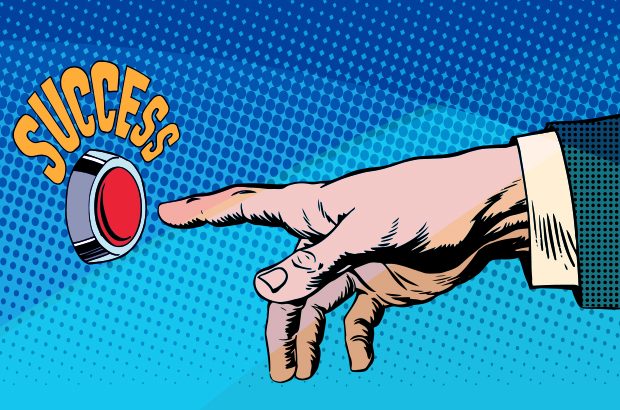 Back in the years before search engines, doing market research could be expensive.  Commissioning agencies to: create research questionnaires, recruit survey participants, analyse for statistical significance, run control studies, remove survey bias etc. But now we can get easy access to massive sources of information ourselves.
On the simplest level, we could follow the thought process of a customer searching to find a solution to their problem. But, to go further, did you know that among the best information databases are patent and trade mark databases?
Patent searching
The 90 million patent documents in the global database include applications as well as those granted. That should be comprehensive enough to give confidence that if anyone else has already thought about the idea, it is probably going to be recorded. Results from a search engine may not anticipate the emergence of a disruptive technology and patents are less subject to marketing hype thus allowing you to understand the technical reality at the centre of an innovation. Finding who else has relevant expertise is useful not only in identifying potential competitors, but for also uncovering someone you could potentially collaborate with.
Brand searching
In the case of trade marks, any business that takes its brand seriously will have sought to prevent others 'passing off' or benefiting from all their investment in credibility and building reputation by protecting with a registered trade mark. A search here can help find who is active in the market (including foreign based competitors anticipating market entry). It can also help prevent you from infringing someone else's brand. Having to re-launch under a new name both costs money and will set you back in time.
Help available
So as part of the reality check for your new venture, make sure that there is value in your sales proposition. Follow some simple instructions to do your own patent or trade mark search. Or if you need something more in depth, find your nearest Patent Library or Business and Intellectual Property Centre where they can help you with the search.
You can also find the IPO's Business Outreach Team at the The Business Show 2018, Excel London - 14 and 15 November.
To keep in touch, sign up to email updates from this blog, or follow us on Twitter.