Thousands of years ago, potters made their marks, drew them, or cut them onto their products, and took them to market on the backs of donkeys.
The sign on the outside told you where your pot came from and who made it. This is how trade marks began. Business was slow.
M-Sport
Today, things are more complicated. Often, the innovative intellectual property is found within. Perhaps nobody knows more about this phenomenon than engineers, mechanics and technicians.
M-Sport's founder and Managing Director, Malcolm Wilson, knows something else too. To succeed in a truly global business, you must look beyond the bonnet – into the worlds of IP licensing, branding and global partnerships.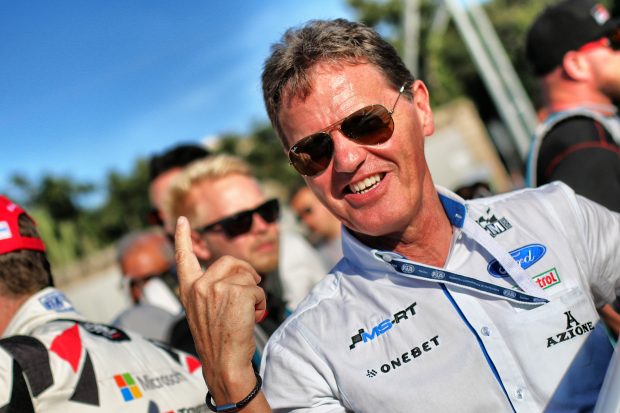 Malcolm is the lynch-pin linking driving expertise, technical awareness and a trusted relationship with a long-term partner – Ford. He has created an astonishing company whose ethos is rapid innovation and even rapider driving. He has transformed his own independent motorsport team into a global centre of engineering excellence.
Boy racer
Although he didn't know it at the time, Wilson began work on the M-Sport project when he was 10 years old in 1966. He'd just been taken out for a drive in a souped-up Ford Cortina by a local rally driver. The experience gave the young Wilson an unexpected vision - he would become one too. Soon, the quiet roads of Cumbria were echoing to the sound of Wilson's Ford Anglia careering around the bends.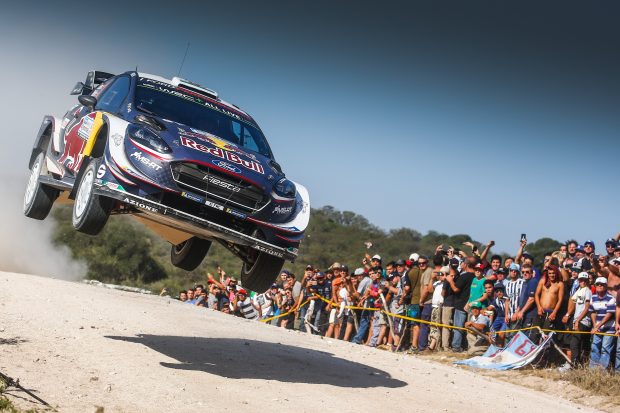 After turning professional, Wilson created his life's work in 1979. Malcolm Wilson Motorsport was a rally team with hidden ambitions. Wilson didn't just want to win races, he wanted to design monsters.
Today, when he looks back at rallying's legendary Group B series, which emerged during the early '80s, an oddly wistful look floods his otherwise steely gaze. For Malcolm, once mastered, these untamed steeds were poetry in motion. The dangers associated with driving an Audi Quattro twice as powerful as any modern race car, with half the break power and suspension, don't seem to concern him.
Teamwork
Wilson's love of speed and will to win wasn't limited to the cockpits of cars. In 1996, his 18-strong team of engineers and mechanics scored their most significant victory. M-Sport - ferociously independent, based in Cockermouth in Cumbria - teamed up with global giant Ford. The investment transformed the fortunes of M-Sport and Cumbria.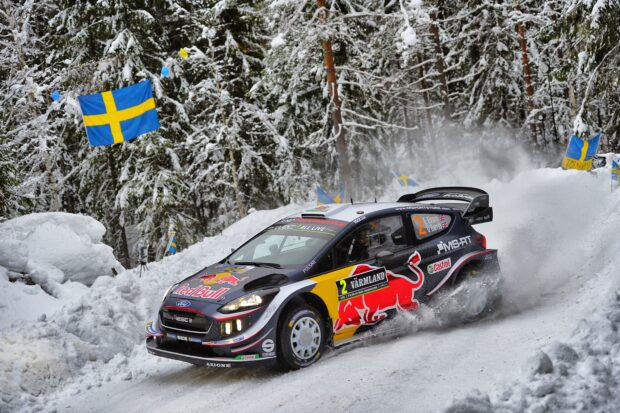 Today, M-Sport employs 248 people at its base at Dovenby Hall, Cockermouth and a further 38 at its new European centre in Krakow, Poland.
Success
The success of M-Sport can be attributed to any number of individual performances: a great team of drivers, spearheaded at this year's Wales Rally GB by Elfyn Evans (defending event winner), Daniel Barritt, Sebastien Ogier, Julien Ingrassia, Teemu Suninen and Mikko Markkula; innovative engineers who design cars that push the limits of technology, and technicians who deliver perfect support, on time, anywhere in the world.
Vision
From his base in Cumbria, Wilson has retained his independence whilst teaming up with the world's biggest players, like Ford and, more recently, Bentley. He has created a business that fuses excellence with emotion, that feeds jobs and contracts into the local economy and, through its graduate and apprentice programmes, develops fresh talent.
Malcolm left school at 15 and still wells up at the sound of his old favourite, the Ford Escort Mark II. His genius lies in his ability to get the best out of people, systems, engineering and IP. He understands the relationship between a world-beating local business and world-reaching global brands. IP is the glue that holds this competitive system together and the speed of innovation means that a raft of complementary, creative approaches is necessary.
2018 Wales Rally GB 4-5 October
This year's Wales Rally GB is the penultimate stage of the World Rally Championship. Victory, on the hills and hairpins of Wales isn't assured, but local boy and previous race winner Elfyn Evans has one advantage his boss knows all about. Like Wilson himself, he learned how to race in what the rest of us call a beauty spot.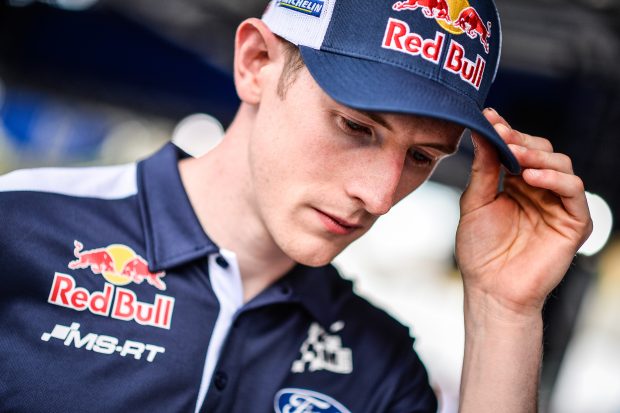 Cumbria and Cambria share the same culture. Welsh words can still be heard in the dialects around Cockermouth. Perhaps Evans and Wilson are another perfect match: both devoted to their remote and beautiful homes; both determined to put them on the world stage.
To keep in touch, sign up to email updates from this blog, or follow us on Twitter.