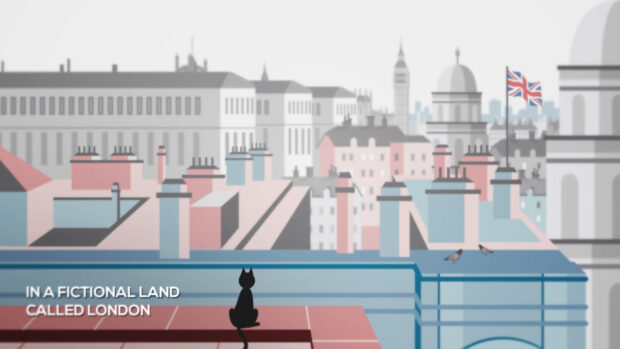 Teachers and students are often inspired by modern and historical content, adapting and borrowing from it to bring their learning to life. However, understanding copyright can feel overwhelming and a barrier to accessing these rich resources.
The Game is On! was developed to enable the use of copyright in helping us learn and innovate, develop and engage with others.
The Game is On!
The Game is On! is an innovative educational resource that puts copyright and creativity under the magnifying glass of the great detective – Sherlock Holmes. It is a resource that focuses on positive messaging. It provides an opportunity to explore, discuss and debate the relationship between copyright law, creativity and the lawful limits of reusing other people's work.
The resource consists of six animated films accompanied by a series of case files – educational materials offering points of discussion around copyright issues. Each case file comes with a set of teaching notes as well as an introductory guide to copyright law. It offers teaching and learning opportunities across a range of subject areas as well as core thinking skills. The curriculum link document details the four relevant curricula for England, Northern Ireland, Scotland and Wales.
Why Sherlock?
That's a question we get asked a lot. Why use Sherlock Holmes as the focal point for a new copyright education initiative aimed at students aged 11-18? Would teenagers today really be interested in a character who first appeared in print more than 130 years ago?
Sherlock Holmes is Sir Arthur Conan Doyle's greatest creation; but he is not just Doyle's creation. For one thing, Sherlock is a world record breaker. Sherlock holds the Guinness World Record for the most portrayed literary human character on TV and film (for non-human characters, the award goes to Dracula). He has remained at the forefront of popular culture for more than a century. This is because of the countless other creators who have produced new editions, adaptations and imitations of Doyle's canon – both authorised and unauthorised. And that continues to this day, in new TV shows and films, in adverts, through fan fiction and more. Sherlock is a creative and cultural phenomenon. That's why he was perfect for The Game is On! – the archetypal detective, ready and willing to help you explore the mysteries of copyright.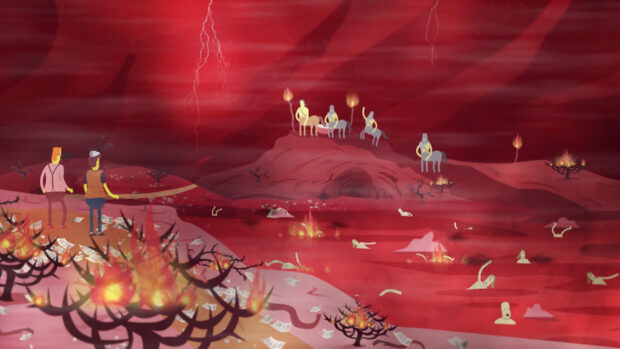 A resource for teachers and students
The resource allows teachers and students to understand copyright law and to explore how copyright relates to a wide range of cultural, social and moral issues. It demonstrates, in a practical way, how copyright enables creative possibilities. The films speak to the positive, expressive power of copyright by demonstrating the creative possibilities that flow from the lawful reuse of other people's work. For example, across all six films, in just over 20 minutes, we have copied, borrowed from and been influenced by other people's ideas and works more than 500 times (or, on average, approximately twice every five seconds). And we did so lawfully. You can explore our creative process through the richly illustrated set of annotations that accompany each film.
That's not all. With 'Create it Yourself: The Game is Still On!', teachers and students can also explore and indulge their creative and imaginative abilities. Drawing on all six films, students can continue the story in their own words. Or, by using the vector files of our own character sheets and illustrations, they can edit our films and perhaps create their own! The possibilities are limitless.
As someone once said:
The game is afoot!
To access The Game is On! visit crackingideas.com and explore copyright and creativity with the help of the great detective!