Today marks the fourth annual British IP Day. A chance to recognise and celebrate the huge contribution that intellectual property (IP) makes to the UK, culturally and economically.
To help us mark the occasion, today we shine the spotlight on an innovative UK business – Escape Fitness.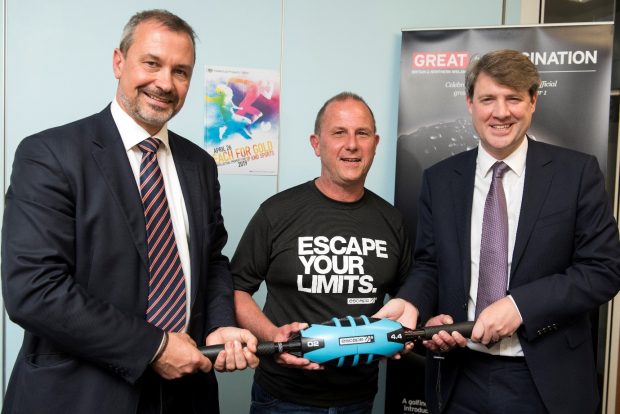 Escape began their story 20 years ago, with just a few family members working part-time from a spare bedroom. Motivated by a huge amount of passion, they've continued to propel the business forward. They attribute their success to being supported by a committed and knowledgeable team. A team who recognise the importance and benefits of understanding IP.
Escape your limits
Escape design functional fitness concepts, equipment, programming and education that engage members and bring brands to life. Their fitness equipment, innovative workouts and total functional fitness concepts increase footfall, memberships, retention and personal training revenue.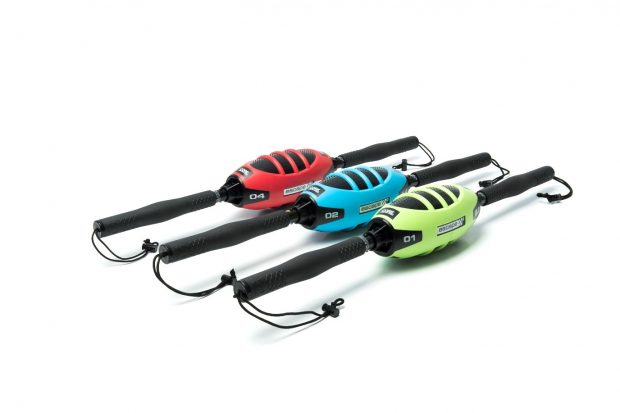 To date, Escape have helped improve over 1000 fitness clubs and key distributors in 90 countries. These included the likes of Jatomi Fitness, Mandarin Oriental Hotel Group, Hilton, Marriott, UFC Gym, David Lloyd Clubs, Sport England and many leading boutiques. They work in partnership with fitness operators to help them compete in a crowded market and avoid common industry mistakes.
Samantha Coles, Head of Communications at Escape adds:
We're leading a functional movement, a global community that's looking beyond fitness to escape its mental, physical and professional limits.

As a family business, we also do our best to do right by the world. Our factories in the UK and China meet strict ethical and environmental standards and we're the only commercial accessories provider working with factories in Asia to have Strategic Environmental Approval (SEA).
Can't escape IP
Escape have a strong IP strategy and an impressive international IP portfolio, including many granted patents, registered designs and trade marks.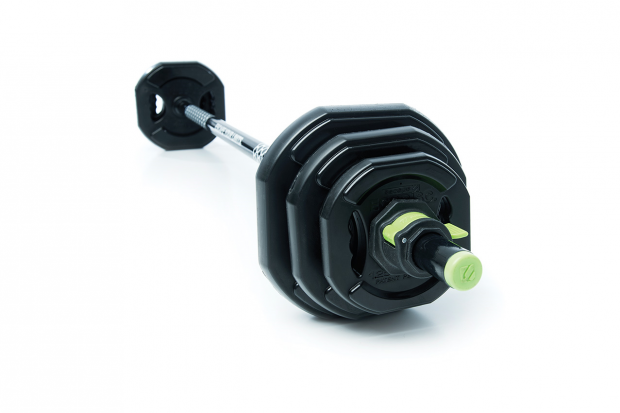 It was in the early days when the company had developed a unique dumbbell that they first sought advice on IP protection. They visited the IPO's website and approached an IP professional.
Samantha comments:
We used a patent attorney and provided comprehensive design and engineering information, drawings etc.
A patent protects a new invention and lets you take legal action against anyone who makes, uses, sells or imports your invention without your permission. Getting a patent does not guarantee business success. A patent application should be part of a business plan and how you are going to use the patent and what you will gain should be considered.
Like Escape Fitness, we strongly advise you to seek legal advice before applying. A patent specification is a legal document and requires specialist skills to draft properly. Your chances of obtaining a useful patent are much greater if you use an IP professional. Great job Escape!
Mark Lock, Head of R&D & IP adds:
Protecting our IP has reinforced the brand and provides evidence of our continual innovation.

We also use Patent Box so the Corporation Tax benefits have enabled us to reinvest in R&D and ongoing product development.
Escaping the infringers
It's the underlying passion in the business that means Escape take safeguarding their assets very seriously.
Mark explains:
It's our 'life blood' and our employees and clients alike rely on us to enhance their quality of life. We are passionate about what we do and are proud that we play a major part in the world's health and wellbeing.

We see copies of our products all the time and it upsets and frustrates us. However, we can also consider it a positive sign because when they stop copying you, it means that you have lost your ability to stand out from the crowd – you're no longer a design and brand leader in your market.

We continually challenge potential infringements and are getting better and better at being effective, either stopping at source or via the resellers.
What's next?
Since launching, Escape have been on an incredible journey. From no brand, little experience and funding, to a market leader. But what does the future hold?
Mark explains:
We are continually growing and developing new products and innovations. It's in our DNA, so we won't stop now! We've recently moved into the digital world and we plan to continue being creative in digital fitness.

We'll also give back to the industry – sharing industry insight and knowledge as much as we can, for example through our podcasts with industry influencers and entrepreneurs.

Escape's top IP tips
When asked what IP advice they would give to other businesses, they said:
Introduce an IP strategy and get all shareholders and directors to sign up to it. Do it for the right reasons and be selective, not just for the sake of it. The more novel, innovative, unique and eye catching the better. If there is nothing in the market remotely like the new product, service, trade mark or otherwise, then it should be easier to challenge any counterfeiters.

IP does not automatically mean additional margins or higher price, but it does give additional USP and can create huge opportunities in the market.
Mark finishes:
The impossible is often the untried.
We wish Escape Fitness the best of luck on their journey and want to say a big thank you for sharing their story with us.
To follow in the footsteps of Escape and learn more about IP, take the IPO's IP Equip learning tool today.