On the first day of Christmas my true love gave to me, a patent full of IP… (sorry).
Over the years, festive magic has rubbed off on inventors all over the world. Many of these inventors decided to protect their creations and their intellectual property (IP) by applying for a patent. This year, I have ventured into the worldwide patent archives to take a closer look at a few UK and US inventions. So grab a mince pie, pop some Baileys in your coffee and join me as we explore some of the finest Christmas patents around.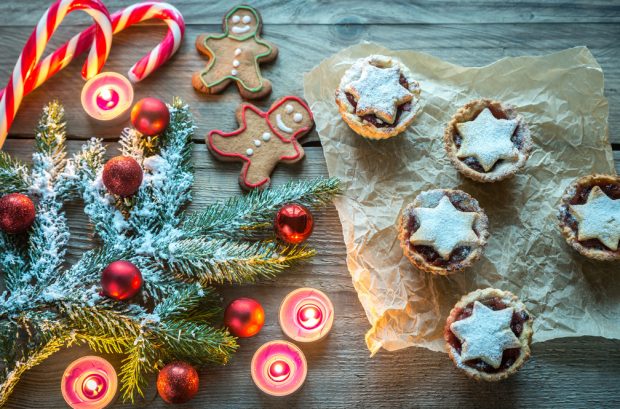 1. Snowman making apparatus – GB2548430A (2017)
Our first patent is one that will make you the envy of the street. This inventor has created an ingenious mould that helps you build the perfect snowman! Now all we need is some snow…
2. Brussel Sprout Stripper - GB2071999A (1981)
This next invention makes removing sprouts from their stalks really easy – just what you need when you have lots of hungry mouths to feed. But remember, if you have to cook anything with bacon and chestnuts to make it taste good, you probably don't like it.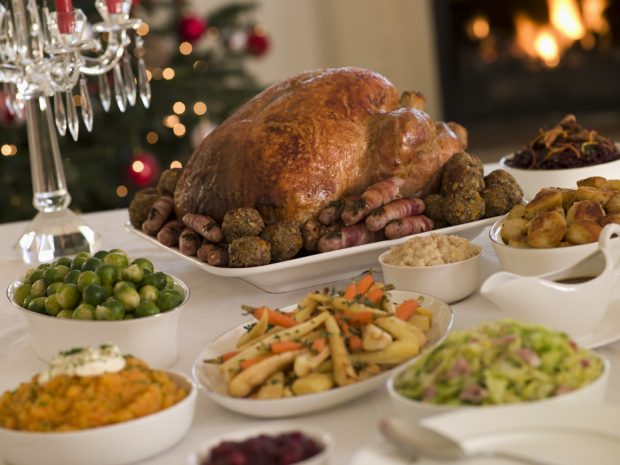 A patent protects how something works. The best inventions solve everyday problems and make our lives better – like the sprout stripper. If you have an idea, you will need to develop how your invention is going to work and what it is made of. If it is a new invention, then you may be able to protect it with a patent. Before we get back to the festivities, why not check out our IP Basics video to learn more.
3. Three-way cracker – GB2465026 (2010)
Have you ever been in that tricky situation where so many people want to pull a cracker with you that you can't possibly choose just one? No, me either. But if the problem ever arises, this three-way cracker will help make the choice so much easier!
4. Rotatable and shape-changing Christmas tree – GB2431343A (2007)
Up next we have a rotatable and shape-changing Christmas tree. The tree trunk is made up of several pipes that allow the tree and all its branches to rotate and change shape. Now your family can appreciate your decorating skills from every angle.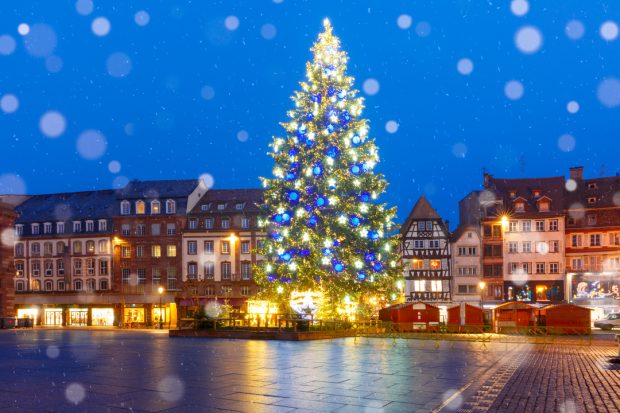 You should seek advice from a patent attorney to improve your chances of obtaining a useful patent. Having a patent doesn't necessarily mean that your idea is commercially viable, but attorneys can advise you on how to use the IP systems to your advantage. And remember, if you have an idea, don't tell anyone until your IP has been protected! The inventors on this list kept their ideas secret until their patents had been approved.
5. Christmas tree fire extinguisher – US2007199722 (2007)
Next we have a fire extinguisher designed to prevent Christmas tree fires. This potentially lifesaving device runs through the tree, with a star ornament at the top that conceals a smoke and heat sensor. Should the tree catch on fire, the sensor will trigger the release of fire retardant throughout the tree – amazing!
6. Edible gift wrap for pets – US2013149418A1 (2013)
Finally, this last patent is for anyone with a furry family member. This inventor has created a completely edible present for pets! Everything from the paper, box, decorative bows and stickers, and even the present itself is edible, with varying textures and flavours. Is there one for humans too?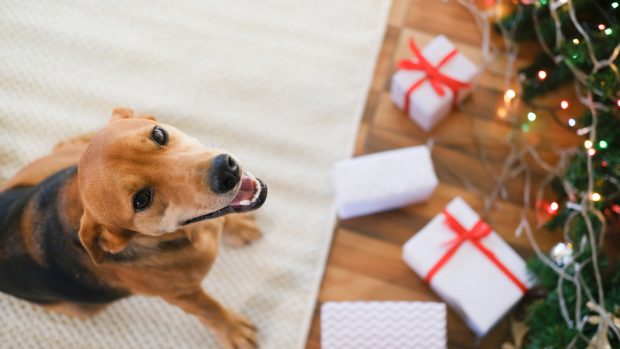 These Christmas patents have brought a smile to my face and I hope they have done the same for you! I wish you all a very 'Merry Christmas' from everyone at the IPO.