We ask our customers to provide us with feedback so we can improve our services. But you may feel that once you've provided us with your feedback, you often don't find out what we did or how we used it to help us make improvements.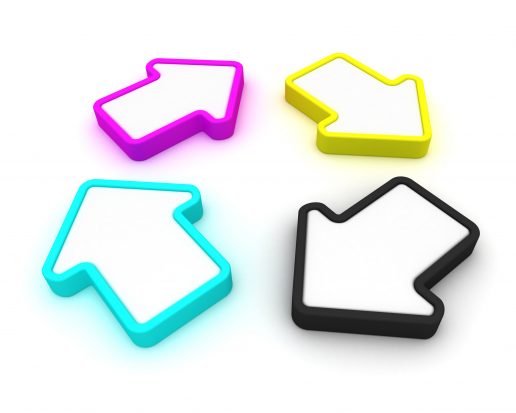 We want to give you an insight into how we 'close the loop' on your feedback to show you why providing us with feedback is so important.
Why provide feedback?
Once you've interacted with the IPO, whether it be applying for a design, calling our information centre or searching for similar trade marks, you'll be asked to take part in a survey, as shown below.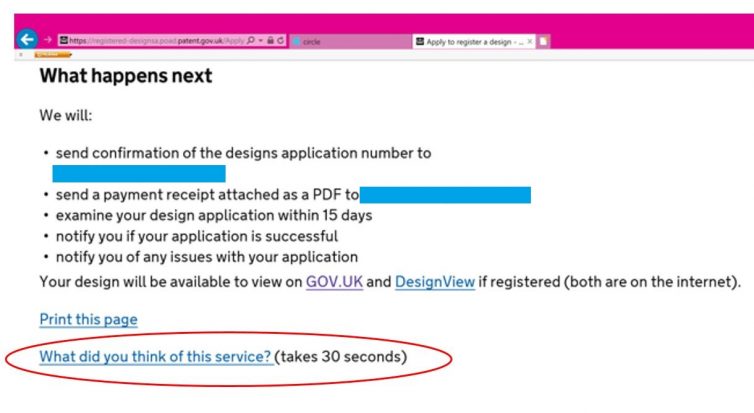 You will then be asked a few questions about your experience of using the service. This is so important to us because if you don't tell us about an issue or a problem, we may not be aware of it. Without hearing about your experiences it's unlikely to ever change or improve.
We also ask our customers to engage with us via our customer satisfaction survey, which we send to customers every 3-4 months. This is a perfect opportunity for you to tell us what has worked well and where we could improve to continue to provide you with excellent IP services.
What we do with your feedback
Every piece of feedback we receive at the IPO is recorded, analysed by a member of staff and prioritised. The more information we have about a service or aspect of a service, the higher priority we are able to assign to it. This can result in improvements being made more quickly. That's not to say we need hundreds of pieces of feedback in order for a change to happen; one piece of feedback could be all we need to make changes, but the more customers provide feedback, the more evidence it gives us to prioritise making this change over others.
With this in mind, we would like to show you a video of how we've listened to your feedback for patents, trade marks and designs, and made changes based on your feedback. This is the first video in the 'closing the loop' series and further videos will follow approximately every three months.
To watch our 'Closing the Loop' video, please click here.