We receive many customer queries on patents, trade marks, copyright and designs, but we find less is known about trade secrets. We asked Andrew Beale OBE of IP Wales, an award-winning SME business support initiative, to explain what a trade secret is, how it applies to businesses and how it can be protected.
What is a trade secret?
The introduction into UK law of the Trade Secrets (Enforcement etc.) Regulations 2018 [TSR] has proved a useful reminder to all firms, whatever their size, that trade secrets can be a valuable business asset.
A trade secret can be any information held by a business which is secret. It may have some commercial value because it is secret, and the business has taken 'reasonable steps under the circumstances' to keep it a secret.
Examples would include things like customer lists, internal business information such as pay and pricing structures, and technical information and know-how. So in essence, every business is likely to have trade secret data.
What constitutes 'reasonable steps'?
The IP Wales Paper 'The importance of keeping your company's trade secrets, secret' identifies three steps a business might take in order to meet this legal threshold :
Identify, label and legally preserve your trade secrets
Educate and train your staff about trade secrets
Risk manage your cybersecurity
How does my business legally preserve a trade secret?
Non-Disclosure Agreements have had a bad press of late in the UK media but they are a vital tool in preserving the confidentiality of trade secrets. However, our research shows they should only be thought of as a starting point. Measures that go beyond normal business practices may be required and certainly no mere reliance upon luck.
Educating and training staff about trade secrets
An analysis of U.S. trade secrets cases (federal and state) has revealed that in over 90% of cases, the defendant was either an employee, former employee or otherwise a business partner. One of the primary ways of revealing trade secrets to a competitor is through employee misconduct, be it intentionally, unintentionally or negligently misappropriated information.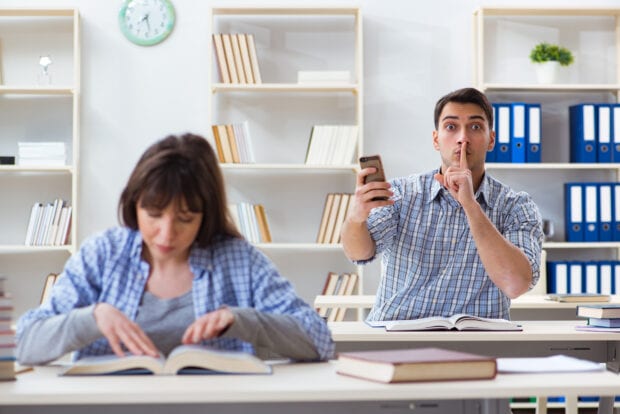 To combat this, the business should limit employee access on a need-to-know basis, restrict ex-employee access and introduce a comprehensive system of employee training.
That is why IP Wales has been working with the Protect2020 Cyber Academy, a recognised online training provider for cybersecurity, to develop a new online training programme for trade secrets.
How does my business risk manage its cybersecurity?
The online threat to trade secrets during the pandemic was never greater. Whilst the term 'reasonable steps under the circumstances' is likely to mean an SME's level of cybersecurity will not be the same as expected of a large corporation, the burden on the SME can still be onerous.
So, whilst a small tailoring shop in Chicago that simply kept its customer list in a closed filing drawer, notified its employees that the list was confidential and limited access on a need-to-know basis may have enjoyed the full protection of the law, an SME voluntarily disclosing information as part of a trade negotiation enjoyed no legal protection having failed "to take any steps to maintain secrecy."
Another American trade secret case study involving a customer list provides an exemplar of what a business might do to protect its trade secrets: offices were kept locked; the garbage was checked daily; employees had special computer access codes; hard copies of customer lists, customer cards and call books used by the sales staff were kept under lock and key; security cameras were in place; and NDA's were signed, which stated that the names of the customers could not be used or disclosed because they were the property of the business and were confidential.
So what will a UK court demand from a business in the protection of its trade secrets?
Travel firm Trailfinders was the first UK business to make use of TSR by bringing a legal action against ex-employees who had set-up in competition argued Trailfinder's information on clients' names, nationalities, interests, contact details and past bookings was already in the public domain and was therefore 'readily accessible' to them.
Trailfinders held this client information on two systems: Viewtrail was an online portal used to record booking details and Superfacts was a software system which recorded information about clients.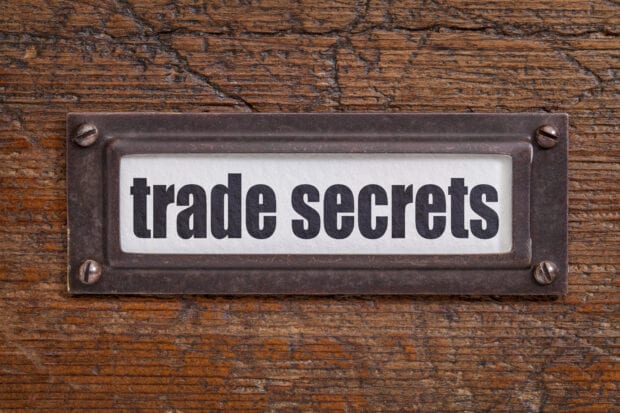 Holding the information to be a trade secret the Judge in the case found that although, "[The] protection may not have been as rigorous as it should have been [but] Trailfinders clearly took steps to ensure that the Client Information was not openly available to anyone by requiring the use of a password or, in the case of Viewtrail, limiting access to information to clients only if their name and booking reference was known".
However, some legal commentators such as this author have doubted that this 'generous' approach will continue to be offered in the future.
For this reason, IP Wales has developed a free guidance tool to help SMEs better manage their IP cybersecurity. It includes information on the various attacks SMEs are vulnerable to and how businesses can better protect themselves from such attacks, including a handy checklist.
Paul Rankin, Head of IT at Castell Howell Foods Limited:
 Having read the IP Wales SME Guide to Cybersecurity, we decided to increase our protection to Cyber Essentials Plus to reduce the risk of being infiltrated or having data breaches in line with GDPR. With an ever-increasing rise in cybercrime it makes sense to do as much as we can to prevent attacks on our company. I can honestly say that I feel much more confident in our security now and would highly recommend others to carry out this process.
The best kept trade secret in Wales?
In terms of secret recipes America might have 'Merchandise 7X', better known to world by its brand name Coca-Cola, but in Wales there is Joe's Ice Cream.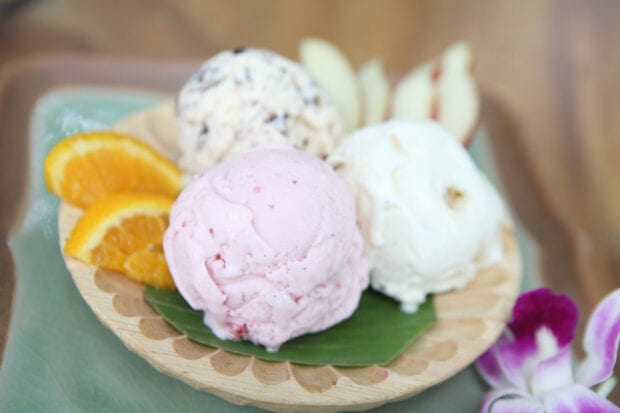 About to celebrate its first hundred years Joe's fresh vanilla gelato is still perfected to the original secret recipe of Giueseppe (Joe) Cascarini brought over from his home in Italy and handed down through family generations. Once introduced to the people of Wales they became firm fans of this "most unique tasting, luxury, Italian ice cream" with parlours opened in Swansea, Cardiff and Llanelli.
Today this multi-award winning ice cream is still made in Swansea and a 'soft scoop' frozen version (along with other flavours) available to buy in Sainsbury's, Asda, Morrisons, Co-op and since 2005 Harrods.
To find out more about trade secrets and how they are being successfully used by both small and multi-national companies, why not check out our trade secrets case studies.