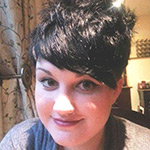 Alexandra Symonds
Alex Symonds is an Innovation Policy Advisor at the Intellectual Property Office. The team works with the higher education sector and industry to improve the awareness and understanding of intellectual property among academics and students as well as supporting industry and university collaboration.
Alex has previously blogged as part of the IP research team.
It's been a year since I began considering how to increase awareness and knowledge of Intellectual Property (IP) in Universities.
We need your help to name a new online learning tool designed to boost knowledge of IP among students and lecturers in universities.
In the words of British Prime Minister Benjamin Disraeli: The most successful man in life is the man who has the best information.