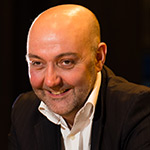 Dan Anthony
Dan Anthony worked as a trade marks examiner and seconded national expert for the UK IPO and OHIM and he writes extensively on the subject of IP.
He teachers creative writing at Cardiff Metropolitan University and is researching the relationship between intellectual property and creativity at Cardiff University.
His plays and comedy series have been broadcast radio and TV and his children's books are popular with young readers throughout the country.
Products packaging has an often overlooked function – it makes excellent reading material.
With the new football season under way, once again fans have to contend with changes to team kits.
When it comes to the development of a global brand in a cut throat market, The Great British Bake Off takes the biscuit. It bakes the biscuit.