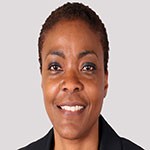 Ros Lynch
Ros Lynch joined the IPO as Copyright and IP Enforcement Director in February 2014. Ros previously worked with Richard Hooper on a report that helped launch the Copyright Hub, a central point for information about copyright in the UK.
In May 2016, the government launched its enforcement strategy, 'Protecting creativity, supporting innovation: IP enforcement 2020'.
The 2017 International Law Enforcement IP Crime Conference was held at the United Nations Headquarters, New York on 28-29 August.
Earlier this month I had the pleasure of visiting China for the second time in my role as Director of Copyright and Enforcement for the Intellectual Property Office.