When I was younger, my mum always told me 'you can never have enough friends', and she was right in more ways than one! The U.S sitcom Friends is my favourite TV show and I can't go a week without catching up with my pals: Ross, Rachel, Monica, Chandler, Joey and Phoebe.
I'm pretty sure everyone has seen Friends at some point. But just in case you've been living in a bubble, the programme follows the lives of six 20-something friends living in New York City. Written by David Crane and Marta Kauffman, the programme aired in the U.S on 22 September 1994 and ran for 10 seasons, making it one of the most successful sitcoms of all time.
The one where it all began
I was 12 when Friends came to the UK on 28 April 1995, 21 years ago today. It only seems like yesterday I was hanging up my school uniform for the weekend and getting ready for a family night in front of the TV. We only had a few channels back then so it was an exciting event!
I was hooked from the first episode when a young Rachel Green (played by Jennifer Aniston) bursts into Central Perk (the coffee shop where they all hang out) wearing a wedding dress. Very soon, it became an important part of my Friday routine and I felt lost when each series came to an end. Especially when it finished on a cliff hanger; remember when Ross said the wrong name at the altar?!
21 years on and I still love it just as much as I did back then. I still laugh at the jokes and cry at the sad bits, but I never get bored of it. And it seems I'm not the only one because Friends is still going strong today. So what's the secret behind the show's success and longevity?
The one with all the IP
In order for intellectual property (IP) to be successful, you've first got to create something that people want or need. However, inventing a wonderful new product, or in this case a great TV show, doesn't always mean instant success. You've got to manage and exploit the IP to get the most value from it, as the people behind Friends have expertly done.
Going back to the very beginning, did you know there were several names for the show before they finally settled on Friends? Insomnia Café, Friends Like Us and Across the Hall were all used before it developed into the Friends we know and love today. Once they realised they were onto a winner, Warner Bros protected the name with a registered trade mark, as well as Central Perk and Friends Café.
Although they aren't registered, there are many words and slogans that have become iconic to Friends. From Joey Tribbiani's signature pick-up line "How you doin?" to Phoebe Buffay's "Smelly cat" song. However, some of my favourite lines come from the neurotic but loveable Palaeontologist Ross Geller, "We were on a break!" and "Pivot!" to name a few!
I often find myself quoting lines from Friends in real life situations, and the fact that they are recognised by most is a testament to the programme. Friends has not only entertained us, it has influenced our culture. I remember my sister, along with all the other girls in my class, rushing out to get 'the Rachel' haircut. I was too scared to chop all my hair off, but I did have a pair of tartan trousers just like Jen's!
Today, Friends is still just as marketable as ever. In the UK alone, the programme has appeared on several channels, including Channel 4, e4 and Comedy Central UK, all of whom will have paid a licence to broadcast the show. The makers of Friends have also benefited from a ton of merchandise over the years, including DVDs, t-shirts, mugs and anything else you can stick a logo on! And who can forget the famous theme tune from the Rembrandts, "I'll be there for you." I bet you're singing along aren't you?!
The one where they said goodbye
Like all good things, Friends finally came to an end after 10 seasons. "The last one" was watched by millions of people over the world, all waiting with bated breath to see if the on/off couple Ross and Rachel would be reunited. Although everything worked out in the end, I was genuinely sad when the programme finished. After watching their lives play out for 10 years, I honestly felt like I was losing a friend. But things have moved on a lot since then. With catch-up TV and streaming sites such as Netflix, Friends is still very much alive, and I can call on them at any time.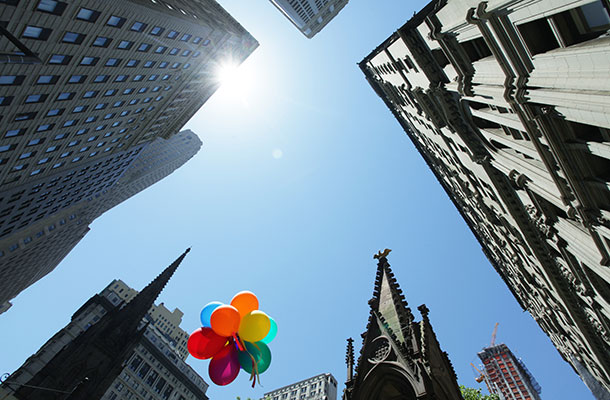 To keep in touch, sign up to email updates from this blog, or follow us on Twitter.