Following the loss of the family dog, I was ready to find a new puppy. But I was having trouble deciding on which breed.
The last time I picked a puppy (some 12 odd years ago) you either had a pedigree or a cross breed. My Lewi had a Labrador dad and Cocker Spaniel mum so to me he was cross. How things have changed with the popularity of the designer breed!
As I started my search for the newest member of our family I came across designer dogs including:
sprockers (Spaniel and a Cocker Spaniel)
puggles (Pug and a Beagle)
labradoodles (Labrador and a Poodle)
So I didn't realise but my Lewi in designer dog breed terms would have been 'Labracocker'.
This increase in designer dog breeds reminded me of my first few weeks working in the IPO. A customer phoned to tell me he had invented a new dog breed and asked could he patent it. This sounded a reasonable idea but I soon learned that certain inventions are excluded from being patented. You can't patent a new breed of dog, but you might be able to protect a new type of plant though with plant breeders rights.
The new pup
My new family member wasn't a designer breed. I chose a Cocker Spaniel (and after no one liked my choice of names) the family named him George.
I picked the quiet timid one in the litter, yeah right. I'm sure this was just a show so I would pick him. Let's just say he isn't quiet or timid any more.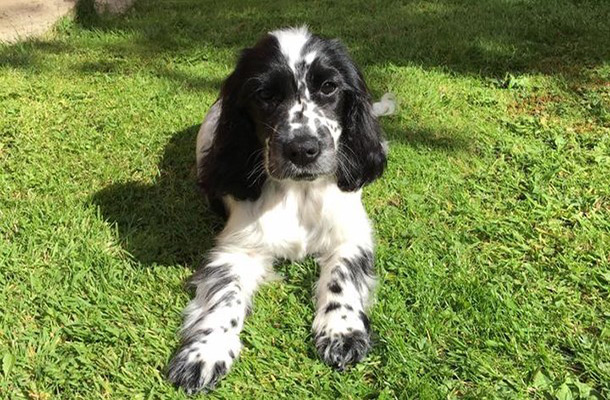 A trip to the pet store
Right, now to think of what I needed to buy at the store. A basket? A squeaky toy? What else do dogs need? It's no wonder pet owners spend around 4.6 billion on their pets a year (source: The Telegraph).
I was faced with a massive range of pet products. My favourites were a water bowl he could top up himself and goggles for when your dog sticks his head out of the car window. I have to admit I wasn't a big fan of all the outfits.
Squeak squeak
Even the squeaky toy aisle was confusing. After George had destroyed Lewi's Christmas fluffy penguin and reindeer, then a ball or three (and a real bee, ouch!)...I had to do some research.
Eventually I purchased some from a range called 'Kong'. The company has a range of built to last patented dog toys (exactly what I needed). Some of the range have patented dental ridges designed to clean teeth (handy when his razor sharp puppy teeth come out).
I bought a Goodie Bone (a chewy bone), a Safe Stix (a flexible stick) and a Wubba (an octopus like squeaky thing). He loves them and even after a few days they are still in one piece!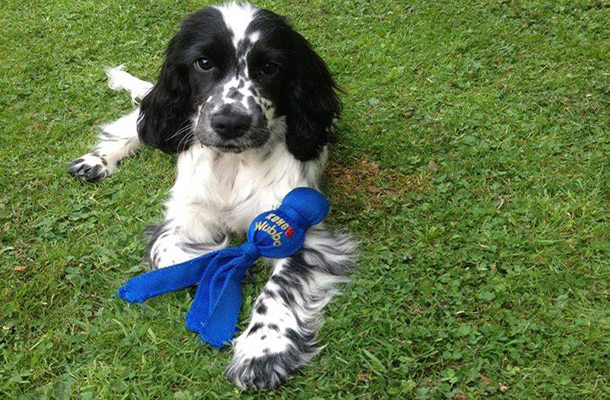 Inventing a dog thing
It sounds an easy way to make money from pet inventions but actually, patents can be expensive and difficult to get. If you do have an invention in mind, you should check if a patent is right for your business before you apply.
You may find that you need to protect the appearance, so a registered design is what's needed. To protect your brand you would need a trade mark. Our IP Equip toolkit will help you understand the different IP areas.
It's a bit like going back to school. Speaking of which I'm taking George to puppy school next week.
If I can get him off the PlayStation that is...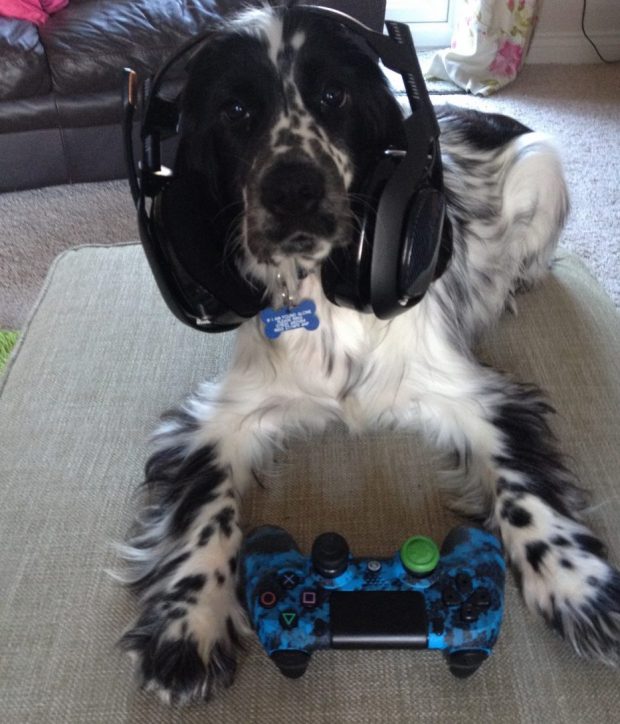 …wish me luck!
To keep in touch, sign up to email updates from this blog, or follow us on Twitter.