Half a dozen tool companies dominate world markets. None are small fry. Their development departments are sizeable, their market presence strong. Taking them on at their own game is not for the fainted hearted or the poorly prepared.
Go to Quadsaw and you will see a neat invention aiming to challenge the big names from next summer on. The site video shows the inventor Michael Sebhatu using it to swiftly and cleanly cut repeated holes for electric power sockets in a plasterboard wall.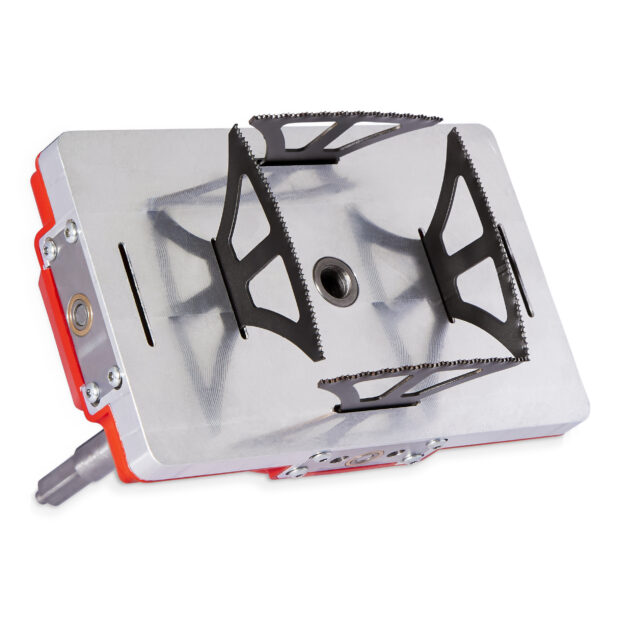 Nothing special? Think again. As someone who has wasted a lot of time and created a lot of mess laboriously cutting out the rectangles for sockets with a tiny hand saw, leaving the edges in none too good a state and myself in awe of professionals whose holes are all level, I was struck by three things.
Quadsaw cuts a perfect rectangle or square with no mess and no damage to the plasterboard, the finish or the decoration on it. It does so quickly and regularly – getting your sockets perfectly in line around a room is going to be child's play. But how is a small start-up in Britain going to get what, at first sight, might seem an overly specialised tool successfully sold in markets where big firms rule the roost?
You're wrong to put it like that, was the reply I got from Michael's business partner Ean Brown.
The drill bit market is big: £6 billion a year worldwide. Our aim is to create a significant force with what is a breakthrough technology. Our technology is unique: it has not borrowed from previous inventions. It is truly unique in the purest interpretation of the word. The key is not our size but the benefit the tool brings to the construction industry.
The two see the technical breakthrough embodied in the Quadsaw as something capable of shaping the market downstream. The gain in terms of saving time and expense is so great, Ean argues, that it has the potential to become the norm in house building and so encourage manufacturers to regularise the size of their socket boxes in all the key world markets.
The five years of development it took to get to this point is a small part of the journey that has taken Michael from the village in Eritrea where he was born when it was still part of Ethiopia. At the age of 15 he moved to the capital Addis Ababa to work in an engineering workshop set up by his brother. The war that then led to Eritrea's independence saw him faced with recruitment into the Ethiopian army. He came to Britain as a refugee, winning his way to higher degrees in both engineering and product design.
Working as a kitchen fitter, he watched a colleague hand cutting socket holes and felt there had to be a better way. Getting others to listen to his ideas proved far more difficult than having the inspiration in the first place. Chance personal contact put him in touch with Ean whose background was quite different: business law and knowing 'how to create, protect and drive value from intellectual property,' as their website puts it.
Together they formed Genius IP and crafted Michael's early ideas into a finished, strongly-patented product. It is a 50-50 partnership in which the legal expertise is inside the company rather than paid for as and when.
Ean explains:
The blades are by a high end German manufacturer, the tool itself is assembled in Britain. We do not have just one patent, but a suite of patents to protect the different aspects of the machine and how it works. If one is compromised, we have others. Our patent insurance gives us deep pockets to defend them.
He continues:
That means our IP is protected through the broadest possible patents established in those places around the world where we think the greatest value can be created. Not cheap, but an asset on our balance sheet, not a burden. We aimed for the biggest impact, covering off areas where we want to sell the product or sell off the rights.
It means keeping our feet on the ground. Now we have gone public we have inquiries from virtually every country in the world. The challenge is not to rush, but to ensure the quality of the product for sales next summer. Some may just pack their bag with this and that and start walking up the mountain in front of them. We have looked at it carefully, judged how many days it will take and packed what we need, not more, not less.
A practice established by Michael when he left the village of his parents with the one thing he needed above all: a determination to work out how things could be done better.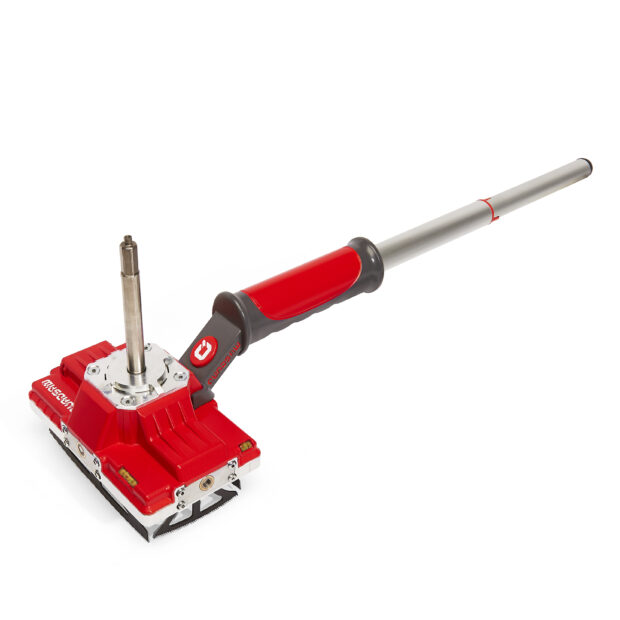 To keep in touch, sign up to email updates from this blog, or follow us on Twitter.