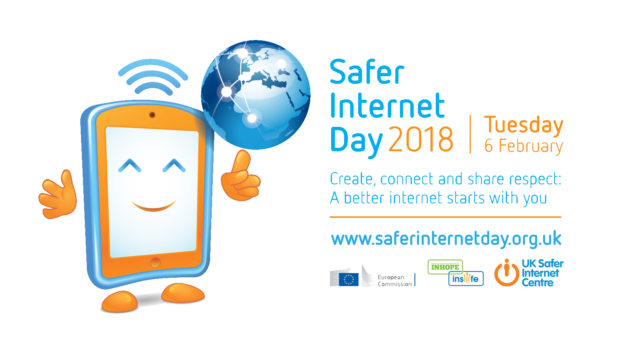 Children are spending more time online than ever before and are starting to use technology and engage with social media at an increasingly young age. By the time they are teenagers, behaviours are often entrenched and it becomes harder to teach them about the importance of staying safe online and respecting intellectual property (IP).
Couple this with recent research showing that more and more young people are being exposed to explicit content, or are becoming victims of hacking as a result of malware. Then the need to educate them in how to stay safe online becomes immediately apparent. This is something the Industry Trust has long been focused on, so the opportunity to work in partnership with our friends at film education charity Into Film, was one that we leapt at.
Together we are launching 'Staying Safe Online – Meet the Malwares' , a short animation and educational resource. Aimed at teachers and young people, 'Meet the Malwares' clearly explains how to stay safe online when accessing film and TV content. Because let's face it, as more and more of us rely on online entertainment, so do our kids.
The launch of the short film and resource coincides with UK Safer Internet Day, February 6th. This offers the opportunity to highlight positive uses of technology and explore the role we all play in helping to create a better and safer online community.
Following recent research from the Industry Trust, young people's awareness of malware and its consequences was found to be relatively high. 41% of 11-15 year olds stated that they were aware that downloading or streaming films and TV programmes from illegal sites could result in viruses or malware ending up on their devices. On top of that, nearly one in ten (9%) have been personally affected by malware. So, the 'Meet the Malwares' resources will help to equip young people with the relevant knowledge and understanding of the different types of malware, before they are exposed to explicit content and even hacking or extortion.
Originally created by our partners at Creative Content Australia, the film was adapted to speak directly to young people in the UK by working with Into Film's Young Reporter Network. Some of whom went on to provide the voices for the different characters you'll meet in the animation. The accompanying teaching resource features case studies detailing the all-too real scenarios that young people can experience when it comes to the unwanted sharing of private images and online extortion.
At the Trust we pride ourselves on being a leading voice in consumer education for the film, TV and video industry. We work hard to promote the value of copyright and creativity, whilst addressing the ongoing challenge of film and TV copyright infringement. So, partnering with Into Film, a leader in their respective field, has been a truly valuable and rewarding experience for all involved.
We are adamant that 'Staying Safe Online – Meet The Malwares' will be a captivating and enjoyable learning resource for both students and teachers. We hope it helps to teach young people that copyright infringement can lead to some very serious consequences and look forward to seeing it rolled out in classrooms across the UK.
To keep in touch, sign up to email updates from this blog, or follow us on Twitter.