Without intellectual property (IP), our lives would be very different.
Life-saving medicines and treatments; the technology that connects us; great inventions that transform lives and economies; our favourite films and TV programmes; household brands; eye catching designs; and the books, games and music that entertain us – these would not exist without a great IP system.
Sound familiar? It should! It's the role of the Intellectual Property Office (IPO) which is set out in the recently published IPO Strategy. It's what happens because of the work the IPO do.
This week is diabetes week and it's particularly significant to me. Not only because of my role at the IPO as Deputy Director of Patents (where we deal with everything from medicines to machinery), but also because I live with the condition.
Did you know that the early Greeks recommended treating diabetes with horse-riding and wine? The Victorians recommended opium but that didn't work either. Modern diabetes medicines and treatments are much more effective at saving lives. They work because IP gives researchers, businesses and the NHS the confidence to invest in science, engineering and technology to make life better.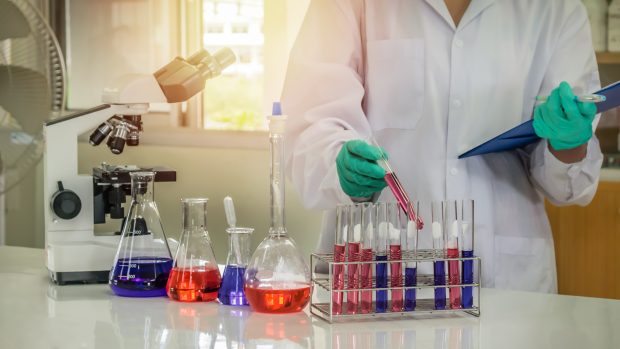 90 years ago, if you had diabetes it was a death sentence. Today, it is a condition that over 4,600,000 people in the UK live with thanks to effective treatment options.
The first effective therapy for treating diabetes was first successfully carried out in 1922, following successful trials on a dog. Frederick Banting and Charles Best are credited with successfully extracting, refining and administering insulin to treat patients. Why then, were Banting and someone called John MacLeod awarded the Nobel prize for Physiology and Medicine in 1923? What about Best? A fourth colleague, James Collip was also unrecognised.
To cut a long and bitter story short, the four had fallen out and disagreed which of their specialities had enabled the life-saving innovation. In the end, they split the prize between them. Undoubtedly it was their collaboration that led to success and each played an essential part. A US patent (US1469994) was filed in 1923 and licensed to Eli Lilly, who still produce insulin today (I have some of theirs in my body right now).
Subsequent innovations have included adding agents (such as zinc, patented in 1946) to delay the action of insulin to enable patients to control their blood sugar with different delivery profiles (I have some of that in my body right now too). In 1996, a genetically altered human analogue insulin was patented which is quicker to act and more stable. You guessed it, that's inside in me too.
Of course it's all very well injecting insulin to stay alive, but how do I know what the appropriate dosage is? Depending on my next meal (or snack or drink) I could vary my dosage by up to 1000%! The answer is a simple blood test to tell me my current sugar level, and then a bit of a guess and a lot of experience to adjust the dose. 25 years ago when I was diagnosed, I had to compare the colour of a test strip to a chart to determine the measured level (like matching paint to a swatch). Now I have a lightweight portable testing kit.
Google have experimented with a contact lens that measures the concentration of glucose in tears and Dyson have developed a similar system that transmits the reading to your phone.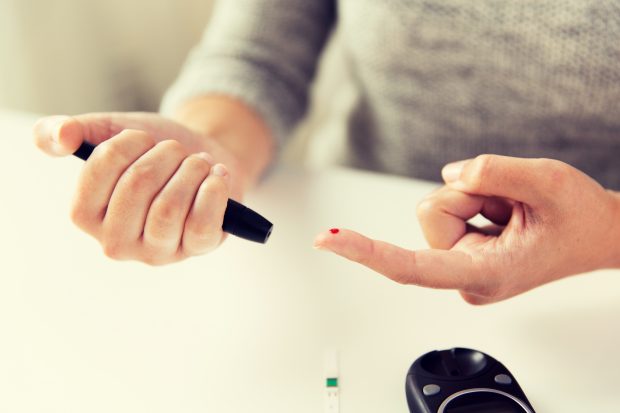 Developments in insulin-delivery technology include a programmable insulin pump which drip feeds insulin constantly, more closely mimicking natural delivery. Teamed up with continuous glucose monitoring gives the opportunity for accurate control 24/7.
A future which offers much less invasive treatment through implanted cells or devices, an efficient artificial pancreas and potentially 'smart' insulin is not far away. That's all thanks to huge investment in innovation, much of which wouldn't have happened without collaboration and without IP.
This week, the IPO's iCAN disability network have worked hard to raise awareness of diabetes and its consequences with IPO staff. Myself and two other colleagues with diabetes have shared our experiences of living with the condition for life; the impact on mental health and day-to-day activities, and hopefully busted a few myths – i.e. diabetics can't eat cake (they can – lots of it!).
So whether it's hearing first-hand experience of diabetes, how to spot the symptoms that could save someone's life, or learning about the latest developments in therapy, this week has something we can do for our staff, and something our staff can do for IP. Just don't blame the early Greeks for the lack of horses and wine. I've tried both and each has its place, but they don't cure diabetes.
Join in the conversation - #TalkAboutDiabetes
To keep in touch, sign up to email updates from this blog, or follow us on Twitter.