One hundred years ago a design classic was created. The image is so iconic and trusted that it has become easier to identify than a flag.
Through good times and bad Transport for London's 'roundel' has encapsulated London's metropolitan swagger. It connects us. It was first used during the early years of the twentieth century and in 1919 it was registered as a design by the Intellectual Property Office.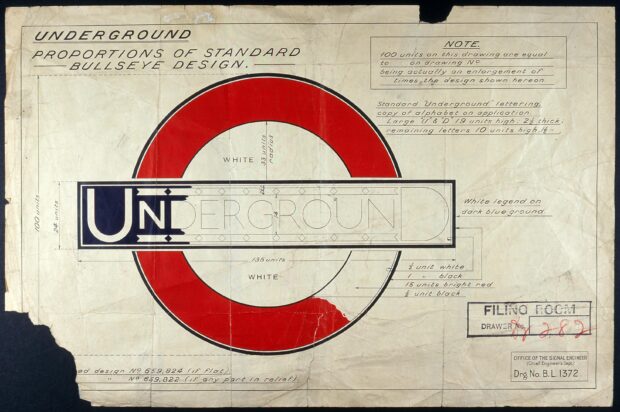 Patent mining
Transport for London's Tube network began life as a ground-breaking engineering feat. The Metropolitan Line, which opened in 1863, was the world's first mass public transport system. By the 1890s the first deep level electronic trains were introduced. Through tunnelling, signalling, rolling-stock design and power generation, the companies and authorities who created London's Tube network developed a unique culture of underground expertise. As a result, this generated patents and knowledge that spread around the world.
Up on the surface this labyrinth was invisible. It was brought to public attention by experts in the creative industries. Publicity Officer and later Chief Executive of London Transport, Frank Pick, developed the brand, commissioning Edward Johnston's iconic font - an updated version of which is still used today.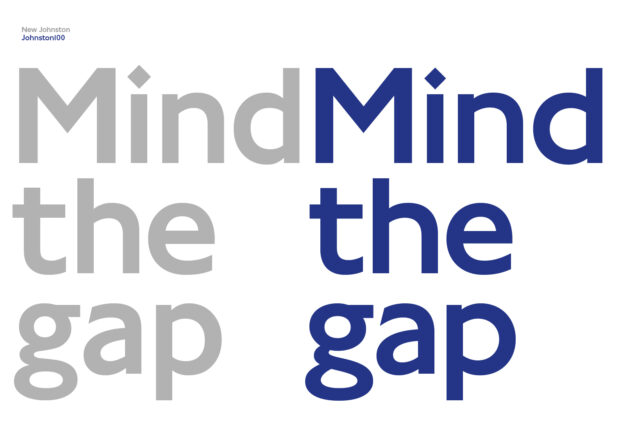 Togetherness
Pick's achievement was not simply to galvanise the collection of different operators working each of London's Underground lines, he gave it direction.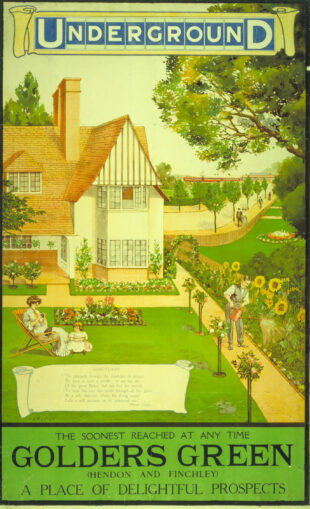 By commissioning the best artists and architects Pick turned public information into an art form and stations into sculptures. Edward Holden's Gants Hill station is an architectural destination, not merely a way to and from Ilford.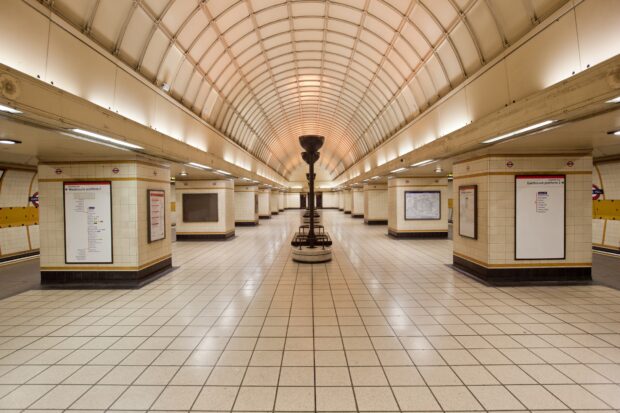 TfL
Transport for London (TfL) was formed in 2000. It employs over 23,000 people.  As well as the Underground, it is responsible for most of London's integrated transport system. From river transport to traffic lights to buses and cabs, TfL sets the direction of travel. Today it reflects London's culturally diverse, economically vibrant position in a global economy. Norman Foster's iconic Canary Wharf station is more space-port than suburb. This is a planetary destination.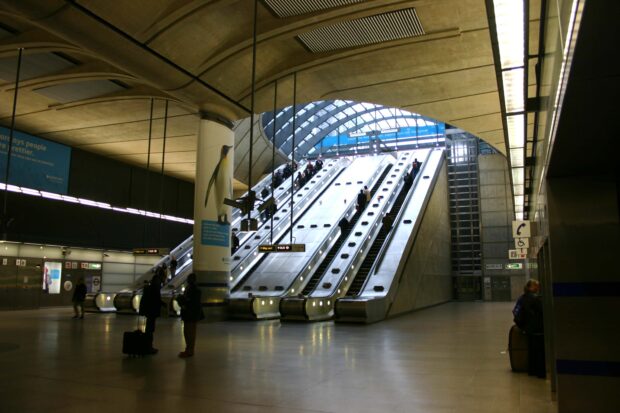 Inspirational IP
TfL transports 10 million commuters every day.  At the same time it must inspire 10 million commuters to want to commute, particularly as it has an aspiration for 80 per cent of all journeys made in London to be made by walking, cycling or using public transport. For the last century, London's Underground has achieved this by combining flashes of innovative genius with a long-term understanding of brand development. For TfL, design, trade mark, patent and copyright for both iconography and physical IPR such as tiling, furniture and moquette contribute to a narrative of innovation that characterises the organisation.
Harry Beck the technical draftsman responsible for planning the lines, signals and rolling-stock below ground surfaced in 1931 with brilliant a idea. His iconic plan of the Tube network captured a vision of the Underground – not the reality. Distances between stations weren't represented, nor was the topography. Only colours and words are present. Beck's image combines the romance of travel with a designer's sense of rhythm and space. To some it is a work of art equivalent to Pieter Mondrian's abstract paintings.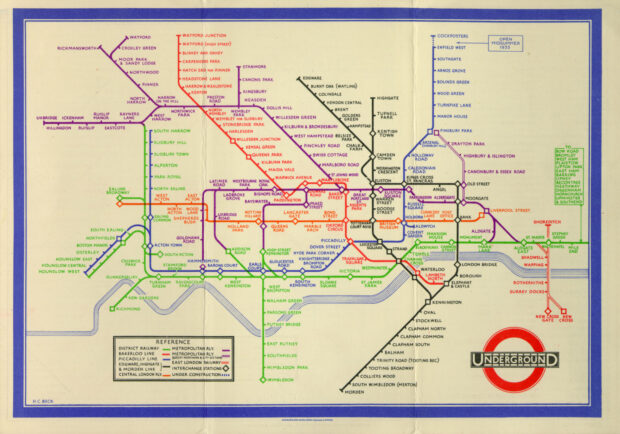 Today all maps produced by TfL include the statement:
This diagram is an evolution of the original design conceived in 1931 by Harry Beck.
Like Canary Wharf, Croxley and Gants Hill Stations, the map was created by a visionary and protected through careful management of intellectual property.
The development of TfL's priceless IP represents the successful marriage of individual creativity with positive, inclusive vision.  During the last 150 years, it has developed a significant range of intellectual property assets. From posters, reflecting national sporting events to the iconic roundel station sign, these trade marks are instantly recognised throughout the world.
David Burns, who now manages IP for TfL, is keen to see that it is both protected, but also used to help spark creativity and bring in additional revenue for TfL:
Today, we have an extensive worldwide-licensing programme in place, which looks to make the most of our iconic intellectual property. This has enabled TfL to collaborate with organisations and brand owners on a variety of exciting projects, such as most recently releasing a range of branded trainers with Adidas. We are already gaining further interest from companies across the world to license our IP, with any revenue reinvested to support and deliver public transport improvements across London.
Want to learn more about the basics of IP? Take a look at the IPO's online training tools today.