It's that time of year again. Pumpkin sales are on the rise, sweets have been rebranded with a spooky twist and the TV guide is packed with horror films. Whether the thought of Halloween thrills you or gives you the creeps, at the IPO we recognise that it's a huge opportunity for business owners.
Trick or treat trade marks
It wouldn't be Halloween without some terrific treats! Marketing departments put their heads together in the lead-up to Halloween to adapt their product lines and branding from fun to freaky. From United Biscuits (UK) Limited's 'Scary Faces' (UK00002442274) to Cadbury's 'Goo Heads' (UK00003365846), we have plenty of tasty treats to choose from.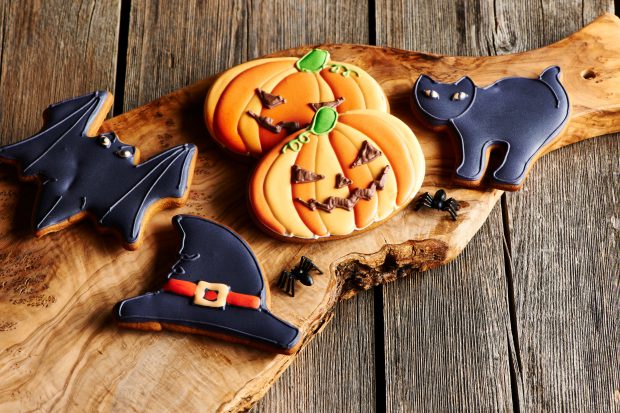 Many people refer to a trade mark as their brand, but you can register a trade mark for a certain line of products. A trade mark can be a word, phrase, logo, shape, colour, sound, aspect of packaging or any combination of these. It offers consumers assurance about the nature of the product or service they will receive. Read about how real-life business Mask-arade benefited from trade mark protection in our case study.
Mad scientist or evil genius?
When hosting a Halloween party, you want to ensure you have all the tools available for an activity-packed event. Pumpkin carving is a Halloween tradition many will have tried their hands at. It can be a messy affair, so any equipment to make the process easier is welcomed.
How about a pumpkin carving spoon with a nested knife (US2014259684)? Invented by Tom Barber, the knife and scoop together serve as the only tools necessary to carve a simple or complex pattern into a pumpkin.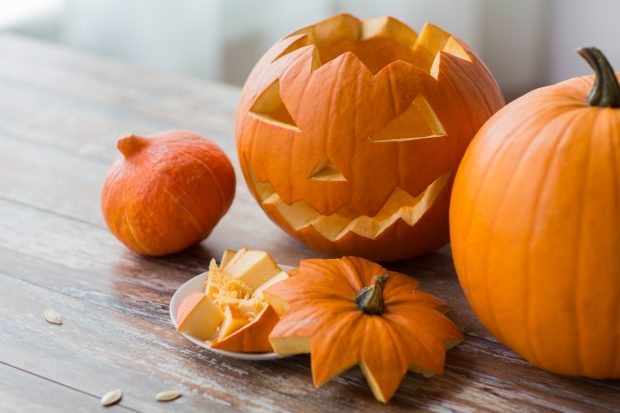 A patent protects your invention and lets you take legal action against anyone who makes, uses, sells or imports your invention without your permission. You can only apply for a patent if you have created something that is inventive, new and useful. Our IP Basics video provides a useful overview of the patent process.
Decorations can be a pain to put up. But transforming your home into a haven for a certain eight-legged insect is easier with this next gadget. David Mangelsen invented a spiderweb maker gun (US2008135644) to fill every nook and crevice. Yes, you too can feel like a real-life Spiderman with this device!
Want to give your house the wow factor? Transform your home into a haunted mansion with Ryan Franklin Darling's three dimensional digitising and projector system (US9451245). It's all aesthetical, so you don't need to worry about items going bump in the night!
The horror genre
Not in the mood to party? A night in with a freaky film, popcorn, and a cushion to hide behind might be more appealing. October sees a rise in the release of horror films, with thrill-seekers flocking to cinemas or flicking through their subscription services.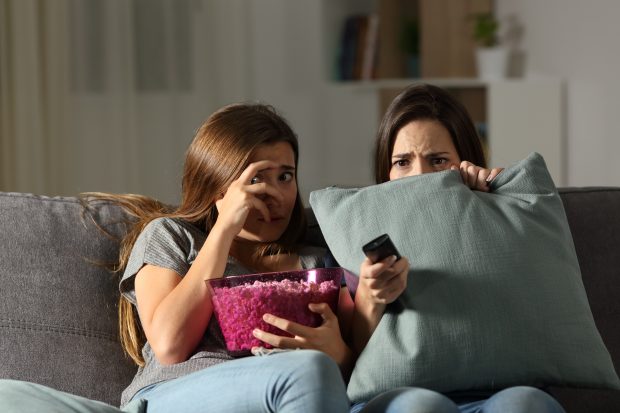 British script writers may be wracking their brains for the latest way to scare horror film fanatics. But they can have peace of mind that their creativity is automatically protected through copyright. Copyright protects literature, art, music, dramatic works, sound recordings, photographs, software, databases, films and radio and television broadcasts. Generally, the duration of copyright is usually for the life of the creator, plus 70 years from the end of the calendar year in which they died.
Why not test your knowledge through our copyright module on the IP Equip online learning tool.
I know what my plans are for Halloween – comfy PJs, plenty of freaky-themed snacks and a good film. But for a scaredy-cat like me, it's more likely to be a rom-com than a thriller!
To keep in touch, sign up to email updates from this blog, or follow us on Twitter.