It's that time of year again where we queue up in the cold hoping to get a seat at the front. We're anxious about the next hour ahead and hoping that nothing will go wrong. Yes, it's the school nativity play.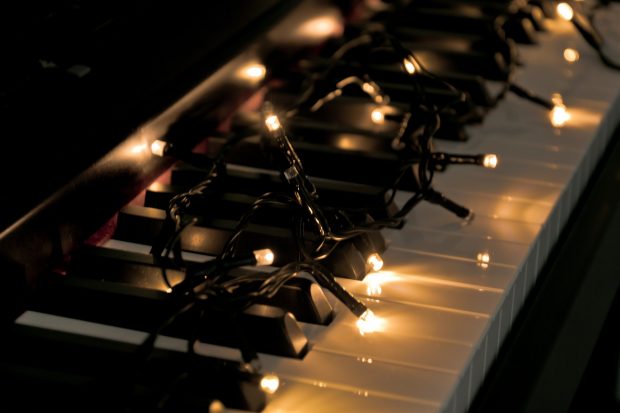 The children have been practicing for months, and all the costumes have been put together. You pray that your child won't be the one falling off the stage or picking their nose.
My first nativity experience was when my son played one of about 15 cows in the nursery production. It loosely followed the traditional story with a few songs I recognised and one or two new additions that had obviously been written in. I have since found out that the school nativities are written especially with large classes in mind so that everyone has a turn. A large amount of creativity and time goes in to writing the school plays and will generally be owned by the creator under copyright protection.
Putting the hammer down on copyright
Intellectual property (IP) is increasingly discussed on popular programmes. Judge Rinder is always encouraging viewers to write in with their IP infringements cases. Last week on EastEnders, there was an IP contract drawn up over ownership of a Christmas play to be showcased in the Queen Victoria. We are constantly hearing about copyright infringement in the news, but I wonder if this is all a bit confusing? Hopefully I can offer a bit of clarity.
Copyright is a type of intellectual property. So, when programmes such as Judge Rinder refer to IP they could be referring to copyright. However, they could also be referring to the registerable rights of trade marks, designs or patents.
There is no official register for copyright, so it can sometimes be difficult to establish who holds the rights to a work. However, there is a general rule of thumb that normally makes it easier to understand.
If you wrote a piece of work, like a Christmas play, you will generally own the copyright in that work. That is unless you were employed to create the work, or you have sold it on or given it away. So, in the case of the Christmas play in EastEnders, the character wrote the play and therefore she owned the copyright. The contract drawn up during the programme merely acted as a licence for the venue to perform and use the piece.
Licensed to sing
What if I want to use someone else's music in my nativity? In certain, limited cases you may be able to make use of another's music under one of the exceptions to copyright. This could include where you have created a parody version of a popular song. However, in most cases you would need to seek a licence from the copyright owner.
There are many companies offering scripts and music scores to schools for annual licensing fees. It costs nothing to be creative, but it could be the best investment of time you have ever made.
Learn more about how IP works and what can be protected with our free online course. IP Equip will teach you about trade marks, patents, copyright and designs. Start learning and sign up for more IP advice from the IPO by subscribing for updates.