The IPO are pleased to have recently joined the Vercida job site, for diverse and inclusive employers. On Vercida, you can search for a job based on the things that matter to you most; flexibility and home working, LGBTQ+, disabilities, faith and so on.
Current apprenticeships
The office currently has a number of roles advertised on Vercida including two IT apprenticeships; a B1 IT Degree Apprentice and a B1 Level 4 IT Apprentice. Both applicants will be based in the IT department at the IPO and will be working towards a degree/BTEC qualification over 2/3 years, combined with on the job experience.
The IPO first introduced the apprenticeship scheme in 2014 and since then, it has grown in popularity and strength of candidates each year. The scheme provides an excellent foundation for a career at the IPO and beyond, and is a great opportunity to develop both job related and personal skills.
We asked two of our previous and current IT apprentices to share their experiences of working at the IPO.
Callum Wallace – Security Architect
There are so many reasons I could give why joining the IPO as an apprentice is an amazing opportunity. I have been given the freedom and guidance to grow from day one. I have been able to learn about the world of IT (not just the generic way an IT department is run), but about the day-to-day governance that is crucial to the running of an entire organisation.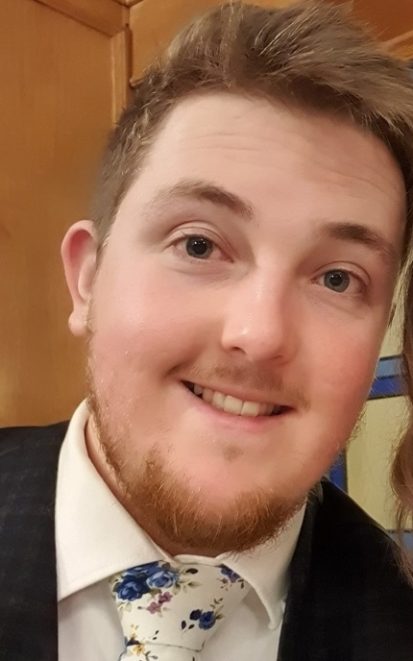 Going into the apprenticeship, I had no idea what I would be doing and even if I would be any good at it. However, my colleagues never once discouraged or undermined my lack of experience. Instead, they helped me gain the knowledge I needed to do my role and encouraged me to attend a multitude of different courses to help me succeed in the world of IT.
Not only did they assist me with the technical side of the of the work but also with my confidence and soft skills that are needed in the world of business. I was also given the opportunity to move between different teams within my directorate to get a feeling at what I would be more adept to. This opportunity really allowed me to hone my skills and guide me to the right career path for me.
I would recommend this apprenticeship opportunity to anyone looking for a career in IT. The IPO has helped me gain more knowledge and experience in this sector than many other organisations would allow.
Jamie Yeowart – IT Consulting Apprentice
My experience at the IPO has been nothing but positive. It's a terrifying prospect; entering the realms of the business world. But here at the IPO my cohort of apprentices were all welcomed in the best way possible.
We started with an induction week that slowly got us acquainted with the organisation, our managers and the other apprentices. The staff running the induction created an environment that was instantly relaxed and reassuring.
When it was time to join my team, I was warmly introduced to everyone and even given a full tour of the office. The workload slowly built up in a way that perfectly allowed me to adjust to my role and learn all the skills I needed to get stuck into my first true project.
Shadowing is an educational tool in which you observe senior staff engage in business activities. I started out mainly by shadowing meetings and then having the discussion explained to me by the individual I was shadowing. I also shadowed people completing pieces of work whilst they would explain the tools, techniques and software they were using.
I rotated around the four sub teams within my department and then at the end of the introductory period was given the opportunity to select the team that I would like to join for the remainder of my apprenticeship.
The team that I chose was the Business Analysis team. Essentially my role involves using high level communication skills to figure out the needs of certain key members of the organisation, and then refining and prioritising these needs into a 'requirements document'.
After a year I have developed a skill set that I am confident will be of use in many different future roles and for this reason, I could confidently recommend this apprenticeship.
To learn more about the IPO (including the benefits of working with us) and to see what current vacancies we have available, check us out on Vercida. Who knows, we could be seeing you sometime soon!