In 1927, French Architect, Le Corbusier, coined a phrase. He said that 'a house is a machine for living in'. Subsequently, a great deal of concrete was poured into what became known as 'brutalist' architecture.
Today, it turns out that prawns, crabs and lobsters, rather than people, are seeking out accommodation in modular, environmentally friendly living spaces on the British riviera. Brixham's ARC Marine have perfected loft living for crustaceans, shellfish, fish, molluscs and invertebrates and now, they are poised to make a significant improvement to all our environments.
Co-founder and CEO of ARC Marine, Tom Birbeck explains:
I've been passionate about the oceans and our environment all of my life. After beginning my career as a researcher making documentaries, I found myself working on a project in my hometown, Torquay. That was when I met my future co-founder James Doddrell.
Cute meet
As in many seafaring tales, this one begins in a pub. It was the late summer of 2014 and Tom and James were in the Willow Tree, discussing an incredible plan. James' original idea was to sink the Ark Royal, a 200-meter-long, 22,000 tonne aircraft carrier and allow nature to colonise the massive structure. Tom had arrived equipped with his own reef builder idea – he wanted to sink a helicopter.
Impressed by the scale of James' ambition the two inventors set about creating a more sustainable, internationally applicable idea – modular accelerated reef construction.
Like Tom, James was an experienced diver with a passion for saving our seas. Tom says:
We've been destroying our reefs for the past 200 years. These are the breeding grounds for our fisheries and provide vital ecosystem services. Here in the UK, habitats are threatened through reef destruction. What we propose to do is to build new ones, using Reef Cubes® - and lots of them!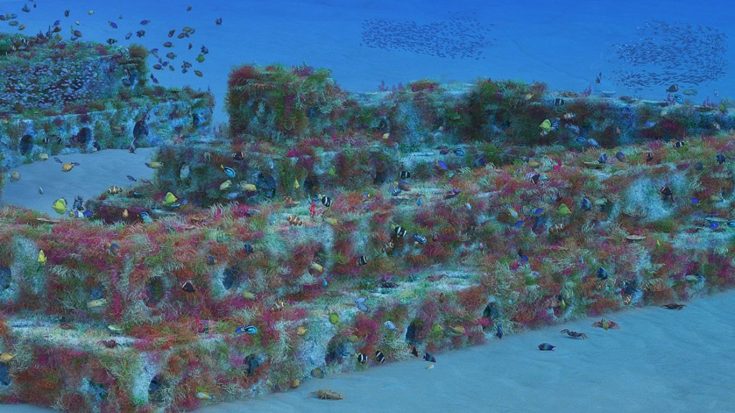 Save the oceans
World Oceans Day, June 8, highlights the plight of the oceans. Half of all coral has been lost, a third of all fish stocks are over-exploited and plastic pollution has increased tenfold. Reef Cubes® contribute to the ambition to safeguard 30% of the world's oceans by 2030. Tom expands further:
Offshore Wind farms supply green energy, but they have to use tonnes of environmentally damaging concrete to anchor cables and provide subsea scour protection for monopiles.

In the end, all this concrete must be removed which costs us all billions of pounds. The beauty of Reef Cubes® is that they require 90% less energy to produce than traditional cement. They form productive ecosystems within the marine environment, and if left in situ they provide permanent habitat enhancement and deter destructive bottom trawling.

Reef Cubes® are currently sustainably produced at manufacturing centres in Truro and Exeter. They have the potential to allow every offshore construction project in the world to leave a positive marine legacy and in some cases, can fast track the establishment of new marine protected area.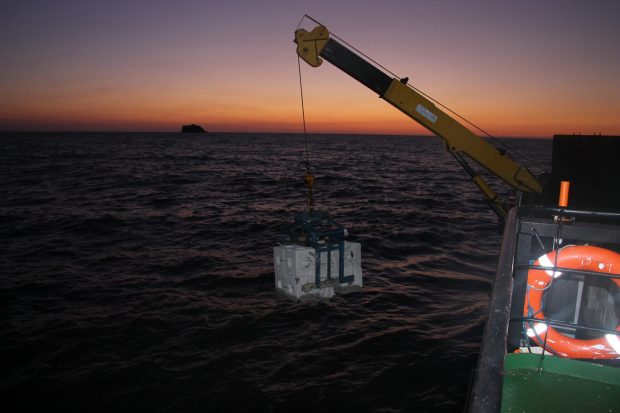 In 2019, ARC Marine won a prestigious, inaugural Maritime UK Award for all start-ups in the maritime sector. The company was chosen from over 800 start-ups globally to take part in Norway's prestigious 12-week Ocean Katapult accelerator programme, in which it won best company (the Narwhal Award).
In 2020, ARC Marine are shortlisted (result pending) for an Offshore Achievement Award. They are also well placed for growth across a number of sectors with UK and international opportunities including windfarms, aquaculture sites, harbour habitat enhancement, private eco-friendly moorings and coral and mangrove restoration.
Strong IP reduces risk
Perhaps divers, who have an innate understanding of risk and are ways well prepared to counteract it, are especially suited to entrepreneurial activity.
Last year, ARC Marine's patent for a method of reef construction and the tessellating cubes that facilitate this was granted. The language used in ARC Marine's patent specification is telling. It describes conduits and cavities, 'stack' and 'rest' surfaces and 'water pathways' that lead through the entire structure which will feed the reef with fresh nutrients and prevent dead zones.
The Reef Cubes® trade mark (3267515) was registered in 2017, three years after the company was founded.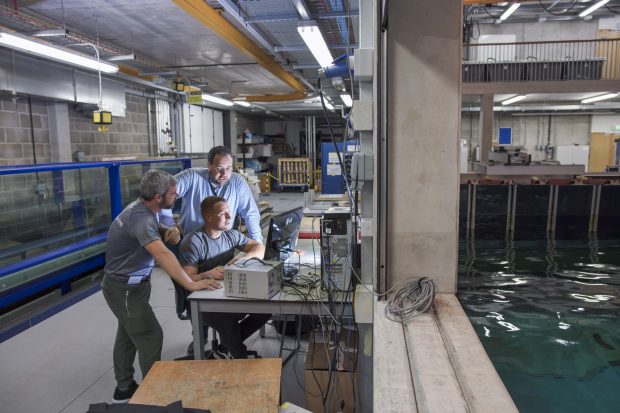 A sense of urgency, passion and commitment to restoring ocean health through accelerated reef creation permeates ARC Marine. This enables partners and employees to bind to the company like the barnacles they want to encourage in nature.
The University of Plymouth, through its Coast Lab and Brixham Laboratory, provided ARC Marine with a tenancy at their world class laboratory site as well as technical expertise. They also facilitated the company's research into different configurations and compositions of marine blocks. Marine ecology lecturer at Plymouth University, Dr Louise Firth says:
As a marine ecologist who works in both natural and artificial coastal environments, it has been incredibly exciting to work with such an innovative company.
Building resilience
Successful entrepreneurs will think the unthinkable. But they only take on the doable. Although ARC Marine's ideas have developed, their objective remains the same, as Tom confirms:
Our main focus was and still is to accelerate reef creation around the world and restore lost and damaged marine ecosystems on an unprecedented scale.
ARC Marine's patents and trade marks are IP for living in. Investors and partners can rely on it, fundraisers can leverage value from it, and, in a competitive market, sharks will avoid it.