Some of the most frequently asked questions we receive via our information centre are; "How long does a patent application take?" or "When will I hear back about my trade mark application?". In order to quickly and easily answer these types of queries we created the patents, trade marks and designs timelines on our website.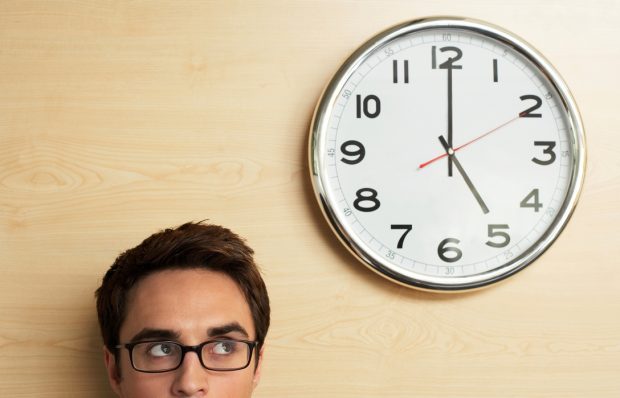 Our examiners are currently dealing with record volumes of applications. The timelines have become more important than ever as we try to set realistic expectations for customers around the time we take to examine trade marks and designs.
The timelines were designed by our User Research Team, who seek to improve The IPO's services and functions internally and externally, using feedback from customer research.
When initially creating them, the team spoke to customers to determine what their understanding of the patent application process was from start to finish. The thing that stood out most was that typically, people did not understand what happened next after they submitted an application.
Working with colleagues from the patents area we created a rough timeline. This was then tested with customers to make sure it made sense and contained all the necessary information.
This simple and user friendly visual illustrated the process from start to finish, highlighting the key stages along the way. This helped customers to more easily understand the different steps and timescales involved in their application.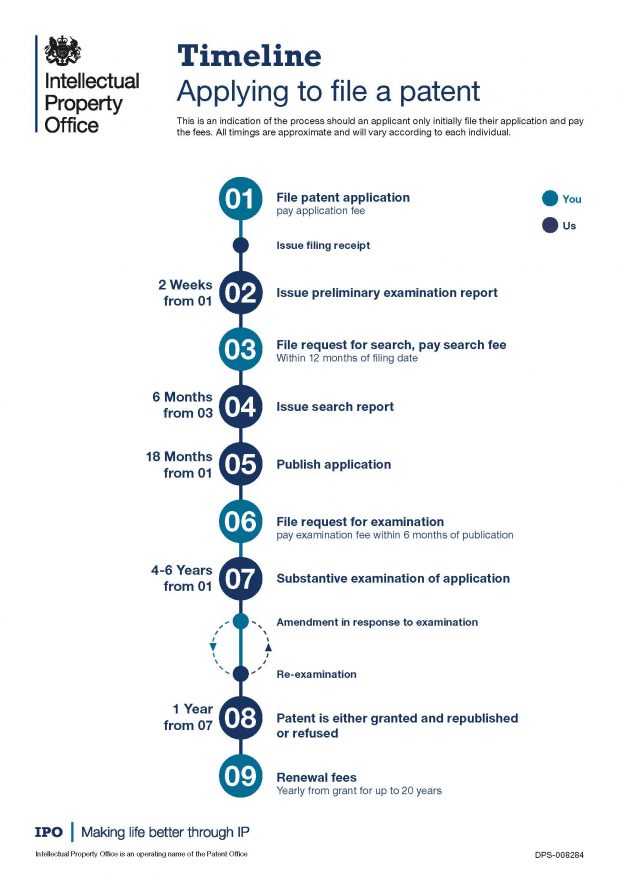 Working with and for our customers is a key part of the IPO's strategy to provide excellent IP services. Because the patents timeline proved so successful with our customers, additional timelines for the trade marks and designs application process were the next obvious step.
Trade marks customers were often unaware of the opposition period, where third parties can oppose the registration of the trade mark being applied for. To help customers better understand this part of the process, we added hyperlinks to the trade mark timeline. This meant customers could access more information on the opposition process, as well as other areas such as classifying the goods and services.
We are now planning to implement hyperlinks into the patents timeline, further clarifying and simplifying the application process.
The timelines have been a much needed and useful addition to the information provided by the IPO to its customers, developed with feedback from applicants.
We are always keen to hear from our customers and understand what we can be doing better. If you would like to help us improve our services in future, you can join our User Panel.