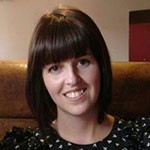 Catherine Davies
Catherine joined the Campaigns and Education team at the Intellectual Property Office in 2013. Before this Catherine spent 12 years in marketing roles in education and travel.
The latest Online Copyright Infringement (OCI) tracker was released today to mark British IP Day.
In today's connected environment, even very young people are consumers of intellectual property (IP).