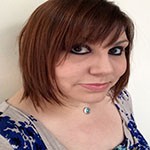 Jayne Hayward
Jayne showed a creative flair from the age of 3 when she used biro and nail varnish to decorate her parents white leather furniture.
She works as a senior graphic designer for the Intellectual Property Office. She's currently developing the Beautiful IP project, targeting UK Creatives to better understand how IP affects them.
New Designers is an annual event held in London, in fact this year the event celebrated 30 years.