New Designers is an annual event held in London, in fact this year the event celebrated 30 years.
Over 3000 graduates from design disciplines including product designers, illustrators, graphic designers, from all over the country go to exhibit their final year projects. This year I went along with our business outreach and designs teams.
I will readily admit I was under prepared for the size of New Designers. It is vast. Held at the Business Design Centre in London over 4 consecutive days for 2 weeks, it attracts over 18,000 visitors. The hall is split over three levels and each educational institution has its own exhibition space where graduates have displays of their work.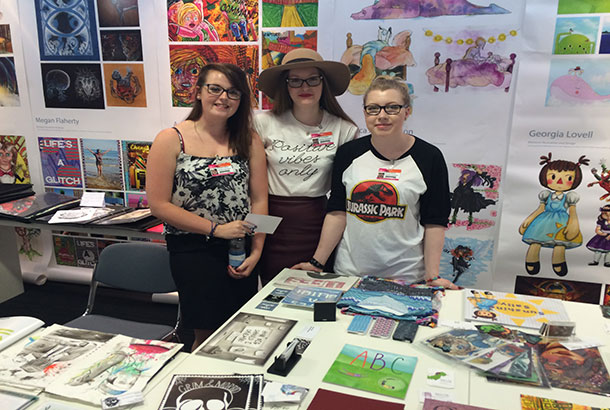 Beautiful IP
I am currently working with our Innovation Directorate at the IPO. We've just started a campaign under the heading Beautiful IP. It targets people working in the creative industries to increase their knowledge about IP within this sector. We are working alongside the Designs Modernisation Project to build a channel and a community in creative fields.
The Designs Modernisation Project is aiming to improve existing services offered as well as implementing new services, such as introducing an online application service.
I was all set to Twitter away on @BeautifulIP and it started off really well. The problem was the people I was talking to were far too interesting and there were a lot of them. You can see some of the designs exhibited on New Designers Pinterest Board.
Armed with business cards about Beautiful IP I worked my way around the event. By 3:45pm I'd missed my scheduled train and only just completed the top level circuit. By 6:30pm I'd whizzed around the other 2 levels. With aching feet I spent the next hour on the IPO stand with the outreach and designs guys, answering queries and giving out IP Basics books to fresh faced graduates.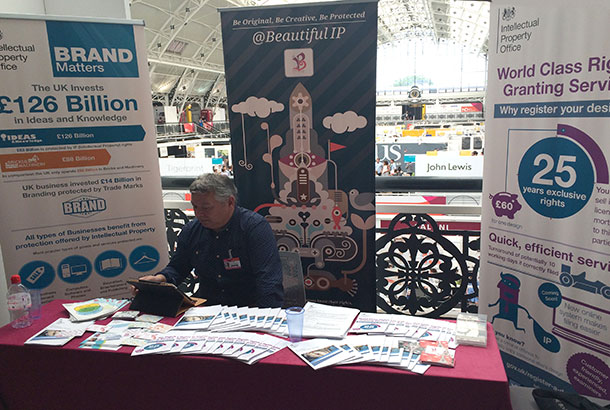 Educating designers
The event for me, confirmed everything I thought I knew about the level of IP knowledge within the designs sector. The graduates I talked to, told me of the lack of coverage they had received as part of their courses. Innovation Directorate has recently developed IP Tutor, an interactive e-learning tool that helps students and lecturers understand IP rights. They also now have a 'memorandum of understanding' with the Chartered Society of Designers. All students and lecturers on CSD accredited courses now have to complete IP Tutor.
I saw only 1 stand with 'patent pending' proudly emblazoned.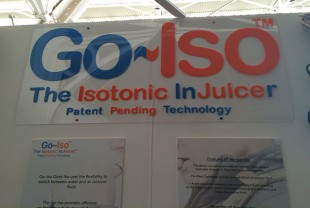 Of course, if these students did have potentially patentable designs, they'd have lost their chance to patent it with disclosure. The big push was for registered designs. You have 12 months from making your design public to then potentially register it. The cards I gave out, directed people to our register your design guidance. Some of the graduates were going on to develop their products into their own businesses so potentially, protection for them will be vital to their business growth if not for these products, for the products they develop in the future.
Loaded down with contact details and lots of new ideas for the campaign I just managed to catch the 8pm train back to Newport.
The new IP tools and links with the Institute of Chartered Designers are fantastic news for design students and graduates. We also know there are other people already working within creative jobs in the UK, producing amazing content, who are overwhelmed by the complexity or unaware of the Intellectual Property they are creating.
Beautiful IP is not pushing creatives to register their designs with the office. We are going to educate and listen, spreading specific knowledge about IP for creative people in simple terms, with examples, illustrations, video and case studies. If registering a design or applying for a patent is right for these designers, we want to make sure they have the knowledge about the processes to make an informed decision.
Our message: Be Original, Be Creative, Be Protected. IP is Beautiful.
To keep in touch, sign up to email updates from this blog, or follow us on Twitter.