In the current climate, it is more vital than ever that smaller businesses understand and have confidence in the growing choice of finance available to help them succeed. The Business Finance Guide was created to provide smaller businesses and their advisors with a comprehensive and unbiased view of their finance options.
The free digital guide is jointly published by the British Business Bank and Institute of Chartered Accountants in England & Wales, in partnership with 21 other business organisations. It outlines which finance options are available to businesses at all stages, taking into consideration their future plans.
Uniquely, its content has been endorsed by all the main bodies representing banks, equity finance, asset finance, alternative lending and businesses themselves. Many senior figures from the finance sector have also contributed expert video content to the website.
The British Business Bank is a government-owned financial institution set up to support economic growth by making finance markets work better for smaller businesses in the UK. It uses funding and guarantees backed by the government to bring more private sector resources into small business lending and investment.
Why the Business Finance Guide is needed
The market for smaller business finance in the UK is dominated by the four largest banks, between them accounting for around 80% of small business loans. British Business Bank research also shows that over half of UK smaller businesses go only to their main bank and do not shop around for finance.
Although this might not appear, on the face of it, to be a major issue, bank finance may not be the most suitable form of finance for these businesses. Furthermore, the same research finds that around half of those businesses rejected for a bank loan will simply stop looking at that point, meaning potential expansion opportunities are missed and new jobs remain uncreated, with an adverse knock-on effect for UK economic growth.
A growing number of finance options have become more established, mainstream and accessible to smaller businesses over recent years, and building their awareness and understanding of those options is a key part of achieving growth across the UK.
Businesses, and those who advise them, can access the Business Finance Guide for free.

Everyone owns IP…what do you own?
Before seeking finance it's important for businesses to understand the value of the intellectual property (IP) sitting within their business. The Intellectual Property Office's (IPO) IP Finance Toolkit helps businesses present the security and financial worth of their IP when seeking finance. If you're new to IP, don't worry, there's many other informative resources to introduce you to the world of patents, trademarks, designs and copyright. See the IPO's IP for business collection.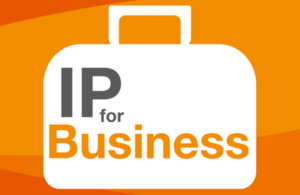 To keep in touch, sign up to email updates from this blog, or follow us on Twitter.