I'm a romantic, and there is something about the term 'orphan works' which pulls at the heart strings. But before I worked in the Copyright Directorate at the IPO, I did not know what they were. Now that I do, they absolutely fascinate me.
The IPO has set up the orphan works licensing scheme, but for those who appreciate visual explanations, we have an animation explaining orphan works.
Orphan works at museums
A museum that has been on my list to visit for some time is the Museum of the Order of St John in Clerkenwell, partly as my sister and brother-in-law have been very involved with St John Ambulance over the years. The museum has been working on a project with cadets from St John Ambulance to create a digital learning resource based on Veronica Nisbet's experience as a nurse in the First World War. The museum has also described its experience using the orphan works scheme in a case study for the IPO.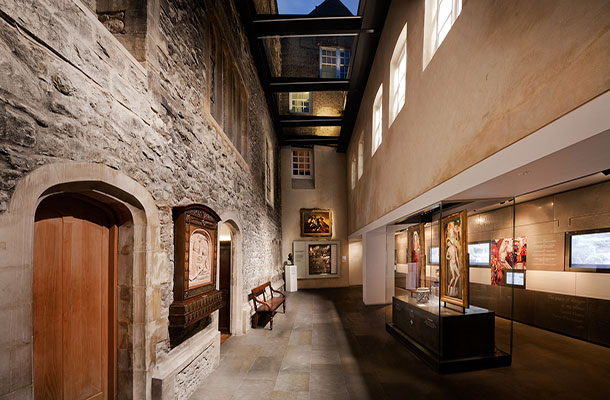 I was really happy to be invited to the museum for their launch event. I had a chance to chat to some of the cadets who were brimming with enthusiasm about the project. I even met some of the members of Veronica Nisbet's family, who have shared their personal recollections to help the cadets get a better idea of this lively character.
It's great to see orphan works being used to help a new generation understand the historical context of St John Ambulance; a really innovative solution.
Orphan works and family history
I always enjoy the return of Who Do You Think You Are? on BBC1. The roadshow is currently on at the NEC Birmingham, 6-8 April. Some of the family stories of the celebrities are remarkable. Carrying out your own family research can result in you unearthing orphan works. We previously featured a blog on orphan works and family history , which explains some of the issues around family archives.
One of these days, I hope to get round to making a bit more of my own family's story and maybe I will get the chance to get a licence to copy some orphan works in the process. My Dad is also really keen on family history, so I was delighted when he recently discovered that my four times great-grandfather, Peter Burn, lived just a couple of streets away from the IPO's office in London. It's a small, intellectual property and orphan works filled world, after all!
I recently met with the IPO's Chris Smith to talk about orphan works, history and rediscovering our cultural heritage - listen to the podcast here!
To keep in touch, sign up to email updates from this blog, or follow us on Twitter.