Last week, around the world, we celebrated International Women's Day, a global day celebrating the social, economic, cultural and political achievements of women.
As a Civil Service newbie and a feminist, I was interested to see what the IPO has been doing to help achieve gender equality.
It turns out my fellow female colleagues had been working hard to launch our new IPO Women's Inclusive Network for staff on International Women's Day. I was keen to go along and find out more.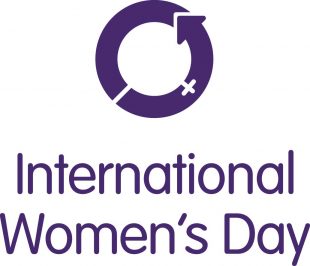 This year's campaign theme was Press for Progress, a call-to-action for everyone to push for gender parity. At the event, a number of speakers opened up about their experiences and why they feel it is important that we strive for equality.
We've come a long way in the last 100 years, but we still have a very long way to go.
Senior patent examiner, Hazel Thorpe, spoke about the need for more women in Science, Technology, Engineering and Maths (STEM) research. At the IPO, as in many other organisations, despite women making up 43% of our workforce, they are under-represented in specialist STEM roles (21%).
Hazel believes that to achieve gender parity in these fields, we need to talk to children from a young age and encourage them to view STEM research as a career for everybody.
If you think you can make a difference, just keep trying.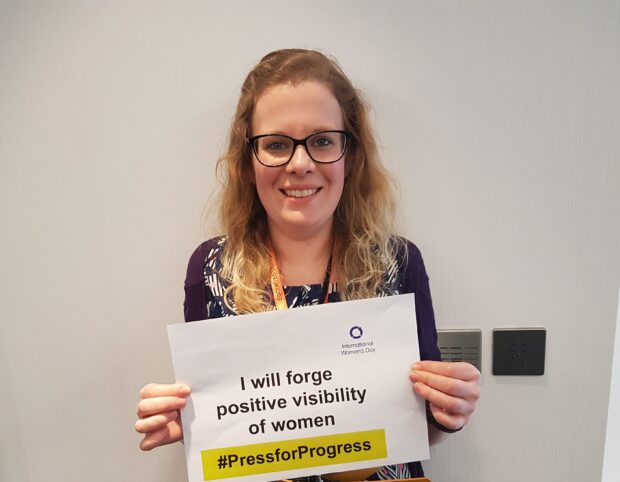 Dr Georgina Menzies, a biostatistician at Cardiff University, was our guest speaker and gave an inspiring talk about her female friends and colleagues who are making waves in science.
Dr Menzies also talked about her experience as a female scientist, from being mistaken as a personal assistant to being the subject of mansplaining. She is encouraging more women to be STEM Ambassadors so that we can prevent these instances in the future.
We need to continue to press for progress until women have the same opportunities as men in their careers.
Chair of our new Women's Inclusive Network, Clare Saunders, discussed the need for a shift in society to remove the idea of gender roles.
Clare spoke openly about how she has been subject to gender stereotyping as a wife, mother and professional. She listed some shocking statistics, most notably that gender parity is over 200 years away according to findings from The World Economic Forum's 2017 Global Gender Gap Report.
You can be anything you want to be, your gender should have nothing to do with it.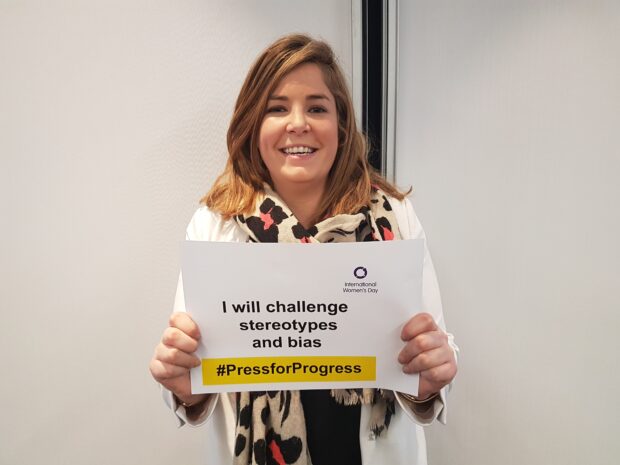 But there is hope.
Director of Innovation and Chief Economist, Pippa Hall, is one of the women at the IPO pressing for progress and encouraging colleagues to aim high. At the launch, it was fantastic to be in a room full of people - both male and female - who are passionate about gender parity.
A vision for the future
Our acting Director of People, Places and Services, Dominic Houlihan, opened our Women's Network event with a vision:
For the IPO to be a place where people can be their whole selves and achieve what they want to achieve.
We have already come on leaps and bounds in terms of equality and diversity. Last year, we launched our own LGBT+ Allies network called iPride, and we were named as one of the top 10 employers in the Working Families Awards. The New Year went off with a bang following the announcement that we were listed in Stonewall's Top 100 Employers 2018. We are also a Disability Confident and equal opportunities employer.
It's incredibly important that we continue to support each other and press for progress for one another. The Women's Network is another step in helping the IPO reach its goal of being a workplace where everybody is able to achieve their full potential. I'm proud to be one of their latest members.
To keep in touch, sign up to email updates from this blog, or follow us on Twitter.