As much as I've enjoyed the Easter holidays, I'm glad to get back into a routine.
The kids are back in school/nursery, all the Easter eggs have been demolished, and I can get back to my exercise…which I have really missed! During my first run after the holidays, I reflect on my fitness journey and the innovative products that have helped me along the way.
Getting started
When my twins were 9 months old, I decided it was time to stop making excuses; hit the gym, shed the baby weight and get fit. After breaking myself in gently with some step classes and a bit of swimming, I decided to step it up a notch. Just 24 hours later, I found myself sat on a bike in a dark room, about to embark on my first spin class. There are many things that I took away from that class. Most memorably, the realisation that I needed to invest in a padded seat!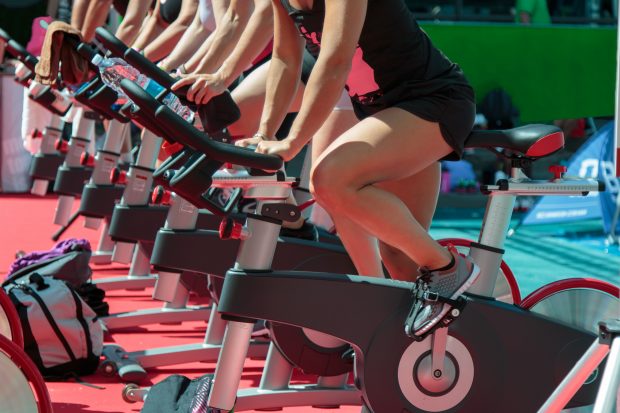 The gel seat (which quickly became my saviour), was the first of many gadgets that I'd purchase relating to exercise. I started attending classes more regularly and with the help of my new gel seat, was really enjoying it. The only problem was the amount of trainers I was getting through! Then one morning, I spotted someone clipping their shoe to the top of the pedal. This was the day I discovered my next gadget, the cleat!
Cleats are devices that attach to a shoe, enabling the wearer to connect directly with the pedal. It took me a while to get to grips with my cleats (pardon the pun!) and during one spin class, a fellow 'spinner' had to come to my rescue with an allen key…not one of my finest moments.
Before long, my fitness level was better than it had been for years and I was ready to introduce a new exercise.
The running bug
In April 2016, I found myself signing up for the Cardiff 10k that September. With no previous running experience, this was going to be a challenge! I started a 0-10k programme and within 5 weeks had completed my first 5k, so my husband suggested a wearable fitness monitor for my birthday. I was still attending spin classes and swimming so was looking for a device that would suit all 3 activities.
There are a number of patents relating to wearable fitness monitors which can protect how they work, how they are made, and even what they are made of. It's quite possible that the inventors behind the technology licence their patents to the various brand holders, giving us the wide range we have today.
A licence is an agreement between the IP rights owner and another party. It grants them permission to do something that would normally infringe the IP rights. There are many benefits to licensing. You can generate extra income for your business by 'licensing out' your IP to another party, or you can tap into someone else's expertise by 'licensing in' their IP. You can find more information on licensing and the benefits by visiting our IP for Business pages.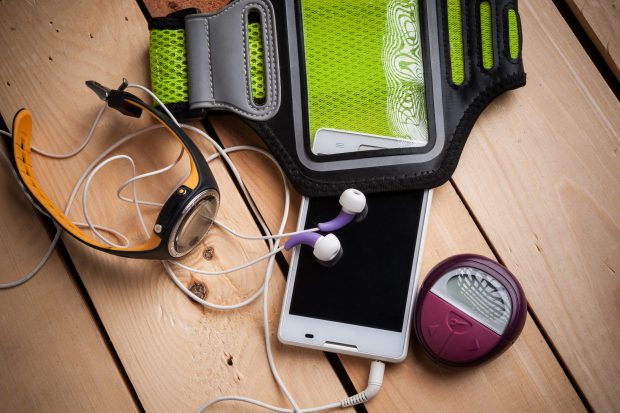 With my gadget in place and training going well, I was looking forward to race day. That was until the organisers announced a ban on headphones, unless they were bone conducted. There was no way I was running without music so with less than a week until the race, I made it my mission to discover what bone conducting head phones were and purchase a pair immediately.
Audio bone headphones transmit sound through the bones in the skull, rather than through the outer ear and eardrum. They have become increasingly popular amongst runners who want both music and exposure to ambient sound (i.e. cars driving by) for safety.
It is thought that the famous composer Beethoven, who was almost completely deaf, may have been one of the first to discover bone conduction. He was able to hear the piano by attaching a rod to the piano and clenching it in his teeth while playing. The vibrations would then be transferred through his jawbone as opposed to the eardrum, creating a sound.
It's no doubt the headphones helped me around the course on race day and as a team, we managed to raise over £1000 for kidney research.
I've since raised more money by swimming 30 miles in 3 months for the hearing dogs charity, as well as running the Cardiff half marathon. As I look back to that first spin class, I wonder whether I'd have been as motivated without the help of gadgets? I guess I'll never know. Thank goodness for our innovators.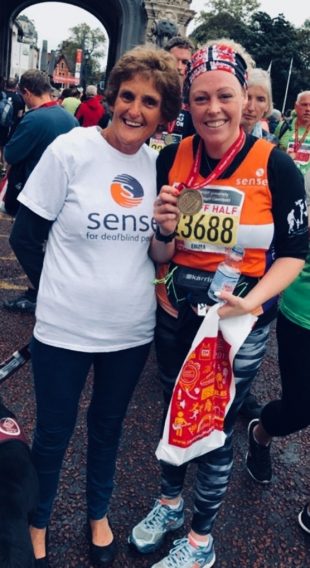 To keep in touch, sign up to email updates from this blog, or follow us on Twitter.