Today, April 26, marks World IP Day.
This is always an excellent opportunity to reflect on how IP matters and forms such an integral part of our innovation system and encourages creativity.
As the Director of Innovation and Chief Economist at the IPO, I really believe that IP makes life better. We would not have the same life-saving medicines and treatments, the technology that we are all so reliant on, the creative content that we love, the household brands we use every day, and the eye catching designs without a great IP system to reward and encourage that innovation. For me, that is certainly something worth celebrating.
This year, the theme for World IP Day is 'Powering change: Women in innovation and creativity'. WIPO's campaign celebrates the 'brilliance, ingenuity, curiosity and courage of the women who are driving change in our world and shaping our common future.'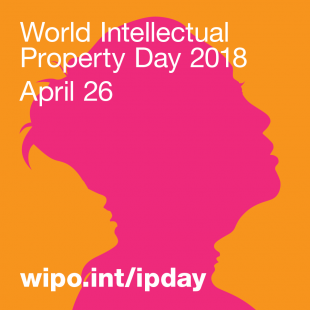 There is no doubt that women around the world are inventing and creating new and wonderful products and services. I ended up spending longer than I initially intended researching and admiring some of these inspirational women. Their innovations and creations have not only changed the world but act as an inspiration for the future generations – both male and female. There are some fantastic case studies on WIPO's website that I would thoroughly recommend.
I was also struck when looking at the data (an occupational hazard as an economist) how much more there is still to do to encourage more women to be involved, and at the same time just how far we have come.
Research work carried out last year by our Informatics teams shows that since 1975, there has been a 500% increase in the proportion of patents involving a female inventor and a 400% increase in the number of individual female inventors. Great progress but from a low base!
In recent years, more than 25% of all patents have at least one named female inventor. However, you can't deny there is clearly still a massive gender disparity with only 0.3% of patents coming from all female teams. To me, this highlights there is still a real need to reach young female innovators in schools, universities and early in their career, to encourage and inspire girls and women to study and build careers in Science, Technology, Engineering and Maths (STEM) industries. This is something I believe in passionately, especially being in a profession that is also often very male dominated…shock horror a female Chief Economist!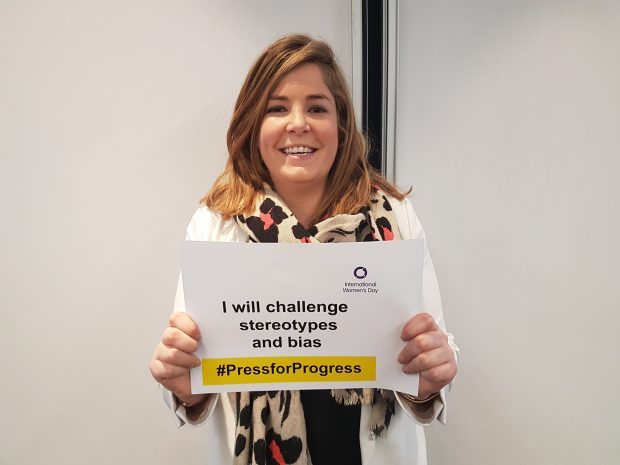 Looking closer to home, like a lot of organisations the IPO recently published its gender pay gap figures (more figures I'm sorry, I can't help it). While the overall figures do not paint a positive picture with a mean pay gap of 22%, when you look closer it isn't an issue of gender pay but the under-representation of women in specialist STEM roles. Despite women making up 43% of the IPO's workforce, we are still under-represented in specialist STEM roles at 21% and in Senior Civil Servant Positions at 29%.
Whilst this isn't a problem unique to the IPO but an issue across the whole of the UK, I think it is vital that we play our part in tackling these issues and barriers. We are actively recruiting more women into our specialist roles and we are reaching out into our communities and beyond, speaking at careers fairs to promote STEM subjects to all. I am very lucky to sponsor the Women's Inclusive Network here in the IPO, to play my part in promoting and celebrating the 'brilliance, ingenuity, curiosity and courage of the women who are driving change in our world and shaping our common future.'
For me, fundamentally it boils down to this – we need the most diverse, inclusive, representative and inspired future generation of inventors, creators and scientists, to ensure that we are able to innovate and create for the future and to power change.
To keep in touch, sign up to email updates from this blog, or follow us on Twitter.