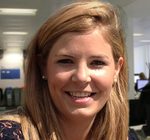 Pippa Hall
Pippa is the Director of Innovation and Chief Economist at the IPO.
Today, April 26, marks World IP Day.
Related content and links
Intellectual Property Office blog
A blog on the work of the Intellectual Property Office (IPO). Contributors are IPO staff and invited industry experts from the world of IP.
Dragons' Den: the Intellectual Property blog
A blog about the IP issues we spot in each episode of the BBC's Dragons' Den programme.
Find out more
.
Comment and moderation guidelines