Today marks the first International Day of LGBTQ+ People in Science, Technology, Engineering and Mathematics (STEM), a day which means a great deal to me. This specific date was chosen as it can be written as "507" which, in nanometres, is the wavelength of the colour green and represents nature on the LGBTQ+ rainbow flag (a wonderfully geeky fact which made me smile).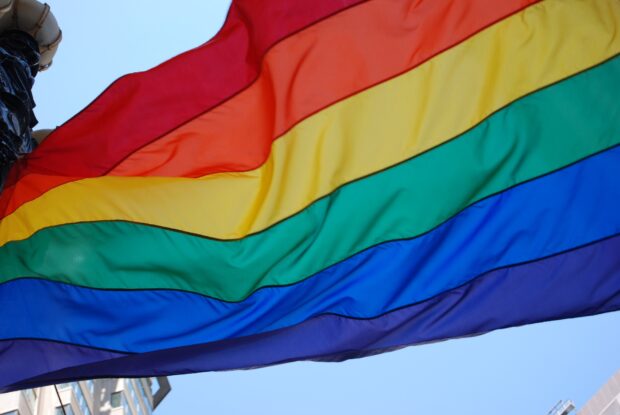 As someone who openly defines themselves as bisexual or queer (depending on the situation) and is fairly outspoken about LGBTQ+ matters, it may come as a surprise to know that I was not always so comfortable with speaking out. My first love was (and always will be) science; more specifically, anything to do with the Universe outside of our small, beautiful planet. It's for this reason that I studied Astrophysics at University and planned to enter academia, until non-existent PhD funding got the better of my grand plans.
Whilst studying, I made no mention of my sexuality. I was nervous of "sticking out" in a department where I was already in the minority. Female in STEM? Check. Working class background in a typically upper-middle class University? Double check. There were no LGBTQ+ role models and so, I'm ashamed to say, I kept quiet.
Now, you may be wondering...
Why should we care whether a scientist or researcher identifies as LGBTQ+?"
or
Surely if the science they produce is good, why does it matter?
Representation matters
There are a huge number of possible reasons why representation matters, whether that be of LGBTQ+ people, BAME people or disabled people, and whether that representation takes place in films, in advertisement campaigns or in high-profile roles (for now, I'll stick to discussing representation of LGBTQ+ in STEM).
Firstly, it is important so that young people considering a career or education in STEM can see that STEM is a welcoming place for everyone. As many of you will know, not all STEM places of employment are the most diverse or liberal establishments - but this won't change until we have new scientists and engineers entering those establishments and changing that. There's a fantastic quote from Mary Hoelscher, an LGBTQ+ STEM campaigner:
We all have a desire to go to places where we belong, where there are people like us. Our choice in careers is not all that different from our choices in parties — we want to know who will be there and if we're welcome before we go.
Secondly, I'm sure we're all familiar with the phrase "being able to bring your whole self to work" - why should this be any different for STEM? Having the opportunity to be open and comfortable at work is a fundamental right, and inevitably leads to more productive and inspired workers.
Finally, LGBTQ+ people are people too - I often think that this point is forgotten when discussing representation. Why shouldn't STEM be welcoming for everyone? Why are we so comfortable allowing LGBTQ+ (or BAME or disabled) people to feel excluded or pushed out?
Although STEM can be a daunting place for anyone who may have a minority characteristic, there are numerous trailblazers who act as an inspiration for LGBTQ+ people in or interested in STEM. I'd like to share some of these fantastic LGBTQ+ people with you. These are people that you may not have heard of before, but who I believe deserve far more recognition than they currently receive:
Sally Ride (1951 - 2012)
Sally Ride was an engineer, physicist and astronaut, and in 1983 became the first American woman in space. Going on to spend a total of 343 hours in space, Ride was often the subject of deeply ignorant media attention (receiving questions such as "Will the flight affect your reproductive organs?") and it is therefore no surprise that she was also extremely private about her personal life. It was only in her obituary that it was revealed that her partner of 27 years was Tam O'Shaughnessy, a former tennis player and science writer. Ride was very much an inspiration for me growing up and anyone who has been past my desk, may recognise her from a LEGO set I have displayed showing four prominent women of NASA.
Bruce Voeller (1934 - 1994)
Bruce Voeller was a biochemist and prominent gay-rights activist, founding the National Gay Task Force (now the National LGBTQ Task Force) which was the first gay rights group to meet with the White House to discuss policy relating to the emerging Gay-rights movement. As well as fighting for the rights of LGBTQ+ Americans during the 1970s and 80s, Voeller was also a pioneer in the fight against HIV and AIDS. His most prominent legacy is the acronym AIDS itself, which Voeller suggested as a more accurate term over the previously used GRIDD, which stood for "Gay-related Immune Deficiency Disease".
Chanda Prescod-Weinstein (1983 - present)
Chanda Prescod-Weinstein is a cosmologist and equality activist who often speaks out about their experiences as a queer, agender person of colour in STEM. In 2010 they became the 69th Black woman in American history to obtain a PhD in Physics, which is staggering when you consider that US universities award over 1500 PhDs in Physics every year. Prescod-Weinstein is a both a phenomenal scientist and an inspiring activist, who regularly writes online about the issues faced by BAME people and the need for intersectionality in the current world.
Sophie Wilson (1957 - present)
Sophie Wilson is a British computer scientist who was heavily involved in the development of one of the first RISC (reduced instruction set computer) processors, the Acorn RISC Machine (ARM) which, by 2012, was used in 95% of all smartphones. Wilson is considered something of an icon in the Trans+ community and beyond, with the European Patent Office referring to her as "an unsung heroine of the 21st Century".
Sophie Wilson was one of the many trans people discussed at the Trans Allies program run by Stonewall this June, the first of its kind in the world. Myself and several others from the IPO and the Welsh Assembly were honoured to be part of the launch and we all agreed that the session was eye-opening, thought-provoking and left us better equipped to deal with transphobia and inappropriate behaviour.
We all have a duty to stand up for each other
The same principles and learning can be applied to many situations, including inappropriate or hateful behaviour in STEM. We all have a duty to stand up for each other, to use whatever privileges we may have to speak up for people whose voices are spoken over. That's why I was ashamed that I kept quiet all those years ago and why I don't intend to keep quiet anymore.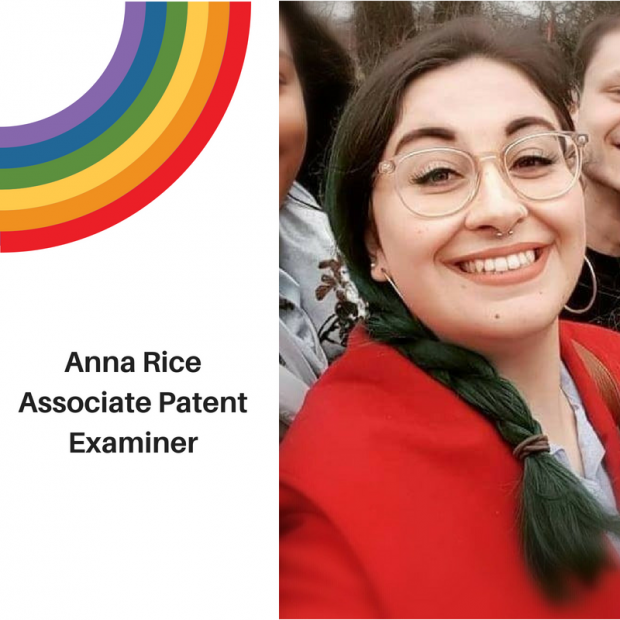 To keep in touch, sign up to email updates from this blog, or follow us on Twitter.